ASU rallies past Ga. State 35-33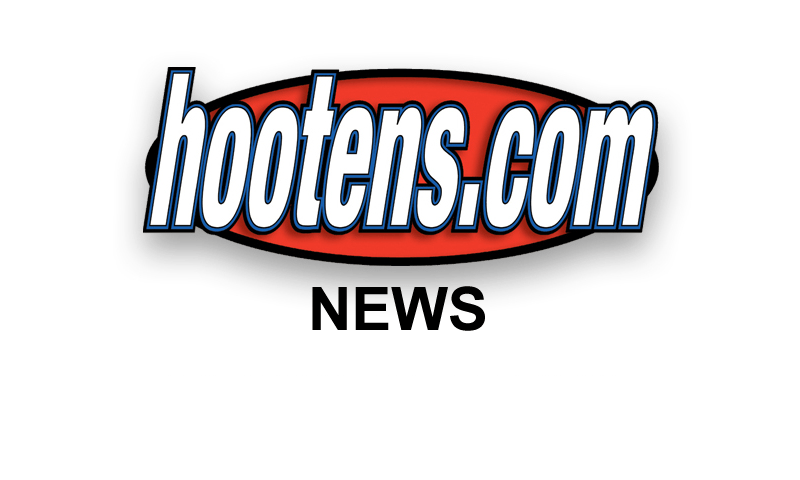 JONESBORO - A 28-point second half Saturday helped the Red Wolves escape with a 35-33 come-from-behind home finale victory over Georgia State at Liberty Bank Stadium.
Arkansas State put up 21 third-quarter points as the Red Wolves won their fourth straight in improving to 7-4 overall and 5-1 in the conference. Despite a valiant effort, Georgia State falls to 0-11 overall. Arkansas State visits Western Kentucky (and head coach Bobby Petrino) at 3 p.m. Saturday on ESPN3.com in the Red Wolves' regular-season finale.
"We were able to fight and grind through it today," A-State head coach Bryan Harsin said. "I was proud of our guys for that and the bottom line is that college football is hard to win a game each week. No matter how it is statistically or not you find a way to win, and we did that today.
"Our goal in the second half was enough is enough. We came out and had some big plays happen on defense and special teams to put ourselves back in the game. I give credit to Georgia State as a lot of people see them as 0-10, but they (people) don't see every single game we watch. For us, we need to come out here with a sense of urgency and we need to do that the entire game," added Harsin.
The Red Wolves stuck first, scoring on the game's opening drive to lead 7-0 at the 13:53 mark as A-State moved the ball 57 yards on three plays. Sophomore J.D. McKissic took the opening kickoff and returned the ball upfield for 43 yards to the A-State 43-yard line. Three plays later, senior quarterback Adam Kennedy completed a 32-yard touchdown pass to redshirt sophomore tight end Darion Griswold, who scampered 27 yards down the sideline before vaulting into the end zone from five yards out.
Georgia State would erase the deficit with 10 unanswered first-quarter points to claim a 10-7 advantage after the first 15 minutes of action. Wil Lutz booted a 40-yard field goal near the nine-minute mark as the Panthers capitalized on a Red Wolves' fumble to make it 7-3. After holding A-State on downs, Georgia State would march down the field following a Red Wolves' punt and score as quarterback Ronnie Bell found the end zone on a four-yard keeper to put the Panthers ahead 10-7.
In the second quarter, Georgia State accounted for the only points as the Panthers' Albert Wilson broke loose for a school-record 80-yard touchdown run with 6:42 remaining to push the visitor's lead up to 17-7. A-State had misfortune on its side in the quarter as senior kicker Brian Davis' 44-yard field goal attempt was no good, hitting the left upright for his first miss this season in 11 tries. On the next possession, the Red Wolves had another scoring opportunity slip through their hands as A-State forced a fumble at the GSU 25-yard line, which was recovered by junior linebacker Kyle Coleman at the GSU 27-yard marker. Coleman returned the fumble pickup all the way down to the two-yard line before Albert Wilson knocked the ball out of his hands as the Panthers recovered the pigskin for a touchback.
Down 17-7 at halftime, A-State wasted little time in trimming its deficit as the Red Wolves scored a touchdown on the defensive side. GSU's quarterback Ronnie Bell completed a two-yard pass to Albert Wilson, who had then had the ball stripped from him by sophomore defensive end Chris Stone. The loose ball was picked up off the turf from junior free safety Sterling Young, who proceeded to run the ball 21 yards untouched into the end zone as the Red Wolves narrowed the gap to 17-14 with 14:06 left in the quarter. A-State would reclaim the lead at 21-17 minutes later as Matt Hubbard's punt was blocked by junior defensive back Brock Barnhill and recovered by sophomore free safety Raziel Valgis, who would score on a 12-yard return with 11 minutes to go in the frame.
On its next possession, Georgia State put the turnover behind them as the Panthers would retake the lead at 24-21 on a 17-yard scoring strike from Ronnie Bell to wide receiver Kelton Hill with just over nine minutes remaining in the quarter. However, A-State erased the deficit as the Red Wolves were productive on the ground with six consecutive rushing plays and were rewarded by sophomore running back Michael Gordon's five-yard TD run at the third quarter's 3:39 mark putting the hosts out in front at 28-24 following three quarters.
The final 15 minutes began with Georgia State drawing to within a point at 28-27 on a 35-yard field goal from Wil Lutz four seconds into the final stanza. A-State came right back on its ensuing possession to score as Adam Kennedy shovel pass with J.D. McKissic on a five-yard TD aerial as the Red Wolves increased their lead to 35-27 with 11 minutes to be played. The score remained until 2:13 left to go in the game as Georgia State found the end zone on a 70-yard TD broken halfback-pass play from Kelton Hill to Albert Wilson to draw within 35-33, but were unsuccessful on a two-point conversion pass as A-State would recover the onside kick to run out the clock.
Adam Kennedy engineered A-State offensively with 152 yards through the air on 14-of-19 completions and two TD's while running for a team-high 77 yards on 20 carries. Michael Gordon contributed with 46 rushing yards and a touchdown to go with five receptions for 53 yards as the Red Wolves were outgained 432 to 290. J.D. McKissic also supplied five catches for 51 yards with a TD and chalked up 177 all-purpose yards, which included a 107-yards total in kickoff returns.
Georgia State was led by Ronnie Bell and Albert Wilson as the pair combined for three scores. Bell completed 13-of-25 in the passing department for 178 yards and a TD while Wilson ran for a game-high 104 yards and a TD on two attempts. Wilson was also Bell's favorite target, catching seven passes for 149 yards and a touchdown.
The defensive side featured a 12-tackle performance from senior defensive tackle Ryan Carrethers, who also had 1.5 tackles for a loss of seven yards, a half sack, and two quarterback hurries. Senior defensive tackle Dexter Blackmon and junior linebacker Qushaun Lee added seven tackles apiece. For Georgia State, linebacker Joseph Peterson's 13 stops lead all players and fellow linebacker Robert Ferguson chipped in with 10 tackles for the outing.
"