Hogs vs. bowl-bound Missouri game preview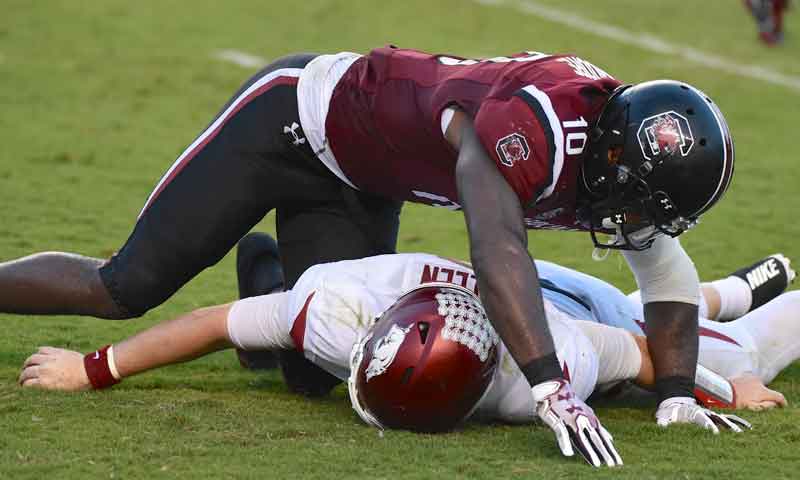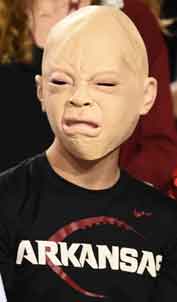 FAYETTEVILLE - For what many perceive likely as fifth-year coach Bret Bielema's final Arkansas game, his Razorbacks oppose the SEC's best offensive team, says Bielema's defensive coordinator.
At 1:30 p.m. on CBS television Friday at Reynolds Razorback Stadium, the Razorbacks, 4-7 overall and 1-6 in the SEC West, conclude their season against the bowl bound Missouri Tigers, 6-5, 3-4 in the SEC West.
Obviously SEC members Alabama, Auburn, Georgia, Mississippi State, LSU and South Carolina, respectively, ranked first, sixth, seventh, 14th, 18th and 24th in this week's College Football Playoff rankings, sport better overall teams than unranked Mizzou.
But for offensive skills, Arkansas defensive coordinator Paul Rhoads said, they all take a backseat to unranked Mizzou and Drew Lock, the Tigers junior quarterback whose 38 touchdown passes lead the nation. Ten Tigers, led by receiver J'Mon Moore's nine touchdowns among 50 catches for 857 yards, have caught Lock's TD passes, while Mizzou averages a stout 5.5 yards per carry and 195 rushing yards per game.
For their current five-game winning streak over Idaho, Connecticut, Florida, Tennessee and Vanderbilt the Tigers have scored 68, 52, 45, 50 and 45 points.
"I think this is the most skilled group in the SEC," Rhoads said. "I've thought that for the last two years and since everybody returns  from the offense a year ago that hasn't changed my mind.  The quarterback has got a big arm.  He can throw it a long way.  He can throw it with great velocity. He throws it with great accuracy. The receivers can all get it. They do it every week. They tested us a year ago in both loose and press coverage and made us pay in both of those areas."
Arkansas paid dearly in all second-half phases against Coach Barry Odom's Tigers wrapping the 2016 regular-season in Columbia, Mo. A then 3-8 overall/ 1-6 Mizzou team trailed Arkansas, then 7-4 overall/3-4 in the SEC, 24-7 at halftime.
Yet Mizzou overcame the Hogs, 28-24.

Arkansas then lost a 24-0 halftime lead and the game, 38-24, to Virginia Tech in the Belk Bowl.
It seems the Hogs, just two second halves away from a 9-4 season for 2016, never recovered, staggering from those losses through this mostly forlorn, injury-plagued 2017 campaign. It puts Bielema on the hot seat, especially with Athletic Director Jeff Long dismissed last week.
Bielema has been upfront, answering questions reflecting on his Arkansas tenure, but strives most to focus attention on his seniors suiting out for their final Arkansas game.
The season ending injuries to center Frank Ragnow and recover Jared Cornelius were hard to bear. But, though playing again, it's been equally hard on senior QB Austin Allen, last year's SEC passing leader laboring through  throwing shoulder pain and a diminished offensive supporting cast that last week against Mississippi State included third-teamers and a converted defensive lineman playing on the offensive line.
"Austin, I know had big dreams and aspirations going into this year and unfortunately sometimes the powers that be don't let it happen," Bielema said. "It wasn't from a lack of effort. It wasn't from a lack of preparation. I think it's been permanently affected by his health."
And the health of his offensive supporting cast and a defense that has struggled throughout the season, though Rhoads said his defense graded its best game of the season in last week's 28-21 loss to Mississippi State.

Allen and running backs Devwah Whaley, senior David Williams and T.J. Hammonds and their injury-plagued line and receivers face a Mizzou defense that appeared easy pickings in the Tigers' 1-5 start. But under Odom, Mizzou's defensive coordinator until promoted last year upon the retirement of longtime Mizzou coach Gary Pinkel, has surged the past six weeks.
"Their defense has noticeably changed," Bielema said. "Just their overall demeanor and attitude and the swag out on the field is impressive."
The struggling Razorbacks don't have swag, but they do have pride and a desire to win for Bielema, a player's coach who recruited them all.
"We're playing for Coach B," Arkansas senior nickel back and defensive co-captain Kevin Richardson of Jacksonville said. "He's done some great things for us."