Hogs: OC Chaney confident in younger Allen if his starting QB can't go at No. 17 Mizzou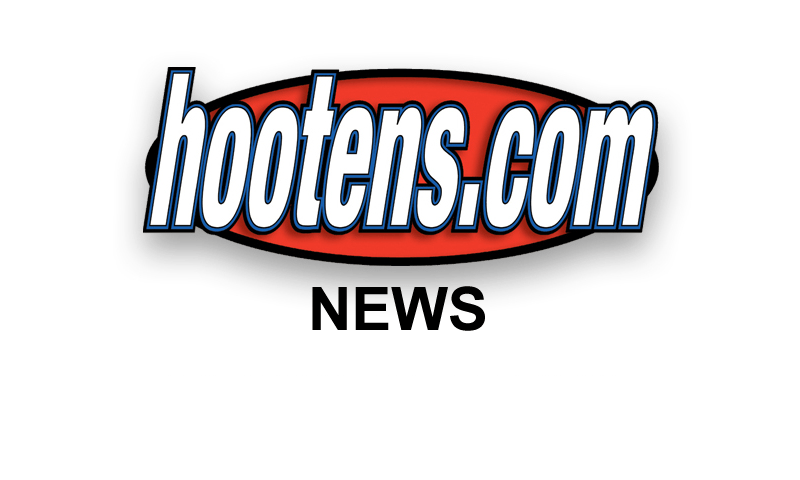 | | |
| --- | --- |
| | |
| | Jr QB BRANDON ALLEN |
FAYETTEVILLE - Arkansas offensive coordinator Jim Chaney didn't speculate Sunday on starting quarterback Brandon Allen's condition and availability for the regular-season finale Friday afternoon at Missouri, allowing for healing while deferring to head coach Bret Bielema's Monday press conference.
Arkansas, a bowl eligible 6-5 and 2-5 in the SEC West off consecutive SEC shutouts over LSU and Ole Miss, and SEC East leader Mizzou (9-2, 6-1) collide at 1:30 p.m. Friday on CBS.
Allen injured his hip during the first half Saturday of Arkansas' 30-0 SEC West victory over then-No. 8 Ole Miss at Reynolds Razorbacks Stadium.
Allen exited with the Hogs up 17-0 and did not return, though he did spend the second half watching and advising his backup and brother, redshirt freshman QB Austin Allen.
"I have seen Brandon," Chaney said. "He's a little tender. We'll just wait and see how that plays out as we move through the week."
How did he think Austin Allen fared?
"I thought Austin played a solid ballgame for us," Chaney said. "We handed it off a lot when he was in there, but I think he was three of five (for 65 yards). I thought he missed a little quick out to the boundary, but I thought he threw a really nice ball on the deep over route. So I think he did what we needed him to do. It was good to see him get some good experience in there against a good opponent."
Could he trust Austin if he had to start against Missouri?
"Oh, yeah," Chaney said. "I like Austin. Very confident."
Chaney was asked about the backup QB contingency if Brandon Allen couldn't play and Austin Allen started. True freshman Rafe Peavy has redshirted all season and would burn his eligibility, if he played against Mizzou or in Arkansas' bowl game.
Senior tight end AJ Derby, the backup QB to Brandon Allen last season, hasn't worked at QB since early last spring and sat out the second half of the Ole Miss game with a bruised knee.
Eedshirt freshman receiver-running back Duwop Mitchel was recruited as a QB.
"I think I was going to go down and play a little bit," Chaney joked, when asked the what-if had Austin Allen also been injured against Ole Miss. "I hadn't played in a few years, but I got my wing loose at halftime so I was ready to go. You really try to hold off on those decisions until you have to make them."
And no decision had to be made Sunday, Chaney asserted, pending Brandon Allen's progress.
Sophomore running back Alex Collins needs only 35 yards rushing against Mizzou to repeat his 1,000-yards rushing achievement of last year. Junior running back Jonathan Williams has netted 1,013 yards and 11 touchdowns on 175 carries after last season netting 900 yards on 150 carries.
Collins has his 965 yards rushing net this fall on 173 carries with 12 touchdowns after last year's 1,026 yards on 190 carries.
Arkansas defensive coordinator Robb Smith just coordinated the first unranked team's defense to successively shut out nationally ranked college opponents since the 1942 North Carolina Pre Flight team of training World War II servicemen. Smith responded with, "that's nice, but we have to push forward."
That means moving on to Mizzou, ranked 17th in Sunday's AP poll. Mizzou is the eighth straight SEC opponent on Arkansas' schedule ranked in the Top 25 when it plays the Hogs.
LSU, ranked 17th and 20th by the College Football and AP polls when playing Arkansas, had been the only Arkansas SEC foe not in the national Top 10 when it played the Hogs. Arkansas defeated No. 8 Ole Miss but lost to Auburn, Texas A&M, Alabama, Georgia and Mississippi State while in the Top 10.
Smith, who has coached at Iowa, Maine, Rutgers and the NFL's Tampa Bay Bucs, said he has never been a part of a defense netting six turnovers in a game until Arkansas swiped six from Ole Miss.
Defensive end Tevin Beanum of Forrest City, linebacker Martrell Spaight of North Little Rock and defensive tackle Darius Philon recovered Ole Miss fumbles. Safety Rohan Gaines, returning his theft end zone to end zone for a 100-yard TD, nickel back Tevin Mitchel and linebacker Brooks Ellis of Fayetteville all intercepted Ole Miss passes.
"