Hogs lose to Miss. St., become first UA team to lose eight straight games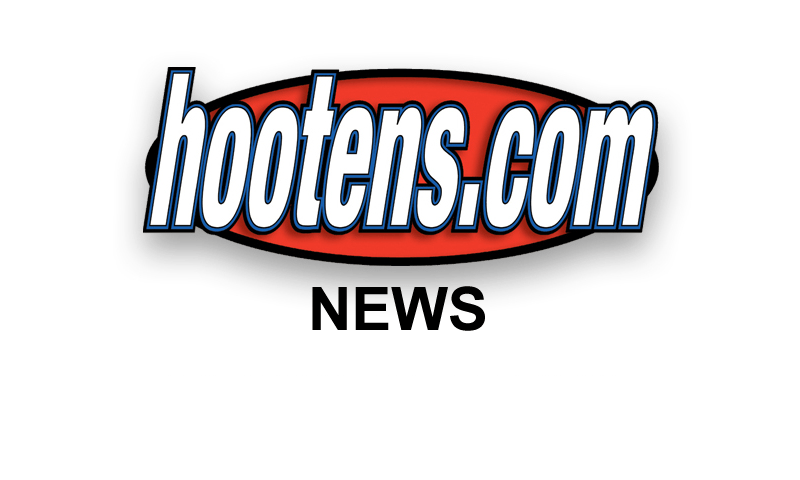 LITTLE ROCK - Arkansas played its most winnable SEC game Saturday afternoon but still couldn't win it.
In overtime, the Razorbacks lost 24-17 to Mississippi State before 45,198 on a 44-degree gusty afternoon at War Memorial Stadium, pushing Arkansas to chillier oblivion at 3-8 overall and 0-7 in the SEC West.
These 2013 Razorbacks became Arkansas' first team ever to lose eight consecutive games and will be Arkansas' first to go SEC winless unless they upset SEC West rival LSU at 1:30 p.m. Friday at Baton Rouge, La.
Mississippi State, no great shakes either, is 2-5 in the SEC West but at 5-6 has a chance to finish 6-6 bowl eligible if the Bulldogs can upset Ole Miss on Thanksgiving night in Starkville, Miss.
Freshman backup quarterback Damian Williams broke a 17-17 tie ont he first play of overtime with an oh-so-easy 25-yard touchdown option run, following running back Josh Robinson down the middle after a fake handoff.
Then cornerback Taveze Calhoun's fourth-and-9 interception of Arkansas QB Brandon Allen sealed the overtime fate of first-year Coach Bret Bielema's Razorbacks.
Just a little quarterback follow," Bielema said. "That was very disappointing. We do so many good things then just do enough plays here and there to take away from what we're trying to get done."
The Arkansas defense still can't say what hit it right off the overtime bat.
"Ooo, to be honest I don't know right now," said junior safety Alan Turner with a game-leading 16 tackles. "We've got to watch film. A guy might have gotten out of his gap or something like that.
Long into the winter, the Razorbacks ruefully will look back on a foiled run off a fake punt, fumbling at the Mississippi State 9 and the defensive breakdown on Williams' overtime run as the daggers stabbing their last opportunity to win a 2013 SEC game on Arkansas turf.
Up 7-0 in the first quarter on senior receiver Javontee Herndon's 8-yard TD run off a reverse and leading 10-0 at 6:53 in the second quarter on senior Zach Hocker's career-long 54-yard field goal, Arkansas was nursing a 10-3 lead with the wind and its punter Sam Irwin-Hill about to punt on fourth-and-2 from the Arkansas 44.
Irwin-Hill instead tried to run it, but the Bulldogs' Damico Autry went unblocked and nailed him for a 4-yard loss.
At 1:48, Mississippi State starting QB Tyler Russell tied it 10-10 for the half. Russell faked a handoff to running back LaDarius Perkins who continued ignored down the middle to catch a 30-yard TD reception untouched until Arkansas safety Turner belted Perkins crossing the goal line.
Neither Perkins, injured on the play, nor Russell, injured throwing his last pass in regulation, finished the game.
Their replacements, running back Josh Robinson, 17 carries for a game-leading 101 yards, and Williams, three of four passing and the game-winning TD to start overtime, fared well.
"First give Mississippi State credit," Bielema said. "They obviously did enough to win."
And obviously the foiled run off the punt helped Mississippi State's cause to win it.
"They (Mississippi State) run punt safe quite a bit," Bielema said of taking the option to run from the fake punt which Irwin-Hill has executed with success. "It was the look we wanted and we gave it the green light, 'Go.' Obviously we missed a critical block. If I had it to do over again, I obviously wouldn't do it. But we thought the look was there and that we could get 5 to 10 on it even if they reacted properly."
Arkansas began the game shorthanded. Starting cornerback Tevin Mitchel was excused to return to his Texas home because of what Bielema said was "a medical issue" with Mitchel's mother.
And star running backs Alex Collins and Jonathan Williams sat out the first quarter because Bielema said they and linebacker Brandon Mitchell (sitting anyway because of an ailing shoulder) had been late for a weight-lifting session.
The tailback replacements, freshman Korliss Marshall of Osceola and sophomore Kody Walker, played well combining for 12 carries and 58 first-quarter yards and fueling the game opening 56-yard TD drive started by Marshall's 44-yard kickoff return.
The Bulldogs' first score, Devon Bell's 24-yard field goal, wouldn't have occurred but for an official replay review overturning safety Rohan Gaines' recovery of MSU receiver Malcolm Johnson occurring after Johnson's knee was down.
Gaines did get credit for his late first-half fumble recovery (forced by freshman DT Darius Philan) thwarting a Mississippi State drive at the Arkansas four after Arkansas' Mitchell Loewen had fumbled a short kickoff return.
Used on the defensive line on place-kicks, Arkansas 6-10 offensive tackle Dan Skipper blocked a Bell field goal attempt on State's first possession of the second half.
An interception of a Russell pass (Russell started in place of injured State quarterback Dak Prescott who did not play) set up Arkansas' 17-10 go-ahead drive in the third quarter achieved by senior receiver Julian Horton, running the touchdown off a 22-yard reverse at 3:28 of the third quarter.
State tied it 17-17 on Russell's 5-yard TD pass to Jameon Lewis.
Arkansas, with Allen completing a 41-yard pass to tight end Jeremy Sprinkle after a 22-yard run by Alex Collins, had the Hogs at the State 12 and in position at least to kick a go-ahead field goal.
Collins fumbled to State's Nickoe Whitley at the 9.
State got one last regulation drive that ended with Bell's missed field goal against the wind.
Then Williams' run and and Calhoun's theft took the wind from Arkansas' still SEC winless sails.
"