Hogs, Petrino will not talk until after game; LSU's MIles speaks highly of UA receivers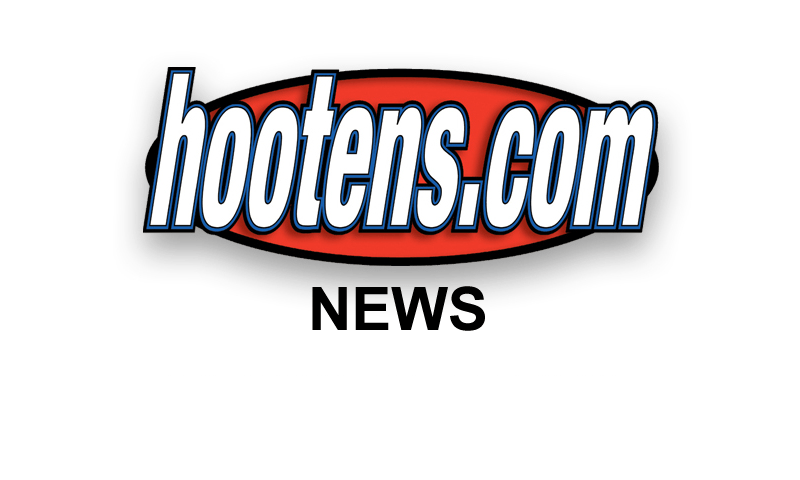 Petrino and Hogs
off limits until
Friday night.
FAYETTEVILLE - While the SEC's other 11 head football coaches fulfilled their SEC media teleconference obligations Wednesday morning, Arkansas' Bobby Petrino practiced his Razorbacks in a closed workout.

Other than making a statement to media Sunday night about the shocking death of tight end Garrett Uekman from cardiac arrest attributed to an enlarged heart, neither Petrino nor any of his players and coaches have met with media since Saturday's victory over Mississippi State in Little Rock.

Petrino's BCS No. 3 Razorbacks (10-1, 6-1) will play for a piece of the SEC Championship and possibly into the national championship game if they can defeat No. 1 LSU (11-0, 7-0) at 1:30 p.m. Friday on national (CBS) TV.

Shortly after Petrino's non-appearance on the SEC media teleconference, Arkansas athletic director Jeff Long issued a statement through the UA sports information supporting Petrino's silence.

"I want to thank Coach Bobby Petrino and his staff for their leadership during this difficult time within our football program," Long was quoted by the UA. "We all continue to grieve the passing of Garrett Uekman. While we recognize the tremendous interest in this week's game, our first obligation as a program is to help our football student-athletes continue to cope with this tragedy. In that regard, Coach Petrino has made the decision to postpone interview availability of coaches and players until the completion of Friday's game. I support Coach Petrino's decision and respectfully ask for everyone's understanding and support."

GRAGG HONORED
For his career highs eight catches for 119 yards with a touchdown in last Saturday's 44-17 victory over Mississippi State, Arkansas junior tight end Chris Gragg of Warren was named the John Mackey Tight End of the Week by the Nassau County Sports Commission.

This season Gragg has caught 38 passes for 457 yards and two touchdowns.

Gragg's big day certainly contributed to quarterback Tyler Wilson's UA record-setting 32 completions in a game, which earned Wilson SEC Offensive Player of the Week.

"I like his energy and his enthusiasm and he showed up in the past few games really big," Wilson said after Saturday's game in Little Rock. "He broke some tackles on the sideline and showed some emotion afterwards. It kind of gets everybody kind of fired up and I enjoyed that tonight."

Gragg was asked postgame in Little Rock about the Razorbacks rolling into the LSU game off winning seven straight since the 38-14 loss at Alabama with the past three 44-28, 49-7 and 44-17 SEC routs over South Carolina, Tennessee and Mississippi State.

"I think we are peaking at the right time," Gragg said. "It's November. We have one more game left in the season and then it's up to the computers, I guess. So we just have to go up there and do our best."

During fourth-year Coach Petrino's Arkansas era, the Razorbacks are 2-1.

Redshirted in 2009 because of a surgery-requiring injury during that August's preseason, Gragg played in Arkansas' victories over LSU in 2008 and 2010 at Little Rock.

"All of our older receivers and myself, we have had some good games against LSU," Gragg said. " So I think that does give us a little confidence going in."

MORE OF LES
For his portion of the SEC Teleconference, LSU head coach Les Miles talked plenty about the SEC's premier game of the week.

He understandably dodged how he would vote in the USA Today Coaches poll if No. 3 Arkansas upset his No. 1 Tigers with No. 2 Alabama (10-1, 6-1) closing Saturday against BCS No. 24 Auburn.

"I hate to do this," Miles said, "but it's honesty with me. I don't go by those speculations. Had somebody ask me on my radio show, and I'm not going to speculate that. We're looking forward to playing a great game. I'm not going into the what-ifs and what after."
Jarius Wright will likely
break UA records for
receiving yards in a
season and career, and
receptions in a season
Friday at LSU.
Miles said LSU safeties Eric Reid and Craig Loston, both injured during the Tigers' 52-3 rout of Ole Miss last Saturday, should play

Friday against Arkansas.

"I don't think there's any question Loston will play," Miles said. " Eric Reid is much better. He ran yesterday and was feeling good."

Miles was asked about the projected battles between Razorbacks senior receivers Jarius Wright (61 catches, 1,002 yards and 10 TDs) and Joe Adams (46 catches for 595 yards and 3 TDs) vs. LSU All-America candidate cornerbacks Tyrann Mathieu (58 tackles, two interceptions, three fumble recoveries and seven pass breakups) and Morris Claiborne (team-leading four interceptions returned for 128 yards, five pass breakups, and 40 tackles).

"They're a very talented group," Miles said of Arkansas' receivers. "Guys who can catch the ball. They spread it around certainly. A tremendous challenge and our guys are ready to match u. This is another big game. We've played well in big games. I've enjoyed how we've played in big games. We're looking forward to another big, Top 5 matchup."

Lesser heralded but no less important to the outcome is Arkansas' underrated defense against LSU's underrated offense.

Time has aged both units well, Miles said.

"I think they're a more veteran defense," Miles said of Arkansas to earlier in the season. "They added some new starters to the group. After an 11-game schedule, those guys are playing more responsible and technically sound.

"Our offense has improved and kind of understands more how we need to attack different teams. Again, those young guys have been starting for 11 games."

"