hootens.com national Top 25 and this week's predictions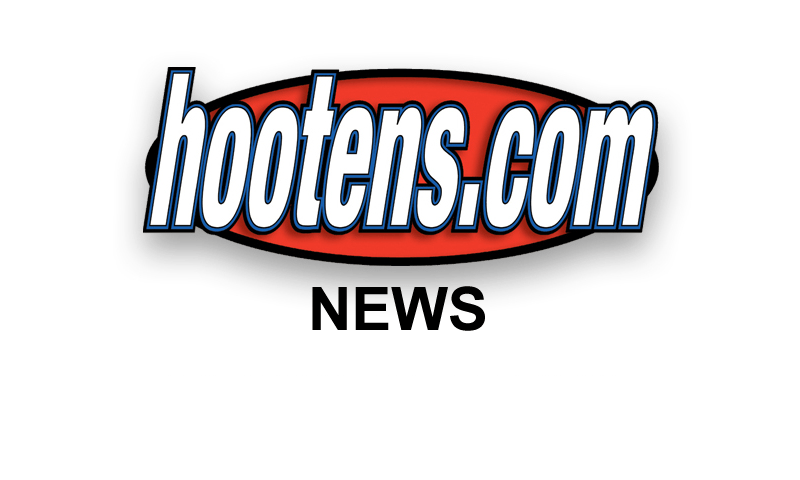 hootens.com Top 25
1. Oregon (10-0): Ducks are getting reports this week that Arizona is diligently working on how to make fake injuries look real to slow down Ducks' fast-break offense.
2. Auburn (11-0): The Iron Bowl is a religious experience in the state of Alabama, but it's also huge for the rest of the country. For the fourth time since 2004, either the Crimson Tide or the Tigers come into this blood feud with national title hopes.
3. Boise State (10-0): Does Nevada have a puncher's chance against Boise? Not if the Broncos play close to their 51-0 flogging of Fresno State.
4. TCU (11-0): Frogs can just about name the score against New Mexico. The real drama for TCU this week hinges on Alabama knocking off Auburn.
5. Wisconsin (10-1): Badgers don't need no fancy passing game. Wisconsin has rushed for 357 and 338 yards the past two games in compiling 131 points.
6. Stanford (10-1): Cardinal's impressive 48-14 win over Cal gave Stanford its most wins in the regular season since 1926.
7. LSU (10-1): In the Year of Living Right, heavily favored LSU beat Ole Miss with 44 seconds left. Maybe Les Miles is lucky - and good.
8. Ohio State (10-1): Ohio State-Michigan used to be college football tradition at its best. Now it's college football domination. OSU coach Jim Tressel is 8-1 vs. the Wolverines.
9. Alabama (9-2): With records of 20-2, the Iron Bowl hasn't had this kind of combined record since 1994 when the Tide was 10-0, and the Tigers were 9-0-1.
10. Oklahoma State (10-1): Cowboys already have first-ever 10-win season, and will land in the Big 12 title game with a Bedlam win over Oklahoma.
Arkansas senior tight end D.J. Williams and his
classmates play their final game at War
Memorial Stadium at 2:30 p.m. Sat. vs. LSU.
11. Arkansas (9-2): A BCS bowl could be riding on the outcome. Playing at home will help.
12. Missouri (9-2): Tigers' defense shouldn't have much trouble in ending Kansas' miserable season.
13. Oklahoma (9-2): It may seem like a down year for Sooner Nation, especially playing in the shadow of Oklahoma State, but if OU can pull out a win in Stillwater, the Sooners go to the Big 12 title game.
14. Michigan State (10-1): It took 22 fourth-quarter points for the Spartans to rally past four-win Purdue, at home no less. For MSU, it's good to pull out the win, but bad it took three fourth-quarter touchdowns to do it.
15. South Carolina (8-3): What kind of focus will Gamecocks have for in-state rival Clemson with the SEC title game the next weekend?
16. Virginia Tech (9-2): Hokies' ninth win in a row may have been their most impressive - a 31-17 win at Miami to clinch the ACC's Coastal Division title.
17. Texas A&M (8-3): Formula for beating Nebraska: 90,000 hollerin' Aggies, a solid defense and some favorable calls from the officials.
18. Nebraska (9-2): Bo Pelini was nearly the first coach to have his head explode on live TV against A&M. He yelled at anything that moved, especially those guys in the striped shirts.
19. Nevada (10-1): Wolfpack has won 11 in a row at home. No. 12 would cause mass hysteria in Reno. That's because a little team from Boise, Idaho is in town.
20. North Carolina State (8-3): Yet another Wolfpack making a charge. N.C. State is in position to win the Atlantic division of the ACC.
21. Mississippi State (7-4): Bulldogs were that close to beating Arkansas. But with the Egg Bowl looming against Ole Miss, there's no time to what-if that loss.
22. Arizona (7-3): Wildcats have 13 days to devise a way to blow up the BCS with a win at Oregon. Might do more good to have 13 players.
23. Iowa (7-4): Three of the Hawkeyes' four losses have been by a combined eight points. If this were horseshoes and not football, Iowa would be in the national championship discussion.
24. Florida State (8-3): Seminoles would like nothing more than to end Florida's forlorn season by routing the Gators.
25. Utah (9-2): Utes are among an average crop of teams contending for the final spot. But this is a team that could still end the season with 10 wins.
This Week's Pick Six
LSU at Arkansas: The Tigers won't go down easily. They seldom do. But Hogs have a big edge at QB and the Little Rock crowd...Arkansas 27, LSU 21.
Texas A&M at Texas: Longhorns have played one decent game all year - a win at Nebraska. They make it two and avoid a losing season...Texas 24, A&M 13.
Alabama vs. Auburn: Tide will control the ball against Auburn's suspect defense, and its defense will make the plays in crunch time. And Boise State and TCU will send nice gifts to Tuscaloosa...Alabama 21, Auburn 17.
Oklahoma at Oklahoma State: Every year there's a team that comes out of nowhere and is destined to go somewhere. Isn't that right, Oklahoma State?...OSU 31, OU 28.
Boise State at Nevada: This is one of the few games on Boise's schedule that could give the Broncos problems. Not going to happen...Boise 42, Nevada 24.
Arizona at Oregon: Oregon coach Chip Kelly has had an extra week to tinker with an offense that was stymied in a 15-13 win at Cal. Bet the offensive wizard gets the kinks worked out...Oregon 38, Arizona 27.
"