Hogs: ticked Bielema defends kicker, strategy after loss; Hatcher to return; notes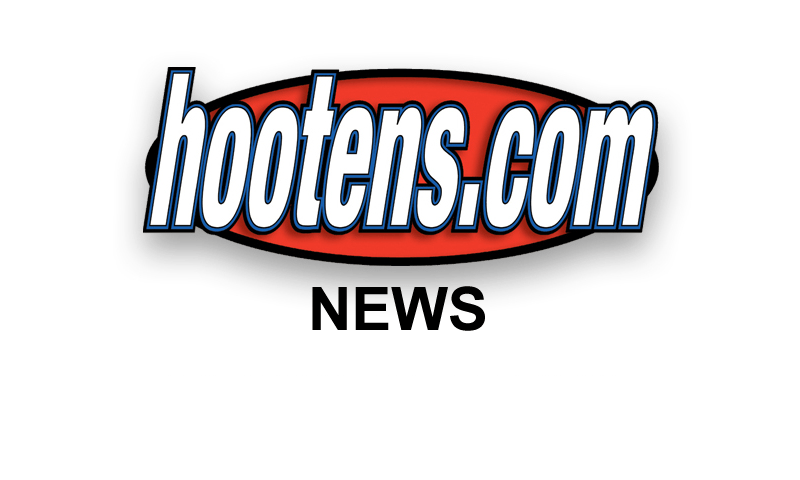 | | |
| --- | --- |
| | |
| | HOG hc BRET BIELEMA |
FAYETTEVILLE - Arkansas coach Bret Bielema traces the block of a potential game-winning field goal Saturday to the broken foot of a reserve defensive end, not his kicker.


Bielema met media Monday to review last week's 51-50 loss to Mississippi State and dicuss Friday's regular-season finale against Missouri. Arkansas (6-5, 4-3 in the SEC West) and the Missouri Tigers (5-6, 1-6) kick off at 1:30 p.m Friday on CBS at Reynolds Razorback Stadium.

MSU linebacker Beniquez Brown blocked Arkansas freshman kicker Cole Hedund's 29-yard field goal attempt with 39 seconds left and Mississippi State out of timeouts


Brown got by blocker Alex Voelzke on the right end, Bielema said, noting Voelzke was on the right side because offensive tackle Dan Skipper was on the left side replacing Mitchell Loewen, normally on the left side of field goal and PAT teams.

BREAKING DOWN THE BREAKDOWN
In Saturday night's immediate postgame without benefit of film, Bielema said it appeared Hedlund's kick was launched low.

After reviewing video, Bielema said Monday that Hedlund's kick had no chance because Brown beat the protection.

"That was really a breakdown in protection. It wasn't anything to do with the kick," Bielema said. "I should say this, 'You really didn't know about the kick because the ball got taken off his foot, basically, before it ever really got in the air. I think the kid that blocked it was even shocked he was there. He blocked it pretty much with his body not his hands."

Bielema explained the personnel shuffling created from Loewen's injury.

"We had to move Skipper to that side, which moved Voelzke over to the other side," Bielema said. "Although he'd been there through the course of the game, he hadn't been a lot of prep time there."

Bielema said Hedlund, six for six on PAT's Saturday, was kicking better in pregame than he had all season.

STRATEGY DEFENDED
Because the kick was blocked and quarterback Brandon Allen, throwing a school record six touchdown passes Saturday, had advanced Arkansas from its 11 to the Mississippi State 19 with five consecutive passes, Bielema has been questioned for having offensive coordinator Dan Enos call three consecutive running plays to set up for a down-the-middle field goal try rather than have Allen keep passing for a TD.

Bielema explained the three running plays forced the Bulldogs to exhaust their timeouts, which would have left Mississippi State quarterback Dak Prescott, as unstoppable as Allen last Saturday night, with scant time for a comeback.

"We wanted the ball middle to left.," Bielema said. "You felt good about keeping the ball on the ground in guys' hands and making a routine field goal. We hadn't been great on field goals, but from that distance, we've been all right, especially as of late. So I wouldn't change anything else."

Enos vouched Monday for Bielema's strategy.

"We are inside the 15, Enos said. "We didn't need a field goal to tie. We needed a field goal to win. So let's say you throw the ball there three straight plays and you get sacked. Well, you are out of field goal range. Let's say the ball gets tipped in the air and it gets intercepted. How are you going to face your team where you are in field goal range to win the game and you do that? I just know how coach felt at that time, and I totally agree with him 100 percent."

ANGER REFOUCSED
Bielema said he never felt more "pissed off" after an Arkansas loss than losing 51-50 last week. "You can choose the adjective," Bielema replied about scoring 50 points and losing. "It ain't fun."

Now the Razorbacks focus their emotions on Friday's Senior Day, coinciding with the first trophy associated with what an insurance company has declared "the Battle Line rivalry," for the Arkansas-Missouri game. The matchup became an annual SEC season-ending event for both teams last year.

The Tigers, SEC East champions the past two seasons, have plenty of emotions on their behalf. Friday's game will be their last chance for six-win bowl eligibility. And this will be the last SEC game or the last game period for their coach, Gary Pinkel, retiring for health reasons after 15 years coaching Mizzou.

PRAISING PINKEL
"Obviously Gary's a tremendous coach," Bielema said. "He's been there a long time for all the right reasons. I have the utmost respect for him. Kids talk about how they love playing for him. They'll obviously be very, very motivated on Friday."

HATCHER LIKELY RETURNS
Bielema said senior receiver Keon Hatcher, out since breaking his foot during the season's second game, won't be introduced with the seniors Friday because he plans on returning as a hardship senior for 2016 rather than turn pro.

"Keon, I think, will definitely come back," Bielema said.


Bielema has anticipated that senior running back Jonathan Williams, almost turning pro last year and out this season since breaking his foot during an August scrimmage, would turn pro but said Williams still seeks NFL draft information and has a standing offer to use his available Razorbacks redshirt year for 2016.

MONDAY NIGHT PRACTICE
Because of the Friday game, the Razorbacks can eschew the mandatory off day. So, they practiced Monday night as they normally practice on Tuesday.




"