Hogs post consecutive shutouts, throttle Ole Miss 30-0 to gain bowl eligibility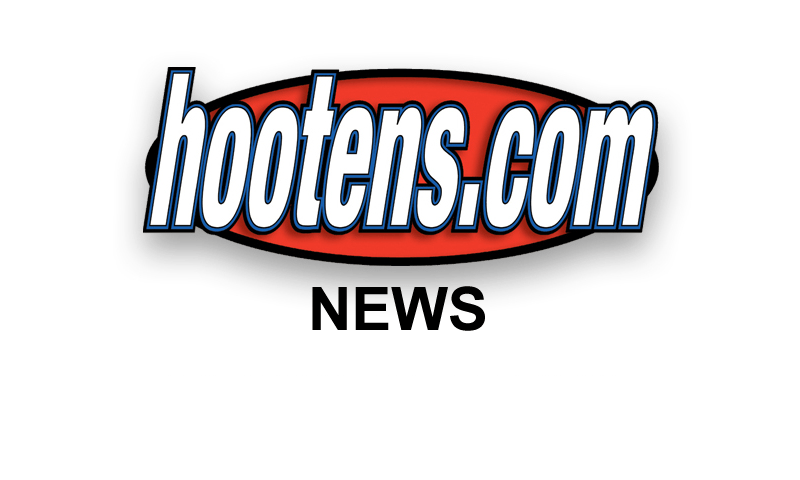 Arkansas senior DE Trey Flowers:
"It's good to be back on top."
FAYETTEVILLE - These Razorbacks flourish in foul weather.

A week ago, Arkansas snapped a 17-game SEC losing streak throughout a 30-degree Fayetteville freeze with a shutout of LSU. This week, in incessant 50-degree rain, the Razorbacks stormed past eighth-ranked Ole Miss 30-0 before a soaked but celebrating 64,510 at Reynolds Razorback Stadium.

Arkansas' first consecutive SEC shutouts marked the first back-to-back shutouts by an unranked team since the North Carolina Pre-Flight team of 1942, according to notes distributed by the UA sports information department.

Arkansas secured six turnovers (three fumbles and three interceptions), one a Rohan Gaines 100-yard touchdown return of an interception, and held Ole Miss to 63 net rushing yards. Saturday's success advanced second-year Arkansas coach Bret Bielema's Razorbacks to a bowl eligible 6-5, guaranteeing Arkansas' first bowl trip since the 2011 Hogs conquered Kansas State in the Cotton Bowl.

Arkansas improved to 2-5 in the SEC going into Friday's 1:30 p.m. SEC closer against Missouri in Columbia, Mo. Saturday's win continues a remarkable turnaround for a team that was 3-9, 0-8 in the SEC last year and was 0-5 in the SEC this year against teams all nationally Top 10 when playing Arkansas.

"Just the definition of perseverance and obviously great results," Bielema said.

Senior defensive end Trey Flowers said of defensive coordinator Robb Smith's crew: "That was big-time for us to get back to back shutouts. Coach Smith always talks about attitude, and we took that attitude to the game. No one comes into our house and runs the football."

His Rebels sure didn't, Ole Miss Coach Hugh Freeze said.

"They put it to us pretty good," Freeze said. "Offensively, we were pretty bad. They've been very good against the run."

Ole Miss, earlier this season inflicting the lone loss on No. 1 Alabama, falls to 8-3, 4-3 and concludes its SEC season next Saturday in its annual "Egg Bowl" with archival Mississippi State.

Arkansas' triumph Saturday exacted a price. Starting fourth-year junior quarterback Brandon Allen, piloting the Hogs to a 17-0 lead, injured his hip during the second quarter and did not return. For now, he's questionable to start against Missouri.

Redshirt freshman Austin Allen, his brother's backup and both the sons of Razorbacks high school relations director Bobby Allen, quarterbacked the game's remainder (three of five for 65 yards). Austin will be prepped like he's starting against Missouri pending Brandon's recovery, Bielema said.

Bielema told his team Tuesday that freshman backup strong safety Josh Liddell filled in admirably for Gaines last Saturday against LSU, after Gaines was ejected for a targeting foul. "So on Tuesday I said to the team," Bielema said, 'who is going to show up on Saturday because somebody is going to be called upon?' Little did I know it would be our backup quarterback. But he did a tremendous job to be ready for his preparation for today. "

Also before the game, it was announced that sophomore kick returner/running back Korliss Marshall of Osceola, suspended three games earlier this season, is suspended again.

"I don't want to say anything official, but the chances of him being back with this football team are pretty slim," Bielema said postgame.

Other than one play, Arkansas' first from scrimmage at its 48-yard line after forcing an Ole Miss three and out and punt, the entire 17-0 first quarter was conducted in Ole Miss territory.

A 12-yard end around by Keon Hatcher put the first quarter permanently on the Ole Miss side of the field. Alex Collins ran 15 yards around left end and Hatcher then snagged Brandon Allen's first down play-action pass for a 25-yard TD at 12:04.

Ole Miss' next possession lasted two plays. Linebacker Martrell Spaight separated Wallace from the football. Defensive end Trey Flowers recovered the fumble at the Ole Miss 29.

Arkansas drove to the 5 before Ole Miss' defense compelled the Hogs to settle for Adam McFain's 22-yard field goal at 7:46.

Ole Miss's poor field position worsened when Rebels return man Kendall Moore inexplicably caught John Henson's kickoff near the sideline at the 2-yard line and tumbled out of bounds.

Eventually the Rebels punted to the Arkansas 49.

Brandon Allen (five-of-10 passing for 87 yards) hit 13- and 18-yard passes to tight end Hunter Henry and wideout Drew Morgan as the Hogs drove to the Ole Miss 5.

The Rebels put up a magnificent goal-line stand, denying Arkansas' three runs from the 1-yard line, even forcing a lost-yardage fumble on Jonathan Williams' fourth-down try.

But one overeager Rebel jumped offside. On essentially the fifth down, Alex Collins' leap barely broke the plane for a 1-yard TD and McFain's PAT for the 17-0 lead at 1:09.

Ole Miss also would put up a gallant fourth-quarter goal-line stand after Arkansas defensive tackle Darius Philon recovered backup Ole Miss' quarterback Kincade's fumble and returned it 7 yards to the Ole Miss 1. Ole Miss again denied three goal-line runs before McFain's 22-yard field goal made it 30-0 at 11:42.

In the second quarter Wallace was injured on a hit by Philon causing a fumble that Arkansas backup defensive end Tevin Beanum of Forrest City recovered at the Arkansas 38.

Wallace missed the next two series but did return though backups DeVante Kincade and Ryan Buchanan finished the fourth quarter of a lost cause.

Austin Allen completed a pass for a first down on his first series after his brother's injury, before Arkansas punter Sam Irwin-Hill backed up the Rebels to their 3


On his next series, following Arkansas senior nickel back Tevin Mitchel's leaping interception of a Wallace pass in the end zone, Austin Allen followed Alex Collins' 23-yard run with a 28-yard pass to wideout Drew Morgan before McFain missed wide on a 37-yard field goal attempt to end the half.

Wallace would throw one more end zone interception in the third quarter. Gaines picked it off on his first second-half series and returned it coast to coast, the 100-yard TD putting Arkansas up 27-0 with 3:38 left in the third quarter.

"I caught it and instantly I saw all my teammates in front of me," Gaines said. "All I saw was red, and I thought, 'There it is!'

Set up by Flowers sacking Wallace for a 14-yard loss on fourth down back to the Arkansas 45, Austin Allen and Hatcher connected on a 33-yard pass setting up McFain's 31-yard field goal at 5:43 of the third quarter before Gaines' theft went end zone to end zone.

Austin Allen committed Arkansas' only turnover, fumbling the center's exchange to Ole Miss at the Arkansas 36 with 7:18 left in the game.

Arkansas sophomore linebacker Brooks Ellis of Fayetteville preserved the shutout, intercepting Buchanan's pass and returning it 36 yards to the Ole Miss 41.

For Flowers, recalling lettering for Bobby Petrino's 11-2 Razorbacks of 2011 and the 4-8 woes that followed through John L. Smith in 2012 and Bielema's rebuilding struggle of 2013, pitching a second successive shutout in the Fayetteville finale will linger in his forever file.

"I thought about it when we got in the locker room and sang our celebration song." Flowers said. "My freshman year we were doing it all the time. And to go through what we have been through and then come back around and continue to have this is moving for me. We have been through it all, and it's good to be back on top."




"