Class 3A Week 13 Rankings, Notes & Picks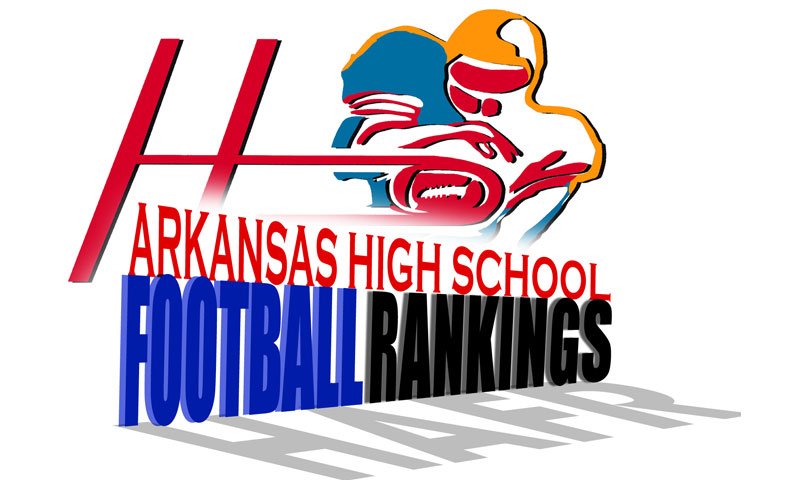 Hootens.com Rankings
Class 3A, Week 13, 2016
Copyright Hooten Publishing, Inc.
1. Charleston (11-0)
Charleston 42, Episcopal 12 highlights
2. Prescott (12-0)
Prescott 48, Hope 28 highlights
3. Glen Rose (11-1)
4. Fordyce (10-1)
Fordyce 22, Paris 12 highlights
5. Centerpoint (9-3)
6. Rivercrest (9-3)
7. Bald Knob (10-1)
8. Newport (11-1)
9. Junction City (8-4)
10. Atkins (9-2)
11. H. Grove Haskell (7-5)
12. Piggott (9-3)
13. Elkins (9-3)
14. Clinton (8-3)
15. Paris (7-5)
16. Smackover (7-4)
17. Mountain View (8-3)
18. Harding Academy (8-4)
19. Walnut Ridge (8-4)
20. Jessieville (6-5)
21. Fouke (6-4)
22. Lake Village (4-7)
23. Melbourne (5-6)
24. McGehee (5-5)
25. Manila (5-6)
26. Cedar Ridge (6-5)
27. Greenland (5-6)
28. Lamar (5-6)
29. Mayflower (6-4)
30. Barton (5-6)
31. Horatio (3-7)
32. Genoa Central (4-6)
33. Perryville (4-7)
34. Gurdon (3-7)
35. Mansfield (2-8)
36. Hoxie (2-8)
37. Osceola (2-8)
38. Cedarville (2-8)
39. Marianna (2-7)
40. Green Forest (2-8)
41. Yellville-Summit (1-8)
42. Episcopal Collegiate (1-9)
43. Marshall (1-9)
44. Corning (0-10)
45. Bismarck (0-10)
46. Two Rivers (0-10)
47. Drew Central (0-10)
48. Rose Bud (0-10)

HOOTENS.COM GAME OF THE WEEK
No. 3 Glen Rose at No. 6 Rivercrest
A rematch of last year's quarterfinal game, won by host Rivercrest 20-7. Rivercrest's home field, known by locals as the "cotton patch," may be too muddy to plow, but the Colts plodded to a 14-13 win last week over Junction City. Rivercrest got the football at the JC 15-yard line with a minute to go (after a bad snap  by the JC punt team) and scored with 29 seconds left. Rivercrest is built for a muddy track with senior guard Frederick Ware III (6-3, 350) pacing a huge offensive line that clears the way for sophomore running back Kentavious Robinson (1,487 yards, 21 TDs) and emerging freshman J.D. Winda (10.7 ypc). The Colts have attempted 70 passes all season.

Glen Rose has not had a running back top 100 yards since Week 3 against Class 2A Camden Harmony Grove. Glen Rose senior QB Aaron Weatherford has completed 58 percent of his passes for 2,511 yards and 26 TDs with six INTs. Four different receivers have caught 20 or more passes, led by senior Austin Hughes with 31 receptions for 812 yards and 11 TDs. Senior LB Joshua Lowry paces the defense with 48 solo tackles and three sacks. Glen Rose defense got seven turnovers last week in 45-13 blowout of Elkins, but it allowed 427 yards. Glen Rose intercepted two passes in the end zone to end Elkins scoring threats. Glen Rose lone loss came Week 7 at Prescott 20-17. Prescott just beat the Piggott team (59-37) that beat Rivercrest 27-13 at midseason.

LAST WEEK
Hootens.com correctly picked seven of eight games (88 percent) last week involving 3A teams. For the season, hootens.com has correctly predicted 233 of 293 winners (80 percent).

WEEK 13 PLAYOFF PREDICTIONS (favored team in CAPS followed by point spread)
TOP OF BRACKET
Centerpoint at CHARLESTON (6): Top-ranked Charleston had not played a four-quarter game in a month until last week and it showed in an ugly 9-0 win over Smackover. Charleston had 13 penalties for 95 yards. A first-and-goal from inside the 1 turned into a third-and-goal from the 30-yard line. While the offense sputtered, the defense, led by senior LB Garrett Loughridge's team-high 11 tackles, one sack and an interception, held Smackover to 126 yards. The Buckaroos' lone scoring threat was thwarted by a penalty.  Centerpoint senior QB Keenan Owens (broken collarbone) returned last week in the 30-21 win over 2-3A champion Bald Knob, completing 17 of 28 passes for 275 yards and two TDs. Owens ran for another 34 yards and a TD. Senior WR Lance Chambers burned Bald Knob with six receptions for 93 yards and a TD. Senior TE/LB and leading tackler Cameron Clower caught three passes for 77 yards and a TD, ran for 44 yards and a TD and made eight tackles. Centerpoint reaches the quarterfinals for the first time in school history.  Charleston has won five state titles in the past 11 years.
Glen Rose at RIVERCREST (2): See hootens.com Game of the Week

BOTTOM OF BRACKET
PRESCOTT (10) at Fordyce: Why does a Prescott team that averages 6 yards per running play throw the football? Because it can. Senior QB Derrick Flynn has completed 62 percent of his passes this year for 1,924 yards and 14 TDs with five different receivers averaging 17-plus yards per catch. Senior DE Chris Cowling and junior DB Peyton Chandler pace a defense that allows 12 ppg. Prescott pounded Piggott 59-37 (Extended highlights here).  Fordyce pelted Paris (extended highlights here) with senior LB T'Juan Thomas blitzing almost  every play, and it worked. Fordyce held Paris to 29 rushing yards. Thomas also ran 25 yards for a TD. Fordyce senior WR/S Dylan Thomas made timely plays on defense and three critical receptions on third down. 
Newport at ATKINS (5): Newport did not allow an offensive TD last week to Harding Academy, which averaged 350 yards and 34 points per game this fall. Newport junior LB Oshae Pruitt paces the Greyhounds with 79 tackles, followed by sophomore LB Julius Pruitt (54 tackles) and senior NG DeShawn Anderson (54 tackles). Atkins counters with excellent line play on both sides of the ball and three of the better 'backs in the 4-3A in senior Jesse Jones, junior Josh Jones and sophomore Gage Rehm.