Hogs: Bielema closes in on starting cornerbacks for Miss. State in Little Rock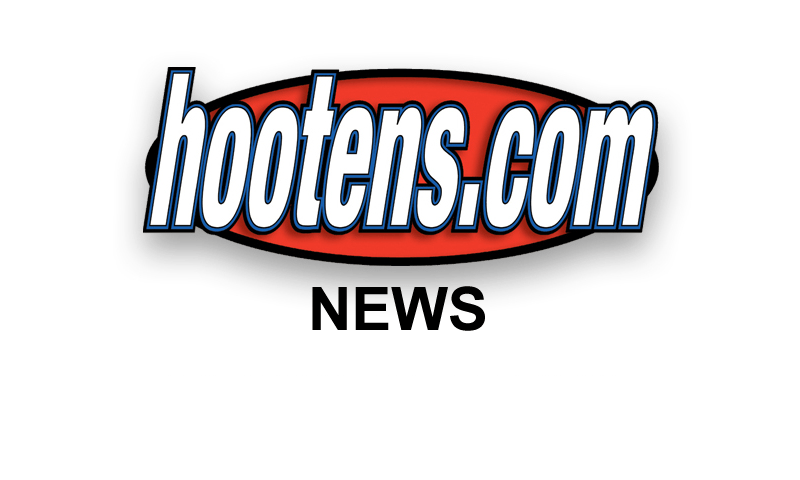 | | |
| --- | --- |
| | |
| | UA coach Bret Bielema |
FAYETTEVILLE - Redshirt freshman Jared Collins will start at one cornerback Saturday, and junior Tevin Mitchel or true freshman D.J. Dean will start at the other corner, Arkansas coach Bret Bielema said Thursday.

Who will start on the corners for Arkansas and who will start at quarterback for Mississippi State has been a week-long guessing game. The Razorbacks (3-7, 0-6) take on the Bulldogs (4-5, 1-5) at 11:20 a.m. on SEC-TV at War Memorial Stadium in Little Rock.

Arkansas' cornerback situation has been open to conjecture because Mitchel, the Razorbacks' best and most experienced corner entering the season, has struggled with tackling which turned a short pass in Arkansas' last game against Ole Miss into a 52-yard touchdown. Early-season starting cornerback Will Hines practiced the past two weeks after missing four games with a broken arm.

"For sure we will start Jared Collins, and then on the other corner it will be either Tevin Mitchel or D.J. Dean," Bielema said. "Will Hines will play but he won't start. It will be kind of a game-time decision to see how much he gets involved."

Earlier in the week, Bielema cast doubt on junior college transfer cornerback Carroll Washington's availability because of an ailing foot, but Washington practiced Wednesday and Thursday "and looked good." Washington has been in the cornerbacks rotation and played on special teams.

"Especially during the bye week," Bielema said, tackling was stressed not only with Mitchel but all the secondary and linebackers.

"We put an extra emphasis on it," Bielema said. "I think the part that really became frustrating is those 2-yard routes, 3-yard routes, there's a missed tackle and it turns into an 80-yard play. Those are the ones we've got to eradicate from our program. There ain't no doubt about that."

Mississippi State coach Dan Mullen, whether being coy or because he really can't tell if either of his veterans is truly fit, has said it won't be until after pregame warmups Saturday until he decides on his starting QB.

The choices are Dak Prescott, the sophomore starter most of the season but injured two games ago in the 51-41 loss at Texas A&M, senior Tyler Russell or freshman Damian Williams. Russell, last year's starter, was injured late in Saturday's 20-7 loss against Alabama when starting in Prescott's place. Williams finished the Alabama game and served as State's No. 2 quarterback going into games that either Prescott or Russell have ailed.


All three have practiced some this week, but Mullen has not revealed the pecking order.

"I don't know what advantage it would be for us to know who they're going to start," Bielema said. "But if I was a coach at Mississippi State, I don't think I'd be telling as well."

Regardless of the QB, Bielema said it comes down to Arkansas executing its defense vs. Mississippi State executing its offense.

"I don't think they hand out three playbooks in case whoever is in there," Bielema said. "We know what certain quarterbacks bring to the table. You expect more of a run-type offense (with Prescott) and when this quarterback (Russell) is in there you expect more of a pass-type offense. With the freshman, you could get anything."

Bielema, whose every-week mantra is 1-0, was asked if this team has talked about not becoming Arkansas' first to lose eight consecutive games.

"We don't talk in number of eights," Bielema said. "We talk a 1-0 mentality. I am tired of losing. That's very, very certain. I think our players are as well. When this egg gets cracked, it's going to be a good deal, and hopefully they get a taste to do it several times in a row."

Saturday marks Arkansas' final home game for 2013 and the finale for this senior class.

"It's our last time in Arkansas, the last chance for our seniors to play in front of a crowd and we would really like to send them off in the right way," Bielema said. "It's a group that had a lot of haymakers thrown at them, and they keep standing up and fighting and persevering. I am excited for this group to hopefully end up on a positive note."

Senior defensive end Chris Smith has been designated Saturday to wear No. 98, the number worn by Arkansas senior defensive tackle Robert Thomas whose Razorbacks career ended with a broken leg during the Oct. 12 loss to South Carolina.

MURPHY SIGNS AGREEMENT
Chris Murphy, a high school (Lassiter High) senior cornerback from Marietta, Ga., graduating in December, has signed a institutional financial agreement with Arkansas. The agreement is allowed by the NCAA for mid-term high school graduates to sign before enrolling their chosen colleges in the spring semester. Murphy will be part of Arkansas' off-season conditioning program and spring practice.




"