Class 2A - Week 12 - 2013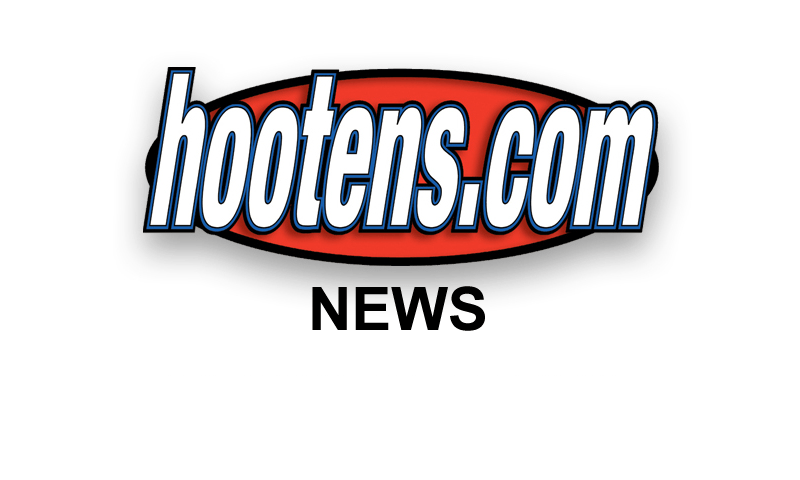 Hootens.com Rankings
Class 2A, Week 12, 2013
Copyright Hooten Publishing, Inc.
1. Junction City (9-0)
2. Dierks (11-0)
3. Gurdon (10-1)
4. Bearden (8-2)
5. E. Poinsett County (11-0)
6. Des Arc (8-2)
7. Carlisle (10-1)
8. Rison (8-3)
9. Hazen (8-3)
10. Strong (7-4)
11. Hector (10-1)
12. Mount Ida (8-2)
13. England (7-4)
14. McCrory (6-4)
15. Magnet Cove (8-2-1)
16. Conway Christian (6-5)
17. Marked Tree (6-5)
18. Walnut Ridge (6-5)
19. Salem (5-6)
20. Murfreesboro (5-6)
21. Mineral Springs (3-7)
22. Spring Hill (5-6)
23. Parkers Chapel (4-7)
24. Cutter M. Star (7-4)
25. Cross County (5-5)
26. Brinkley (4-7)
27. Magazine (8-3)
28. Bigelow (4-7)
29. Mountainburg (6-5)
30. Augusta (4-6)
31. Foreman (2-7)
32. Woodlawn (3-6)
33. Lafayette County (2-7)
34. Hackett (5-6)
35. Hampton (3-7)
36. Poyen (2-8)
37. Union Christian (5-5)
38. Quitman (2-8)
39. Palestine-Wheatley (3-6)
40. J.C. Westside (3-7)
41. Hermitage (2-8)
42. Cedar Ridge (1-9)
43. Clarendon (1-9)
44. Decatur (2-8)
45. Western Yell County (2-8)
46. Marvell (1-9)
47. Hartford (1-9)
48. Mountain Pine (0-10)
HOOTENS.COM GAME OF THE WEEK
No. 3 Gurdon at No. 1 Junction City
The last time we saw top-ranked Junction City, the Dragons were alternating starters and second-teamers in a 54-0 blowout of Hermitage on Nov. 1. Junction City hasn't gone 21 days without playing a game during a season in modern history. Junior Randall Holyfield (1,266 passing yards & 20 TDs) has blossomed in his first varsity year to start at quarterback, working behind a young line with sophomore center Matthew Freeman and guard Blake McClelland. Juniors Taylor Mason (6-3, 280), D.J. Brown (5-10, 200) and Marques Singleton (6-0, 250) have emerged at the tackles. Junior Jaqwis Dancy (904 yards; 4.4 speed) returned from a Week 5 ankle injury to run for 108 yards Week 8 vs. Parkers Chapel. Dancy is 100 percent. Junior linebacker Josh Armstrong leads the Dragons with 87 tackles. Junction City won state titles in 2003, '08, '09 and '12. The Dragons have ripped off 23 straight victories.
Gurdon rolls into this contest full of confidence after beating 8-2A member Bearden 40-26 Week 9. Junction City topped Bearden 13-8 Week 3. Gurdon senior QB Austin Kirkpatrick has completed 60 percent of his passes for 1,438 yards and 21 TDs with just five interceptions. Kirkpatrick (411 rushing yards) has not run as much this year, handing off to sophomore Jackie Harvell (726 yards), junior Alunzo Leeper (318 yards) and junior Dewayne Marlow (324 yards). Senior right guard DeAngelo Fields (5-11, 180) and left tackle Kyle Curry (5-10, 170) have played well the past month. Gurdon tries to thwart Junction City's big-play passing game with Leeper (27 tackles, two interceptions) at cornerback and junior Adam Cooper (40 tackles, four INTs) at free safety. Senior DT Devante Charles (6-2, 300) has grown much more productive since limiting his offensive snaps. Charles has 72 tackles for the year. Gurdon has mercy-ruled seven opponents this year.
LAST WEEK
Hootens.com correctly picked 11 of 14 games (79 percent) involving Class 2A teams. Hootens.com has picked 232 of 286 (81 percent) for the season.
WEEK 12 PREDICTIONS (favored team in ALL CAPS followed by point spread)
TOP HALF OF THE BRACKET
Brinkley at DES ARC (35): No. 6 Des Arc, led by senior LB Danerryen Spencer (140 tackles), has only tightened its defense since whipping Brinkley 44-14 Week 8. Des Arc battered Carlisle 20-14 Week 9 and shut out Hazen 8-0 Week 10 to claim its first outright 6-2A title since 2008. Brinkley rallied from a 14-0 deficit last week at Magazine to force overtime when senior athlete Xavier Amos (4.3 speed) ran for a TD and two-point conversion. Brinkley won 20-17.
Strong at DIERKS (14): Salem, after a roller coaster 5-5 regular season, pushed No. 2 Dierks last week, leading 35-34 with 10 minutes to go, but the Outlaws prevailed 57-35. Dierks sophomore RB Trendin McKinney rushed for 215 yards and five TDs, bringing his season total to 1,380 yards and 20 TDs. Senior QB Adam Bradshaw has passed for 1,544 yards and 26 TDs this fall. Senior TE Andrew Sirmon has caught 38 passes for 862 yards (22.6 ypc) and 18 TDs. No. 10 Strong bullied 7-2A third seed Spring Hill 28-6, holding the Bears to 142 yards and two of 11 on third down attempts. A large O line, led by junior OT Devante Lovett (6-5, 285), opened holes for senior Tevion Hicks, who ran 10 times for 104 yards and three TDs. Hicks took direct snaps in a new look for Strong. Lovett, a national recruit at left tackle, capped the scoring as a running back with a 29-yard TD run. Dierks defeated Spring Hill 40-0 three weeks ago.
Hazen at E. POINSETT COUNTY (7): No. 5 EPC won this matchup 40-24 Week 3 when Hazen lost four fumbles in the rain, while EPC committed no turnovers. No. 9 Hazen, which lost to Carlisle and Des Arc late in the regular season, did not falter in the first round of the playoffs, crushing Cutter Morning Star 58-14 after leading 51-7 at halftime. Junior RB Trenton Mosby leads Hazen in rushing (1,100 yards) and tackles (100). EPC's offense kept its torrid pace of six straight games without punting last week in a 48-14 win over Mineral Springs. Junior Trevor McDaniel (1,134 rushing yards) paces an offense that averages 393 yards and 43 ppg. Senior Byron Scales (137 tackles) paces a defense that allows just 213 yards and 15 ppg.
Mount Ida at BEARDEN (21): No. 4 Bearden efficiently scored on six of seven possessions last week in a 46-0 win over Hackett. Junior QB Jamond Young completed six of seven passes for 230 yards, passing for more than 200 yards for the fourth consecutive game. Senior WR Quentin Wilson caught three passes for 130 yards and two TDs. Senior center Jesse Hawkins (6-1, 260) has emerged into a college prospect. Mount Ida counters with a sophomore-dominated team that whipped Murfreesboro 31-6 a week ago. Sophomore QB T.J. Wilson runs the Veer well and senior Landen Abernathy runs hard. Sophomore LB Caleb Jones leads Mount Ida in tackles.
BOTTOM HALF OF BRACKET
Gurdon at JUNCTION CITY (1): See 2A Game of the Week.
ENGLAND (4) at Hector: No. 11 Hector struggled in the red zone last week, failing to score on three trips inside the Parkers Chapel 20-yard line, but the 4-2A champion prevailed 14-13. The Hector defense held Parkers Chapel to 196 yards, led by senior LB Austin Humphrey (10 tackles) and sophomore OLB Colton Foster (nine stops). Hector senior RB Gus Nichols ran for 97 yards and two TDs, bringing his season total to 1,150 yards and 28 TDs. England, trailing McCrory 28-20 in the third overtime, converted a fourth-and-24 pass to junior TE Monte' Toney, who lined up at fullback. Toney ran down the middle of the field, caught the pass after it bounced off his facemask and ran over a McCrory defender to score the TD. England won in four overtimes, 66-64.
RISON (15) at Magnet Cove: Rison brings its smashmouth running game to 5-2A champion Magnet Cove, which ran wild last week in a 63-21 victory over Union Christian. Magnet Cove senior RB Adam Davidson has rushed for 659 yards in the past four weeks, brining his season total to 1,224 yards. No. 8 Rison rushed for 224 yards Week 8 in a 28-20 loss to No. 4 Bearden. It ran 70 times Week 9 for 338 yards in a 30-24 win over No. 10 Strong. The Wildcats rushed 54 times Week 10 for 241 yards in a 41-33 win over Hampton. Senior and leading rusher JoKenzie Broughton ran for more than 200 yards and three TDs last week in a 52-6 thumping of Mountainburg.
Conway Christian at CARLISLE (21): No. 7 Carlisle's defense held Marked Tree's Spread to 211 yards last week. Senior cornerback Jared Kirk made a TD-saving tackle in the first quarter. Senior safety Justice Bryant delivered a big hit on fourth and 3 in the first quarter. All-6-2A senior cornerback Braden Reed deflected three passes on third and fourth downs. Conway Christian senior athlete Chandler Ferrand accounted for 357 yards last week when the Eagles flew past Walnut Ridge 36-28. The game was tied at 20 at halftime. Ferrand has rushed for 1,101 yards, passed for 1,567 yards and caught passes for 536 yards this season.