Class 2A - Week 13 - 2012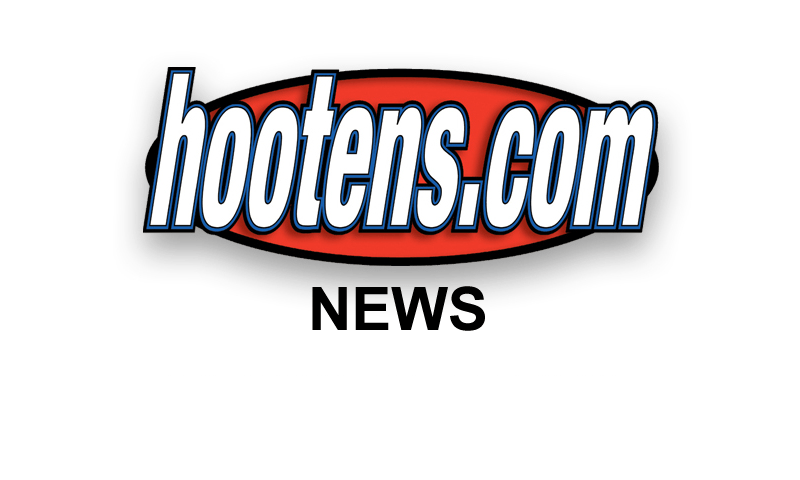 Hootens.com Rankings
Class 2A, Week 13, 2012
Copyright Hooten Publishing, Inc.
1. Junction City (11-1)
2. Bearden (10-2)
3. Salem (11-0)
4. Gurdon (9-2)
5. Carlisle (10-1)
6. Magnet Cove (11-1)
7. Walnut Ridge (9-2)
8. Murfreesboro (8-3)
9. Mineral Springs (8-3)
10. E. Poinsett County (10-2)
11. Strong (6-5)
12. Rison (7-4)
13. Bigelow (9-1)
14. Conway Christian (8-3)
15. Norphlet (6-5)
16. Dierks (8-4)
17. Hazen (9-2)
18. Hackett (9-2)
19. England (7-4)
20. McCrory (6-4)
21. Des Arc (6-5)
22. Mountainburg (8-3)
23. Parkers Chapel (4-5)
24. Foreman (5-6)
25. Mount Ida (6-5)
26. Marked Tree (3-7)
27. Pal.Wheatley (4-6)
28. Augusta (3-7)
29. Cross County (3-6-1)
30. Cutter M Star (4-6)
31. Poyen (3-9)
32. Hector (6-5)
33. J.C. Westside (4-6)
34. Decatur (6-5)
35. Hampton (2-6)
36. Magazine (3-6)
37. Quitman (4-6)
38. Brinkley (3-9)
39. Clarendon (1-9)
40. Spring Hill (1-10)
41. Woodlawn (0-9)
42. Union Christian (2-8)
43. Mountain Pine (0-10)
44. Cedar Ridge (0-10)
45. Hermitage (2-8)
46. Western Yell County (1-9)
47. Marvell (0-10)
48. Hartford (0-10)
49. Lafayette County (0-10)
HOOTENS.COM GAME OF THE WEEK
No. 1 Junction City at No. 3 Salem
Top-ranked Junction City has not lost since Week 1 when it fell at Class 3A Earle 14-7 in a downpour. The Dragons allow just 126 yards and 4.3 points per game, posting seven shutouts in its last eight contests. Senior LBs Hayden Smith (97 stops) and Will Houston (76) pace the Dragons in tackles. Sophomore tackle Tyler Mason (6-3, 285) has collected 66 tackles, including six tackles for loss. Sophomore end Jamario Bell (66 tackles, four sacks) and Robert Armstrong have played well. Junction City's 22 interceptions are the second most in school history. Senior QB Shaq Hunter has passed for 1,198 yards and 21 TDs with just four interceptions, while sophomore Jaqwis Dancy has rushed for a team-high 1.367 yards and 14 TDs. Salem counters with an offense that averages 443 yards and 38.5 yards per game, triggered by junior QB Dillon Turner (1,192 passing yards and 15 TDs). Junior J.J. Gray (1,098 rushing yards) averages 6.6 yards per carry. An aggressive defensive front features junior NG Augustus Freeman (33 tackles) an senior DT Hunter Medling (55 tackles). Salem allowed 200 yards last week to Bigelow, including less than 50 in the second half. Three-time all-league LB David Tarpley (61 tackles) will not play after being ejected from last week's 46-13 win over Bigelow. See highlights of Salem's win over Bigelow last week on hootens.com homepage.

LAST WEEK
Hootens.com correctly picked 7 of 8 games (88 percent) involving Class 2A teams. Hootens.com has picked 258 of 303 Class 2A games (85 percent) this season.
WEEK 13 PLAYOFF PREDICTIONS (Favored team in ALL CAPS followed by point spread)
TOP HALF OF THE BRACKET
BEARDEN (5) at Magnet Cove: Bearden beat Magnet Cove 30-12 in the 1997 quarterfinals. Takia Parham (6-3, 295) was Bearden's stopper on the defensive front in 1997. His son is current sophomore receiver Clint Parham (two TD receptions last week), and senior NG Darwin Parham (5-10, 190) is related. Darwin Parham leads the down linemen with more than 80 stops, including 11 last week in an 18-14 win over Gurdon. Bearden senior linebacker B.J. Ross has almost 100 tackles, including 15 against Gurdon. Bearden sophomore QB Jamond Young, who has alternated with junior Javeaz Sledge (foot), led Bearden on two second-half scoring drives last week. On the game-winning drive, Young executed like a veteran by running for first downs twice and completing three passes, including a 6-yard TD with a minute to go. See highlights of Bearden's win at Gurdon on hootens.com homepage. Magnet Cove has won 11 straight since a 32-13 opening loss at Parkers Chapel. Magnet Cove crushed Conway Christian 54-29 last week in a rematch of a regular season game that Magnet Cove won 42-39. Magnet Cove senior WR/CB Austin Stringfellow intercepted four passes last week, which led to three Panther TDs. Stringfellow has intercepted 13 passes this fall for a fundamentally sound defense that has held nine opponents to 14 points or less.
Mineral Springs at CARLISLE (2): Mineral Springs crushed Poyen 48-8 last week, but senior RB Rashad Williams was ejected and will not play this week. Carlisle knocked East Poinsett County out of the playoffs for the third year in a row last week, winning at Lepanto 37-26. Mineral Springs at Carlisle will feature a head-to-head matchup of Sonic Super Team linemen: Mineral Springs senior DT Derrick Muldrow (6-2, 315) vs. Carlisle senior OT Clayton Fields (6-2, 285). Muldrow, who lived in the Poyen backfield last week, has recorded 126 tackles, 33 TFL and seven sacks. Fields routinely grades well at tackle, one of the better offensive linemen during Coach Scott Waymire's seven seasons at Carlisle. Field and a strong O line paved the way for multiple big plays last week at EPC, including a pass play on third-and-long from senior QB Chris Hart to junior Austin Reed that set up a short TD. Junior RB Deron Ricks (6-0, 225) has rushed for more 1,200 yards this season. Carlisle finished as state runner-up to Strong a year ago. Common opponent this year: Carlisle defeated England 30-14 three weeks ago; Mineral Springs defeated England 54-6 two weeks ago. See highlights of Mineral Springs win over Poyen last week on hootens.com homepage.

BOTTOM HALF OF THE BRACKET
JUNCTION CITY (6) at Salem: See Game of the Week. See highlights of Salem's win over Bigelow last week on hootens.com homepage.
WALNUT RIDGE (2) at Murfreesboro: No. 7 Walnut Ridge, with 13 seniors, continued its mastery of the 8-2A last week by whipping Strong 32-16. Walnut Ridge knocked off Rison 62-40 in the first round. Athletic and gritty senior QB Zach Crisler has completed 58 percent of his passes this year for more than 1,500 yards. Senior WR Hunter Flippo leads the Bobcats with more than 500 receiving yards. Senior LB Rowdy Ditto paces Walnut Ridge with more than 80 tackles, while senior All-3-2A playmaker Eric Wilcoxson executes flawlessly. Murfreesboro counters with a bend-but-don't-break defense paced by senior linebacker Kyle Tuberville and freshman LB Daniel Robinson. The Rattlers have not lost a turnover the past two weeks after intercepting seven passes Week 10 at Dierks. Senior QB Peter Saygnaphay (SAY-uh-pie) has completed 55 percent of his passes for 1,707 yards and 23 TDs with four interceptions. He has rushed 222 times for 1,801 yards (8 ypc) and 19 TDs.