Hogs: little big man Richardson releases 'fanatical energy'; tackling Dak; notes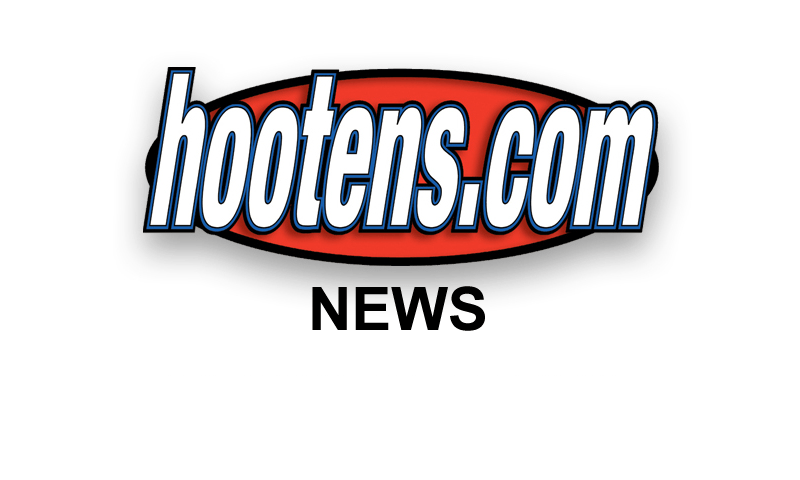 | | |
| --- | --- |
| | |
| | Soph DB KEVIN RICHARDSON |
FAYETTEVILLE - Nobody on Arkansas' defense plays bigger than its smallest member.

At 6-0, 175, and that's up about 20 pounds from his walk-on weight out of Jacksonville, third-year sophomore nickel back Kevin Richardson not only is Arkansas' smallest defensive man but was the only defensive man Arkansas coach Bret Bielema cited two weeks ago when Arkansas outlasted Ole Miss, 53-52 in overtime. Bielema cited Richardson, with a game-leading 10 tackles, as Arkansas' Defensive MVP and Special Teams MVP for that epic in Oxford.

"Kevin Richardson is a kid who has been unbelievable since coming here as a walk-on," Bielema said. "He has earned a starting role (and a scholarship awarded last August) and is one of our steadiest performers and one of our best disciplined athletes on the team as far as film study. What you see in practice is what you get. He had six tackles on special teams, five of which were inside the 20-yard line."

Richardson played a lot against Spread formation Ole Miss.

He wasn't used as much, with nickel often subbed for a strongside linebacker, in last week's 31-14 victory over power offense LSU in Baton Rouge, La.


Still, he caught his coaches' attention.

"He made a play the other night where he was on the opposite flat," defensive backfield coach Clay Jennings said after Wednesday's practice. "He went from the boundary hook, and he made a play in the strong flat. What Kevin brings is energy. Fanatical energy."

Energy the Razorbacks (6-4, 4-2) will need at 6 p.m. Saturday when they play host to Mississippi State (7-3, 3-3) at Reynolds Razorback Stadium. Richardson will get his nickel's worth against MSU's Spread triggered by powerful preseason All-SEC run-pass quarterback Dak Prescott (6-2, 230).

TAKES TWO TO IMPERSONATE
Prescott is such a dual presence it takes two scout-team QBs to impersonate him, Richardson said.

"We have put Austin Cantrell (6-4, 250 redshirting freshman tight end) at quarterback to try to play the role of Prescott when he does run the ball," Richardson said. "And then we have Ricky Towns (the redshirting freshman quarterback transferred from the University of Southern California) back there throwing the ball like Prescott when they throw the ball."

BIGGER AND BETTER
Arkansas has been hurt by dual-threat run-pass QBs this season, but held big, powerful Tennessee QB Joshua Dobbs to 16 yards on seven carries.

"We have to attack him because he is bigger than the Tennessee quarterback and he's better," Arkansas junior defensive end Deatrich Wise said. "We have to affect him running and throwing for us to have a good day."

ARMED AND DANGEROUS
Bielema says Prescott's sheer power on the run sets him apart as does his vastly improved passing.

"He can throw throw the football effectively, and I don't know if I would have said that as much last year," Bielema said. "He is throwing the ball for unprecedented yardage, and the ability he has to run the football is very, very good. It is very difficult to defense."

WORD FROM THE WISE
Alabama, which has stopped every team except Ole Miss, sacked Prescott nine times, bludgeoning the Bulldogs 31-6 last week.

Expect a competitor like Prescott to shake that off, the Hogs say, though Wise notes nobody in mind or body completely flushes that memory within a week.

"I know it's in the back of his mind, and I know it's in the back of his O-linemen's mind," Wise said. "So if we can go have our way with their O-line, good things will happen."

Certainly Wise, Bielema's Defensive MVP post-LSU, made good things happen for Arkansas in Baton Rouge. Of his six tackles against LSU, Wise recorded 2.5 sacks of QB Brandon Harris, officially hurried him into one incompletion and broke up two other passes.

BEANUM'S IMPACT
Officially, Arkansas third-year sophomore defensive end Tevin Beanum of Forrest City had no stats against LSU, yet significantly impacted the game, Arkansas defensive coordinator Robb Smith said.

"He was disruptive," Smith said. "I don't know whether he got credited with it or not, but he certainly got his hands on a football that ended up bouncing around a few times. Tevin's becoming a very disruptive guy for us."

The Razorbacks finished Thursday with a closed practice.




"