Recruiting: Class 7A No. 3 North LR could send 15-plus players to the next level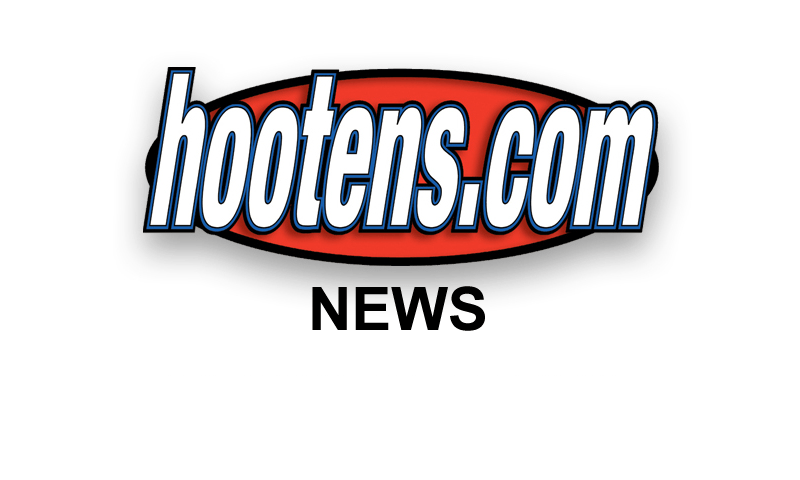 Fifteen North Little Rock Charging Wildcats, most in the state, signed college scholarships after last season.
NLR WR K.J. HILL
Jaison Sterling/NLR Times

That could happen again in February. The Class 7A North Little Rock program relies on a volunteer to help produce videos, post them online and ship to colleges across the nation.

"It's the most amazing thing," North Little Rock coach Brad Bolding says. "Our guy has a data base for each college and coach. He can look on (recruiting website) HUDL and tell how many times each college has looked at a player, and what coach looked at the video. It helps us get a feel for who a particular college may be interested in."

Senior safety Tyler Phillips (6-2, 210) is the poster boy for North Little Rock's advanced recruiting techniques. Phillips (4.3 speed) won the NIKE SPARQ Combine in Dallas in the spring, earning a spot at the national NIKE Combine in Eugene, Ore., in the summer. While at Oregon, he caught the attention of Ducks assistant coach Erik Chinander. The Ducks downloaded multiple Phillips highlight reels from HUDL. "I've spent a lot of time on the phone with Oregon coaches the past month," Bolding says. "I think they are close to offering."

Phillips attended Air Force's football camp in June and received an offer on July 10. Phillips also has an offer from Campbell. Phillips visited Vanderbilt two weeks ago, and Bolding believes he'll get an offer from the Commodores.

North Little Rock's headline recruit, senior receiver K.J. Hill (6-1, 192), received an invitation to the prestigious U.S. Army All-American game earlier this month. Hill (4.32 speed) has 40 catches for 786 yards and nine TDs this fall. He's carried 41 times for 350 yards and seven TDs and averages 42 yards per kickoff return.

Hill's heroics helped North LR overcome a sluggish start (trailed by seven points at halftime) Week 10 and down Little Rock Central for the 7A East conference title. Hill caught seven passes for 216 yards and two TDs, ran nine times for 45 yards and a score and tallied 118 yards on three kickoff returns, including a 68-yarder for a TD in the first half.

Hill committed to Arkansas in late August, but he'll visit Alabama, Ohio State and Oklahoma State in January.

"I try to stay out of recruiting as much as possible," Bolding says. "I leave that to the kid and the parents. I can see his desire to take visits, though. You only get to do this process once in your life, so you want to take advantage of it."
NLR RB D.J. BROWN
Jaison Sterling/NLR Times
Senior running back D.J. Brown (5-9, 195) transferred from Little Rock Catholic in March and committed to Northern Illinois on June 13. Brown has 122 carries for 960 yards (7.9 yards per carry) and 16 TDs this fall. He has caught 20 passes for 276 yards (13.8 yards per catch) and five scores. Brown, who averages 22 yards per kickoff return and 19 yards per punt return, also scored by stripping the ball in kickoff coverage and returning it for a TD.

Brown has rushed for 2,690 yards over the past three years, has 1,380 yards receiving and averages 34.3 yards
per kickoff return.

"D.J. has proven he's versatile," Bolding says. "He can run, catch, return kicks and play special teams."

Senior offensive tackle Austin Blair (6-4, 290) committed to play at Louisiana-Monroe next season. Blair paces North Little Rock linemen in every blocking category this fall. "He's what you look for in a left tackle," the coach says. "Great size, strength (315-pound bench press) and quick feet."

Senior Sandy Burks (5-11, 185) scored 101 points last season, third most by a kicker in state history, and he's on pace to eclipse the mark this season. Burks (4.5 GPA, 34 ACT) won the Arkansas Air Guard Scholar Athlete of the Week earlier in the season. "He's a definite Division I kicker, especially on field goals and extra-points," Bolding says. "He's a soccer player, so with a little time in the weight room his kickoffs will reach the end zone." Burks reports no offers, but schools continue inquiring about him, the coach says.

Senior linebacker Justice Austin (6-1, 245) has Division I opportunities, but he'll play next season at Butler (Kan.) Community College. Austin hopes to follow the route of former Charging Wildcat linebacker Martrell Spaight, who attended Butler, landed a scholarship at the University of Arkansas last season, and leads the Razorbacks in tackles this fall.

Bolding expects at least 10 players to receive Division II offers in the next three months.

North Little Rick (9-1), ranked third in 7A by hootens.com, captured the 7A East title this fall, mashing league opponents by five TDs a week. The Charging Wildcats have advanced to the playoff semifinals four of the past five seasons, losing three heartbreakers, including a double overtime one-point setback last winter at Cabot.

The talented Wildcats are poised for another long playoff run in 2014. After a first-round bye, they play host to Fort Smith Northside this week for a chance to break the semifinal curse. "I think we are peaking at the right time," Bolding says. "We've had really good teams the past five years, just haven't caught the breaks in the semifinals."





"