Recruiting: QB Liddell headlines talented, unified team at 11-0 Dollarway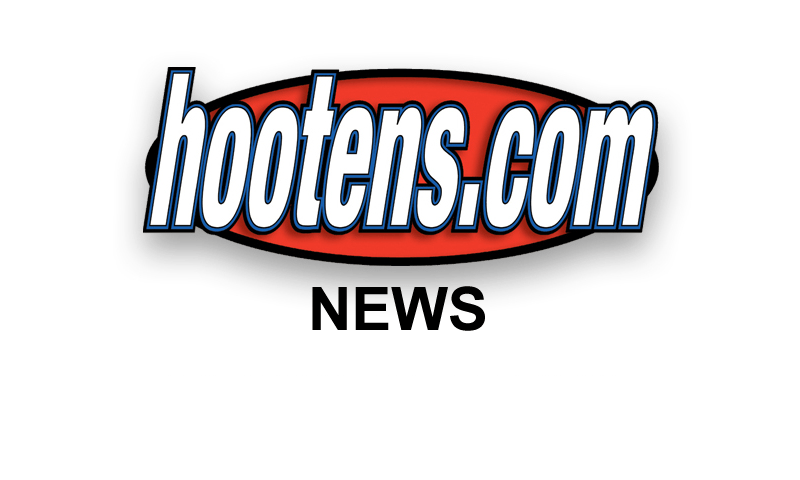 PINE BLUFF - Overconfidence shot down Dollarway in the second round of the 2012 playoffs. Coach Cortez Lee vows that cocksureness won't derail the Cardinals this year.
The Cardinals finished last year with a 10-2 record, losing at eventual state semifinalist Highland 34-24 in the second round. They trailed 27-6 at halftime and turned the ball over seven times.
"We are taking it one game at a time," Lee says. "We aren't looking ahead. That cost us last year, and the kids know it. Last year, we were talented. But this year we are more together."
Lee guided the Cardinals (11-0) to the 2-4A title this season, thumping league rivals and current playoff participants Newport and Lonoke by a combined 94-19 in midseason. The Cardinals play host to Ashdown this week in second round.
Dollarway sr QB Joshua Liddell
has accounted for 2,189 yds
and 29 TDs this season.
A bevy of potential college recruits fuel the Cardinals' dominance. They average almost 400 yards rushing per game while outscoring opponents an average of 42-9 weekly.

Senior quarterback Joshua Liddell (6-2, 195) committed to Arkansas State in late July. One of the state's top athletes (runs 400 meters in 51.3 seconds), Liddell intercepted 11 passes as a sophomore free safety. He switched to running back last season, rushing for 1,130 yards and 12 touchdowns.

Lee moved the unselfish Liddell to QB in the summer. Liddell has rushed for 1,130 yards and 15 TDs while passing for 1,059 yards and 14 scores. He lines up at free safety "when we need a play," Lee says. "The coaches at ASU love his versatility, size and speed. I think he's a great person to go along with his skill set. Each year, he's done what we ask him to do at a high level."

Liddell ran six times for 108 yards and a TD in last week's 47-21 playoff victory over Jonesboro Westside. Liddell threw a pair of TDs and ran for another Week 8 in a 19-point win over Stuttgart, then threw a TD pass and sprinted 56 yards for a score in the first quarter Week 10 of a 48-7 win over Heber Springs.

Liddell's early commitment to Arkansas State benefits other Dollarway players. Red Wolf coaches recently discovered senior offensive/defensive tackle Nicholas Woodfork (6-0, 265) and senior receiver/cornerback Kabion Ento (6-3, 175) while studying film of Liddell.

Woodfork owns scholarship offers from University of Arkansas-Pine Bluff and Henderson State, while Southern Arkansas, South Alabama and ASU have started recruiting him. The two-way, three-year starter bench presses 345 pounds "and is strong at the point of impact," Lee says. "He's also very mobile and moves well for his size." Woodfork has collected 89 tackles and 10 sacks this fall.

ASU and Arkansas want to see Ento's progression in the classroom before extending a scholarship offer. Arkansas Tech and Henderson State are recruiting him.

"He's the best cornerback, probably the best secondary player, in the state," Lee says. "He can lock up one-on-one, and you aren't getting open." Ento intercepted seven passes this fall, returning two for TDs. Of his 26 receptions, 10 resulted in TDs. The athletic Ento vertical jumps 42 inches, triple jumps more than 42 feet and finished fifth in the Meet of Champs last spring with a 6-foot high jump. "Intangibles make him great," Lee says. "He's rangy and has great football instincts."

His twin, Kamaree Ento (6-4, 210), also started getting recruited by Arkansas State. Kamaree Ento racked up 54 tackles and seven sacks at defensive end. He has offers from UAPB and Henderson State.

Senior linebacker Deandre Payton (5-9, 180) "is undersized, but hits hard," Lee says. The aggressive four-year starter has more than 100 tackles this fall and almost 400 in his career. UAPB offered him a scholarship and Arkansas Tech and Ouachita Baptist University are evaluating him.

Dollarway won't run out of talent next season. Junior Keyshawn Williams (5-9, 165) could emerge as one of the more recruited players in the state. Williams' dad, Kevin Williams, succeeded Lee as Dollarway's QB in 1992 and led the Cardinals to consecutive state titles in 1992-1993 (Dollarway's last state championship). Kevin Williams played college football at the University of Arkansas and UAPB. His son may earn the same type of scholarship offers.

Keyshawn Williams (4.4 speed) rushed for 1,220 yards and 12 TDS this fall after gaining almost 700 yards and eight scores last fall as a backup. ASU, Memphis, Missouri "and all the local colleges want him," Lee says. "He's a speed guy with great balance. He comes from a family with great knowledge of football."

Junior linebacker Chaderious Avery (5-11, 205) should pop on recruiting radars this spring "when his film gets out," Lee says. "He's aggressive and a ferocious hitter." Avery racked up a team-high 121 tackles this fall and plays blocking fullback when needed. "He loves contact."

Despite immense talent, Lee believes leadership separates the 2013 Cardinals from other Dollarway squads. "We've got to take care of business on the field. The recruiting will take care of itself," the coach says.




"