Hogs dump MSU 44-17, set up anticipated showdown at No. 1 LSU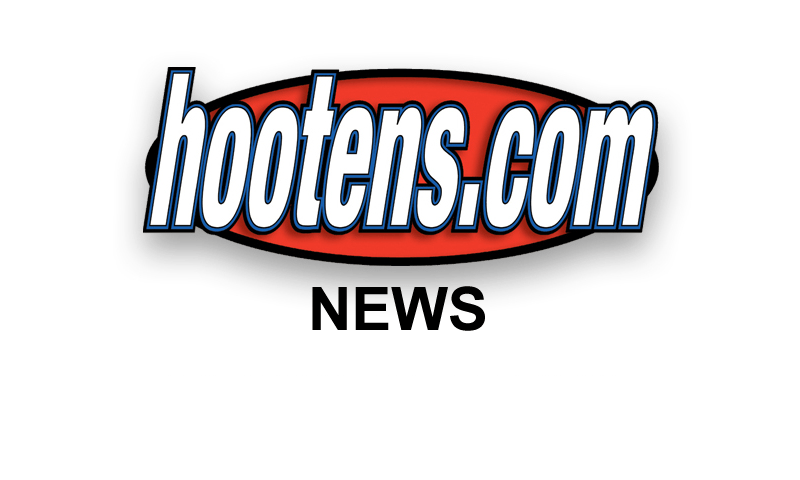 LITTLE ROCK - Usually even more stubborn against Arkansas than their Bulldogs persona, Mississippi State's Bulldogs succumbed quietly Saturday to Tyler Wilson's record-setting accuracy and Arkansas' defense.
BCS No. 6 and climbing Razorbacks routed Mississippi State 44-17 before 55,761 at War Memorial Stadium most of whom relish their Razorbacks (10-1, 6-1) advancing into Friday's 1:30 p.m. showdown with national No. 1 LSU in Baton Rouge, La.
Wilson broke Joe Ferguson's
record of completions in a
game with 32 vs. MSU.
LSU's Tigers (11-0) ripped Ole Miss 52-3 Saturday night. Mississippi State, requiring a season-ending victory next Saturday against Ole Miss to be bowl eligible, dropped to 5-6, 1-6 in the SEC West.
Fourth-year junior quarterback Wilson kept Arkansas on course for a bid at tying for the SEC Championship and more Saturday, completing a school record 32 passes (Joe Ferguson had the old mark of 31 in a 1971 loss to Texas A&M here) for 365 yards and three touchdowns.
Wilson threw to nine different receivers, including eight completions each to tight end Chris Gragg, 119 yards and a touchdown and wideout Jarius Wright, eight catches for 96 yards.
Meanwhile Arkansas' ground game, led by Dennis Johnson's 98 yards on 14 carries, netted 166 yards for a combined 539 yards total offense, while Arkansas' defense served up three and outs like scrambled eggs at a diner and pitched a second-half shutout until MSU backup quarterback Dylan Favre threw a TD pass on the reserves with 15 seconds left in the rout.
Arkansas outscored the Bulldogs 30-7 from 2:04 left in the first half until the game's end.
"We came out and executed in all three phases," Arkansas coach Bobby Petrino said. "I was really happy with the way we played defense - fast and physical. One time we had six three-and out which gave us great field position and allowed our offense to be on the field (35:21 of the game's 60 minutes). We had some good long drives and used up the clock and controlled the line of scrimmage I am happy with our performance."
Now it's time for the nation's biggest game the day after Thanksgiving. "It's going to be fun to have preparation for our nice, big game on Friday," Petrino said.
Meanwhile, Mississippi State coach Dan Mullen just wanted to wipe the egg off the Bulldogs before their Egg Bowl against Ole Miss. Bulldogs quarterbacks Tyler Russell and Dylan Favre just 15 of 31 for 127 yards and were sacked three times. The MSU rushing game netted but 84 yards.
"That's probably as collectively bad as we've played since I've been the head coach," the Bulldogs' third-year head coach said. "That falls on my shoulders."
It fell on Mullen's men like a ton of bricks once Wilson atoned for his lone mistake, a fumble, allowing the Bulldogs to hang in until Arkansas scored 10 in the first-half's final 2:04 to lead 24-10 at intermission.
Wilson opened the game taking the Hogs 66 yards in six plays and completing a 20-yard touchdown pass to junior receiver to Cobi Hamilton, now with six touchdowns in six career games at Little Rock.
Punter Baker Swedenburg, the Bulldogs' best weapon all day, punted Arkansas back to its two, to force a punt eventually preceding kicker Derek DePasquale's 35-yard field goal.
Wilson responded marching the Hogs 68 yards in seven plays on his passes to Wright and Johnson's running before blocking back Kiero Small tallied a 1-yard TD on they JC transfer's first-ever Razorbacks carry.
By then all over powerful MSU running back Vick Ballard, a 150-yard rusher when Arkansas outlasted the Bulldogs in double overtime last year at Starkville but creamed defensive end Tank Wright and safety Eric Bennett, for a 4-yard loss on fourth and one from the MSU 29.
Arkansas looked ripe to up 21-3 or at least 17-3 but Wilson, trying to make a big play on third and goal, got sacked by cornerback Jonathan Banks and fumbled to defensive tackle Fletcher Cox who returned it to the Arkansas 28 and shortly thereafter blocked Zach Hocker's field goal attempt after Favre ran a 5-yard touchdown to close down, 14-10.
Of course, Wilson kicked himself.
"I thought I had a little time, Wilson said of Banks' corner blitz, "but I guess everybody in the stadium knew he was a little closer to me than I did. Because I heard them kind of yelling. You have got to take care of the ball in that situation."
Wilson and Hocker certainly had the last laugh.
Wilson threw a 43-yard TD pass to Joe Adams at 2:04, and Hocker kicked a 44-yard field goal with five seconds left in the half Wilson driving the Hogs from their 35 to the MSU 27 from 1:14 to :05 including 29 and 30-yard passes to Adams and Gragg.
Hocker kicked two more field goals in the second half and Wilson threw a 2-yard TD to Gragg in the fourth-year junior's first 100-yards reception game while Wilson displaced Ferguson in the record book.
"He's one of the greats," Wilson said of Ferguson, a 17-year NFL quarterback and former Razorbacks quarterbacks coach. "I was out there throwing completions tonight and someone told me I when I was taken out of the game that I had broken the record. It ought to be amongst those guys. Obviously I am glad that happened and glad we got a win."
It was a big day for Warren, Arkansas, with Gragg, Wright and senior receiver Greg Childs, three catches for 32 yards on the same scoring drive. "It's just fun when you go out and see Jarius and Greg out there and they see me out there catching balls and making plays," Gragg said. "It's just fun. It feels like back when we were young in the backyard."
Now the playground moves to Baton Rouge with the whole country watching.
"Yeah, it's going to be a big stage," Gragg said. "They're the number one team in the nation and we're going down there trying to take it. So I know it's going to be a battle."
"