Hogs: Bielema lauds Doak Walker semifinalist Collins, QB Allen, O line; more notes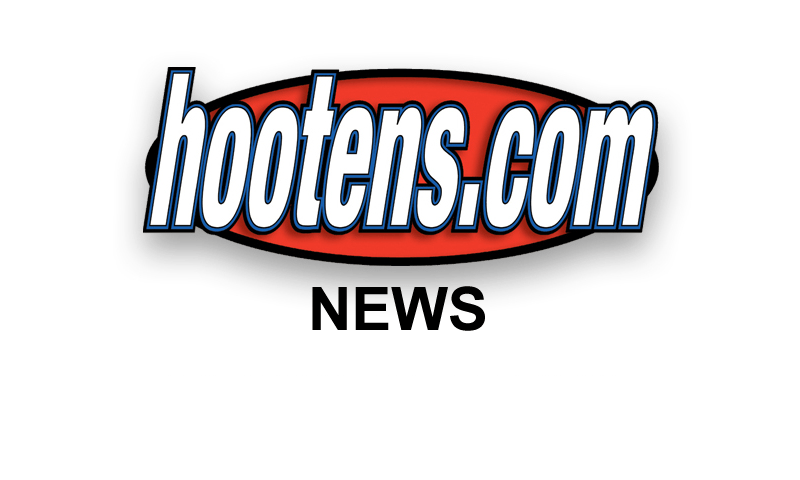 | | |
| --- | --- |
| | |
| | Jr RB ALEX COLLINS |
FAYETTEVILLE - Arkansas junior Alex Collins has rushed into Doak Walker Award semifinalist contention after topping 100 yards eight times for the 6-4 Razorbacks.

The annual Doak Walker Award goes to the nation's outstanding running back. Former Razorback All-American Darren McFadden won in 2006 and 2007.

Collins rushed for 1,100 yards as a freshman in 2013 and 1,026 yards as a sophomore in 2014 for Coach Bret Bielema's Razorbacks. He has achieved a career-high 1,209 yards (6 yards per carry) and 14 touchdowns this season.


Arkansas (6-4, 4-2) plays host to Mississippi State (7-3, 3-3) at 6 p.m. Saturday on ESPN at Reynolds Razorbacks Stadium. The Razorbacks play host to Missouri at 1:30 p.m. on Nov. 27 on CBS.

The past two years Collins averaged 5.4 yards on 194 and 204 carries, splitting time with senior Jonathan Williams, who missed this season after breaking his foot during an August scrimmage.

"Obviously when J-Will got hurt he (Collins) stepped into a big role right away and has been able to develop," Bielema said Wednesday.
Though an immediate hit as the SEC Freshman of the Year in 2013, Collins has patiently improved.

"He's a much more patient runner, which has allowed him to make a lot more yards than he did a year ago," Bielema said. "We thought maybe last year he left 100 to 300 yards on the field because of patience and reading blocks the way you need to. It's been fun to see him develop this year."

Bielema said Collins wouoldn't net the yardage without big-time blocking by he offensive line, but the coach said Collins began developing into his current starring role last spring.

"My hat goes off to Alex," Bielema said. "He began to win this award last spring the way he began to take care of his body and things during the course of the spring and the summer and the fall and the soft tissue recovery."

Collins, wide receivers Drew Morgan, Dominique Reed and Jared Cornelius, Mackey Award candidate tight end Hunter Henry, junior tight end Jeremy Sprinkle and the huge offensive line up for the Joe Moore Award all developed to aid the offense.

STARTS WITH B.A.
But the offensive improvement this fall all starts with senior quarterback Brandon Allen, Bielema said.

"Without a doubt, I think quarterback play," Bielema said. "I think B.A has really taken his game, which has been very good, to another level. The segue into tha - the people around him. Add Dan Enos, our offensive coordinator, a play-caller who knows not only B.A. but the players around him. He does a great job week in and week out of scheming to allow our guys to do what they do well."

NO MORE SIDEWAYS
It has helped considerably after the season's second game, the 16-12 upset loss to Toledo when Collins was held to 54 yards rushing, that offensive line coach Sam Pittman adjusted his line to the movement Toledo and UTEP employed to hinder Arkansas' rushing game.

"Everything we were doing was sideways and actually we didn't have a great way to get the ball outside," Pittman said. "Everybody was jamming on the inside. Everybody. We went, two things, we went to try to get the ball outside, which we've done a good job of doing that. Second thing is we wanted to get vertical on our second step. We were stepping sideways. We were catching everything instead of knocking a hole in the defense. We went to work immediately on that and it seemed to help us out."

EYES ON PRESCOTT
Secondary coach Clay Jennings was asked Wednesday about the run-pass pressure Mississippi State QB Dak Prescott puts on a defensive backfield.

"You have a quarterback the caliber of Dak that can spread the ball around and does a great job looking off safeties. We have to do a great job making sure our eyes are in the right spot," Jennings said.

The right spot means allowing the front seven to contain when Prescott initially scrambles.

"If he starts scrambling we have to make sure we are in coverage first," Jennings said. "And if we have to tackle him we have to make sure we bring him to the ground.

A SEC/BIG TEN CHALLENGE?
A SEC teleconference question to Bielema about should the FBS (the Football Bowl Subdivision, college football's highest division, continue scheduling FCS (the Football Championship Subdivision) the next division below, elicited a response straight out of basketball.

"Here's a fun one to think about," Bielema said. "I think there are 14 teams in the Big Ten and 14 in the SEC. Kind of like the basketball challenge, have a Big Ten and SEC Challenge. Let people rank them out of season, and the best and the best play each other and maybe the lower ones play each other every year.

"That would be kind of a fun one. People would get into that now. I have been in both leagues. If you just could reserve that, that might eliminate the need for an FCS game. Maybe schedule three other (non-conference) opponents that are FBS and go."




"