Hogs face challenge in Miss. St. team that appears better than its 4-6 record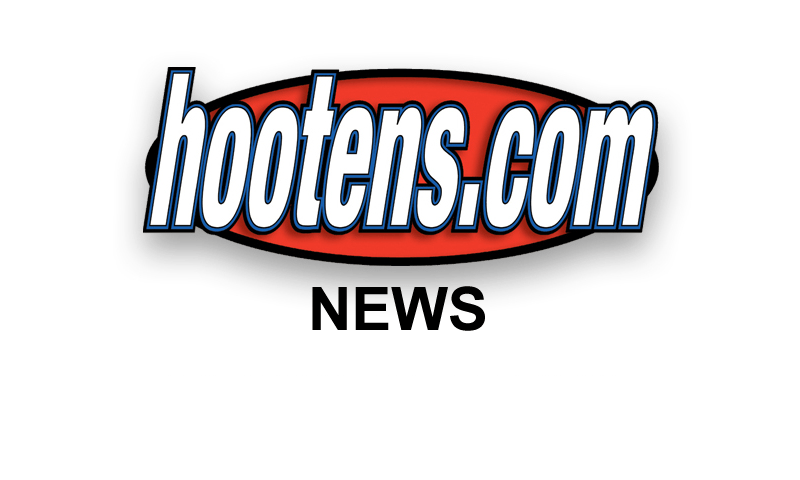 FAYETTEVILLE - While Arkansas' struggling Razorbacks rested during their second open date weekend, Mississippi State's struggling Bulldogs put up an epic struggle against No. 1 Alabama.
| | |
| --- | --- |
| | |
| | Hog HC Bret Bielema |
Arkansas (3-7, 0-6 in the SEC West) and Mississippi State (4-6, 1-5) meet at 11:20 a.m. Saturday on SEC-TV in Arkansas' final home game for 2013 at War Memorial Stadium in Little Rock.

Arkansas concludes its season Nov. 29 on CBS at LSU.

Coach Dan Mullen's Bulldogs presumably arrive with some confidence, losing to Alabama by only 20-7 in Starkville, Miss. Alabama drubbed Arkansas 52-0 last year in Fayetteville and by the same score this year in Tuscaloosa, Ala.

"Mississippi State is a good football team that played very, very well on Saturday night," Arkansas coach Bret Bielema said at his weekly Monday press conference. "Mississippi State has gotten some bad breaks but by the same account has done some really good things."

Alabama rarely turns the ball over, but the Bulldogs pried three. They intercepted two passes from two-time national champion Alabama quarterback AJ McCarron and recovered a fumble from star running back T.J. Yeldon.

"I saw a Mississippi State defense that knew they were playing a very good Alabama offense," Bielema said of seeing the Alabama vs. Mississippi State game on TV. "When they had that first pick, you could just see it give life to that other side. That's what you need. You need something to bring you over the hump. Let's hope they don't continue to find their way this weekend."

Mississippi State quarterback Dak Prescott, injured Nov. 9 while rushing 154 yards in the 51-41 loss at Texas A&M, didn't play against Alabama. Senior Tyler Russell, the incumbent Prescott beat out this season, completed 15 of 24 for 144 yards. Mullen also used freshman QB Damian Williams against Alabama.

Any of the three could be effective behind the Bulldogs' offensive line, Bielema said, pulling up an old saying from Jim Chaney, Arkansas' offensive coordinator.

"One of the great quotes I always hear Coach Chaney say is he doesn't see any fleas," Bielema said. "I would say that is quite the case with their offensive line. They are just solid players from left to right, play very, very aggressive. They protect their passer. They execute the run game. They play extremely hard. I am tremendously impressed with their offensive line."

BUCHANAN DEPARTING
Not cracking the depth chart in 2013 after redshirting as a freshman in 2012, cornerback Ray Buchanan Jr. of Suwanee, Ga., has been granted his requested release to transfer at semester, Bielema said Monday.

"I've released him to a number of schools," Bielema said. "Some other guys are in the works. I've just got to get a list on them. Those guys are going to leave our program."

Bielema said there are various reasons players transfer, and that all parties benefit from making the transfer easier than more difficult.


"When you have a transfer, it's a potentially negative situation," Bielema said, "I learned a long time ago in life, if you can avoid a negative and turn it into a positive, you're going to be a much better person for it working with kids so that they get the best possible transfer."

PLANS VS. MISS. STATE
After practicing Tuesday through Thursday last week and then getting Friday and Saturday to themselves, the Razorbacks waged an apparently more physical than customary Sunday night closed practice and resume drills today after Monday's NCAA mandated off day.

"They came in yesterday and we got a nice jump on Mississippi State," Bielema said Monday. "Being our last home game going to Little Rock, we have a lot of players from this state that this means a lot to them, especially the ordeal they have been through the last couple of years. It's a team that I think has improved over the last several games. They have been beginning to buy into what we are doing more and more and hopefully that is going to come through in a big way on Saturday."

WILL HAS A WAY
Practicing in full pads last week for the first time since breaking his arm during the Oct. 5 loss at Florida, sophomore cornerback Will Hines will play against Mississippi State, Bielema said.

"I don't know if he will start but he definitely will play," Bielema said. "He has looked really, really good through the two practices last week on Wednesday and Thursday. He was cleared 100 percent and last night as well. Good to have him back with us and moving full speed ahead."




"