Class 6A - Week 12 - 2013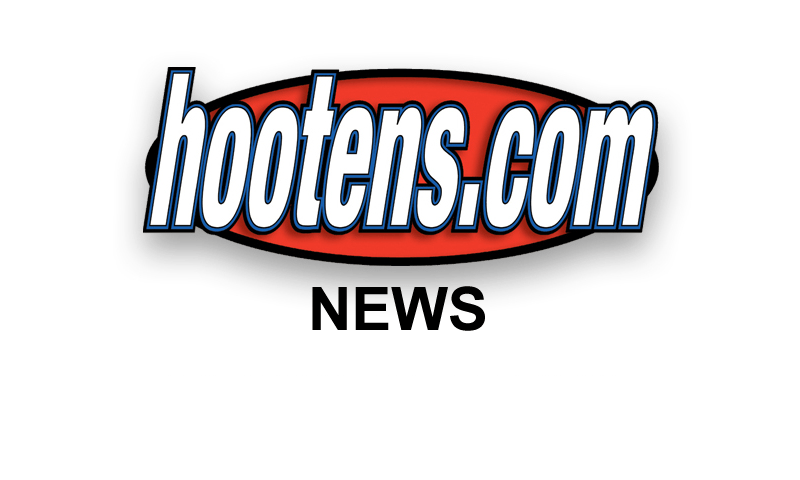 Hootens.com Rankings
Class 6A, Week 12, 2013
Copyright Hooten Publishing, Inc.
1. Greenwood (11-0)
2. El Dorado (6-5)
3. Jonesboro (7-4)
4. Lake Hamilton (8-3)
5. Pine Bluff (7-3-1)
6. Benton (6-5)
7. Russellville (5-6)
8. Siloam Springs (3-7-1)
9. Searcy (4-7)
10. LR Parkview (3-8)
11. Texarkana (4-6)
12. Marion (2-9)
13. Mountain Home (0-11)
14. Sheridan (2-9)
15. LR Fair (1-10)
16. LR Hall (0-10)
HOOTENS.COM GAME OF THE WEEK
No. 4 Lake Hamilton at No. 3 Jonesboro
Lake Hamilton beat Marion 45-14 last week behind senior running back Chris Eastburn and junior RB/safety Josh Nazario. Eastburn rushed for three touchdowns, while Nazario ran six times for 99 yards and two TDs filling in for senior RB Hunter Lipton (knee). Nazario also set up two scores by intercepting a pass and recovering a fumble. Senior quarterback Nathan Sawrie passed for 125 yards and two TDs. Lake Hamilton's only loss in 6A play this year came five weeks ago against El Dorado 44-34. El Dorado returned an interception for a TD and kicked a field goal after recovering a muffed punt to build a 38-16 lead late in the third quarter. The Wolves cut the lead to 38-34 late in the fourth quarter before giving up an 82-yard TD on a play-action pass. Senior Trevor Mittelstadt paces the Wolves in receiving for the second straight season.
Jonesboro's four losses this year came against Class 7A opponents Conway, West Memphis, North Little Rock and Cabot. The Hurricane have shut out its past three 6A opponents, including a 56-0 rout of Marion two weeks ago. Sophomore RB Denzel Mitchell (1,285 yards and nine TDs) should return after missing the past two weeks with a high ankle sprain. Sophomore RB Ke'dren Brunson returned a punt 82 yards for a TD in last week's 42-0 win over Sheridan. Brunson missed the first 10 games after breaking his femur in practice. Senior QB Reed Wingo has completed 137 of 227 passes (60 percent) for 1,995 yards and 21 TDs this season. Senior guards Walter McNutt (5-11, 303) and Matthew Fitts anchor the line, while senior ends Chuks Ota (6-1, 295) and Romecio Watson (5-10, 235) spearhead the front three. Jonesboro eliminated Lake Hamilton 45-21 in last year's quarterfinals.
LAST WEEK
Hootens.com correctly picked seven of eight games (88 percent) involving 6A teams, nailing the spreads of El Dorado by 28 points over Mountain Home, Jonesboro by 42 points over Sheridan and Pine Bluff by 49 points over LR Hall. For the season, hootens.com has correctly predicted 98 of 115 games (85 percent).
WEEK 12 PLAYOFF PREDICTIONS (favored team in ALL CAPS followed by point spread)
TOP HALF OF THE BRACKET
Benton at EL DORADO (21): Benton has won four playoff games in 21 years, including three over Russellville (2004, 2012 and 2013). Last week, Russellville led 35-28 with 31 seconds left before the Panthers used five plays to win the game. Senior QB Tarek Beaugard threw an incomplete pass to the end zone as time expired but a pass interference penalty by Russellville gave Benton an untimed down. Beaugard then ran 26 yards for a TD before senior RB Shaun Carey scored the game-winning two-point conversion on a fake extra point attempt. Beaugard has completed 185 of 319 passes for 2,639 yards and 28 TDs this year. El Dorado has beaten Benton by a combined 201-7 over the past five years. Three weeks ago, the Wildcats intercepted three passes, recovered two fumbles and blocked a punt in a 35-0 win over Benton. Senior QB Clayton Waldrum passed for 256 yards and three TDs, including six passes for 157 yards and two scores to senior receiver Ty Owens. Senior defensive tackle and Hog commit Bijhon Jackson recorded four tackles for loss.
Lake Hamilton at JONESBORO (13): See Hootens.com Game of the Week.
BOTTOM HALF OF THE BRACKET
LR Parkview at GREENWOOD (38): Parkview beat Texarkana 28-25 last week to advance in the playoffs for the second straight season. Greenwood beat Parkview 42-0 in Week 5, holding the Patriots to 168 yards.
Siloam Springs at PINE BLUFF (7): Siloam Springs defeated Searcy 26-21 last week for its first postseason victory since 2008. The Panthers stuffed Searcy on a fourth-and-goal from the 7-yard line to preserve the win. Pine Bluff has averaged 52 ppg the past three weeks in wins over Sheridan, Benton and LR Hall. The Zebras have won 10 playoff games over the past five seasons.