Class 5A - Week 12 - 2013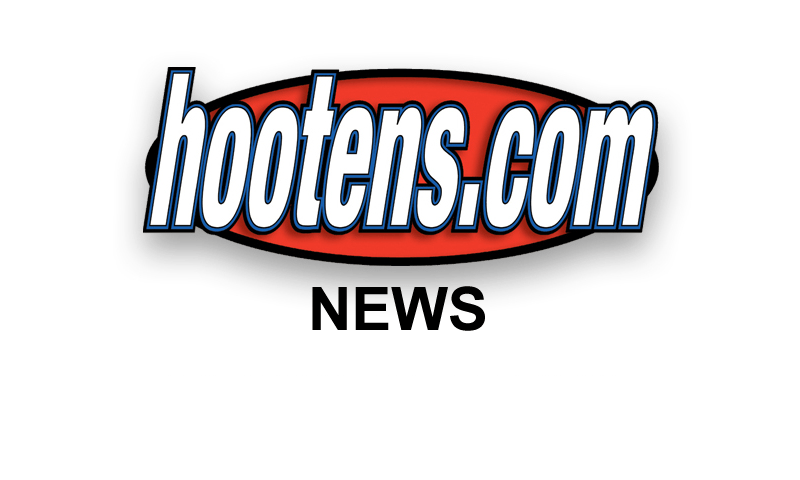 Hootens.com Rankings
Class 5A, Week 12, 2013
Copyright Hooten Publishing, Inc.
1. Pulaski Academy (11-0)
2. Camden Fairview (10-1)
3. Batesville (9-2)
4. Alma (9-2)
5. Morrilton (9-2)
6. Hope (9-2)
7. Wynne (9-2)
8. Mills (9-2)
9. Watson Chapel (5-5)
10. Shiloh Christian (6-4-1)
11. White Hall (8-3)
12. Sylvan Hills (7-4)
13. West Helena (6-5)
14. Forrest City (7-3)
15. Nettleton (5-6)
16. Beebe (5-6)
17. Greenbrier (4-7)
18. Jacksonville (4-6)
19. LR Christian (4-6)
20. Vilonia (3-7)
21. Hot Springs Lakeside (3-7)
22. Harrison (3-7)
23. Clarksville (3-7)
24. Hot Springs (3-7)
25. Magnolia (3-7)
26. Greene County Tech (2-8)
27. Paragould (3-7)
28. Huntsville (2-8)
29. Blytheville (1-9)
30. De Queen (0-10)
31. LR McClellan (1-9)
32. North Pulaski (0-10)
HOOTENS.COM GAME OF THE WEEK
No. 2 Camden Fairview at No. 3 Batesville
This is only the second meeting between these teams and a rematch of last year's state title game which Camden Fairview won 28-10. Batesville has won eight straight games since starting the season with a 1-2 record, losing to Class 7A Springdale and Class 6A Jonesboro. Batesville junior quarterback Kenton Crawford "is starting to come into his own, understanding the offense and knowing when to make checks," Coach Dave King says. Crawford ran eight times for 123 yards and three TDs in the first half of last week's 48-6 win over Greenbrier, and he completed three of six passes for 70 yards and a TD. The Pioneers rotate four running backs, but move the ball consistently with offensive linemen Garrett Denton (6-2, 245), Jacob Lawrence (6-3, 295), John Howard (6-2, 260), Cody Scrivener (6-2, 305) and Ryan Sanders (5-9, 225). "Our line is the key," King says. "This game will be won or lost up front."
Senior linebacker Joey Rodriguez has 145 tackles this year and 465 in his career. Senior linebacker Ralaigh Jeffery has 123 tackles, while senior defensive tackle Bret Bell missed five games with a knee injury but returned two weeks ago at Beebe. Bell scooped a fumble and returned it for a TD a week ago against Greenbrier. He has 76 tackles, 13 tackles for loss and six sacks in six games this year. "Every time I see them on film, I see eight guys around the ball," Camden Fairview coach Buck James says. "Their defensive front is key. They do a great job bringing blitzes."
Camden Fairview tied for the 5A South title, its fifth straight league crown. The Cardinals have won three straight games since losing at Hope 17-12 in Week 8. They led West Helena 14-13 at halftime last week before winning 28-13. Cardinal senior QB Matthew Ollison completes 72 percent of his passes for 2,489 yards and 23 TDs this fall, throwing just three interceptions. Sophomore Damarea Crockett has rushed for a team-best 659 yards and 13 TDs, while junior Cornelius Page has rushed for 429 yards and two TDs and has 42 catches for 628 yards and five scores. Senior Deion Holliman has 45 catches for 999 yards and 11 TDs and 40 carries for 324 yards and six TDs. Senior end Jordan Elliott (89 tackles, 17 sacks) and linebacker Keion Mitchell (124 tackles) make plays for Fairview's defense, which hasn't allowed more than two TDs in a game since Week 2.
LAST WEEK
Hootens.com correctly predicted seven of eight games (88 percent). For the season, Hootens.com correctly predicted 170 of 204 games (83 percent).
WEEK 12 PREDICTIONS (favored team in ALL CAPS followed by point spread)
TOP HALF OF THE BRACKET
Mills at ALMA (6): Alma ran a fake punt and a tackle-eligible pass in last week's 49-23 win over Beebe. Airedale senior Malachai White has rushed for 996 yards and 15 TDs this year, while junior QB Evan Burris has passed for 1,692 yards and 18 TDs and rushed for 535 yards and five scores. Senior linebacker Alex Burris has a team-high 122 tackles and three interceptions. Mills advances to the second round for the first time since 2010, when it lost at eventual state Greenwood by six points. Mills intercepted four passes in last week's 32-13 win over White Hall, returning two for TDs. The Comets ran for 276 yards against White Hall.
Camden Fairview at BATESVILLE (3): Hootens.com Class 5A Game of the Week.
BOTTOM HALF OF THE BRACKET
Wynne at HOPE (7): Hope's 31-17 win over Sylvan Hills last week was its first in the playoffs since beating Siloam Springs in the first round in 2005. Bobcat senior Javon Westmoreland ran for 170 yards and two TDs against Sylvan Hills, and he's rushed for more than 1,100 yards this fall. Westmoreland intercepted a pass playing safety last week, then ran 42 yards for a TD on the next play. Senior linebacker Ty Voss has 118 tackles, including 22 last week. Senior noseguard A.J. Smith (5-9, 275) "is double- or triple-teamed every play," Hope coach Jay Turley says. "He's the reason our linebackers make so many tackles." Wynne has won four straight games since losing at Batesville in Week 7. Sophomore Antonio Davis ran for 261 yards in last week's 35-19 win over Shiloh Christian. Davis has rushed for 1,900 yards and 28 TDs this fall, while junior QB Zach Morris has 17 TD passes and just three interceptions. Junior Deandre McGill leads the Yellowjackets in tackles, shifting between noseguard and linebacker.
Morrilton at PULASKI ACADEMY (10): Pulaski Academy trailed Watson Chapel 28-6 in the second quarter last week, but won 50-36. Bruin junior Will Hefley completes 68 percent of his passes for 3,613 yards and 49 TDs. Sophomore Zach Kelley paces Pulaski Academy with 75 catches for 1,382 yards and 19 TDs, while junior Will Hastings has 57 catches for 1,199 yards and 19 scores. Morrilton scored 49 points in the first half against Nettleton last week, winning 56-25. Senior QB Toney Hawkins has passed for more than 2,100 yards and rushed for more than 1,000 yards this fall. Morrilton defensive linemen Bobby Foster (5-11, 255), Kieran Cole (5-10, 210) and Kelvin Mitchell (6-3, 240) "have been able to rush the passer," Morrilton coach Cody McNabb says. "That will be the key against Pulaski Academy. We can't give them all day to pass it."