Class 4A - Week 12 - 2013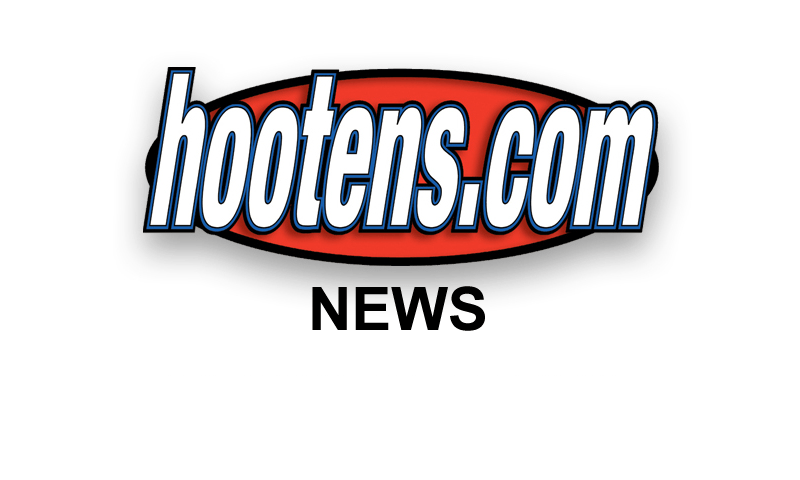 Hootens.com Rankings
Class 4A, Week 12, 2013
Copyright Hooten Publishing, Inc.
1. Warren (7-3)
2. Arkadelphia (11-0)
3. Dollarway (11-0)
4. Booneville (11-0)
5. Prairie Grove (10-1)
6. Gosnell (9-1)
7. Malvern (9-2)
8. Hamburg (9-2)
9. Valley View (10-1)
10. Ashdown (9-2)
11. Maumelle (9-2)
12. Star City (8-3)
13. Lonoke (9-2)
14. Lincoln (10-1)
15. Newport (9-2)
16. Dardanelle (8-3)
17. Pottsville (8-3)
18. Nashville (6-5)
19. Highland (8-3)
20. Pulaski Robinson (6-5)
21. Gentry (6-5)
22. Stuttgart (4-7)
23. Clinton (4-7)
24. Mena (5-6)
25. Monticello (4-7)
26. Farmington (6-4-1)
27. CAC (4-6)
28. Gravette (3-8)
29. Jonesboro Westside (6-5)
30. Dumas (2-9)
31. Pocahontas (4-7)
32. DeWitt (4-6)
33. Crossett (3-7)
34. Heber Springs (2-8)
35. Cave City (3-7)
36. Dover (2-8)
37. Subiaco Academy (3-7)
38. Arkansas Baptist (2-8)
39. Ozark (2-8)
40. Brookland (4-6)
41. Berryville (3-7)
42. Pea Ridge (1-9)
43. Southside Batesville (2-8)
44. Bauxite (1-9)
45. Marianna (1-9)
46. Trumann (1-9)
47. Lake Village (1-9)
48. Waldron (0-10)
HOOTENS.COM GAME OF THE WEEK
No. 8 Hamburg at No. 4 Booneville
After watching Booneville beat Nashville in the 2000 state title game, Mike Cox called former Booneville coach Ken Rippy "and told him I had never seen kids play that hard," says Cox, now Hamburg's coach. "And they still do. Nobody in any classification plays as hard as Booneville. They don't make mistakes."
The undefeated Bearcats beat every opponent by at least 14 points this fall, including last week's 42-13 win over Clinton. Booneville led Clinton 42-0 at halftime. Senior quarterback Cody Harrel has 77 carries for 834 yards and 11 touchdowns this fall, while junior fullback Bryson May has 134 carries for 956 yards and 19 scores. Booneville's defensive line recorded six sacks last week. Junior noseguard Justin Shackleford (6.5 sacks) "causes a lot of problems with his quickness," Coach Scott Hyatt says. Senior end Michael Springs (5.5 sacks), junior end Joseph Saldana (2.5 sacks) senior tackle Dalton Gray (4.5 sacks) make plays as opponents focus on stopping Shackleford.
Hamburg retaliates with a defense that shut out five opponents this year, held Dumas to 54 yards in Week 10 and held Mena to 54 yards rushing last week. The Lions have surrendered just 12 points in the first quarter this season. Senior linebacker River Davis has 87 tackles, while senior safety Drew Perry has 60 tackles and five interceptions, returning one for a TD. The Lions employ senior lineman Justin Martin (6-5, 285), Rickey Nelson (6-3, 270) and junior tackle Jeremiah Williams (6-4, 300) to stonewall Booneville's rushing attack.
Hamburg averages 32 points per game, but the offense got more dynamic in the second half Week 9 against Warren when the Lions shifted to the Single Wing. Junior Trey Miller operates as the spinner (QB) in the scheme. Miller ran for 110 yards and two TDs in the second half against Warren, ran nine times for 219 yards at Dumas and for 159 yards last week against Mena. Miller rushed for 603 yards this year, and he's returned interceptions, kickoffs and punts for TDs. Ten Lions average at least five yards per carry, including freshman Zach Heard, who sprinted 65 yards his first varsity carry two weeks ago. Heard averaged one TD every three carries for the 8-0 junior high this fall. "They give you problems, because everyone who touches it can score," Hyatt says. "We are going to have to play above our heads. They can run straight at you, around you and hit you with misdirection."
Comparing scores: Booneville beat Star City 21-7 Week 3, Hamburg beat Star City 21-12 Week 6.
LAST WEEK
Hootens.com correctly predicted 12 of 14 games (86 percent). For the season, Hootens.com correctly predicted 267 of 308 games (87 percent).
WEEK 12 PREDICTIONS (favored team in ALL CAPS followed by point spread)
TOP HALF OF THE BRACKET
Dardanelle at WARREN (21): Warren has won seven straight games since starting 0-3. Lumberjack senior QB Drake Jones completes 61 percent of his passes for 1,702 yards and 21 TDs this season, while junior Kilay Cox has rushed for 293 yards and three TDs in five games. Senior Von Eric Gonder headlines the talented receivers with 33 catches, 529 yards and four TDs. Junior Darveon Brown has 31 catches for 599 yards and nine scores, although he caught just one pass in four games. Junior Jaylon Marshall has 25 catches for 561 yards and seven TDs in nine games. Dardanelle created six turnovers in last week's 21-7 win at Highland. Senior linebacker J.J. Dunn racked up 13 tackles and forced a fumble last week, and he's made 137 stops this fall. Junior end Parker Witt has 97 tackles and 10 sacks.
Newport at ARKADELPHIA (14): Dumas' defense gave Arkadelphia problems in the first half last week before the Badgers won 35-0. Arkadelphia senior Kris Oliver has rushed 145 times for 1,312 yards and 20 TDs this fall, while senior QB Jakahari Howell has completed 180 of 228 passes for 2,359 yards and 27 scores. Newport slotback/running back Kristen Crite has more than 1,200 total yards and 22 TDs. He scored three TDs in last week's 10-point win over Pottsville. Newport won at Arkadelphia 46-26 in the first round in 2000.
Valley View at PRAIRIE GROVE (10): These teams have a combined record of 20-2. Prairie Grove senior fullback Logan Bartholomew ran four times for 143 yards and two TDs in last week's 35-point win over Pulaski Robinson. The Tigers scored three TDs on their first four offensive snaps last week while running for 461 yards and passing for 97 yards. Valley View senior Jaeger Sullins shifted to QB three weeks ago. He generated 359 total yards and four TDs in last week's 35-7 win over Gravette. Prairie Grove beat Gravette 28-7 the previous week.
Maumelle at LONOKE (4): Maumelle's 21-point win over defending state champion Stuttgart last week was its first in the playoffs since mauling Magnolia 42-0 in 2004. Hornet senior Corey Cullins ran 11 times for 101 yards and a TD last week, while junior QB Tyshaun Robinson ran 16 times for 109 yards and a score. Lonoke limited Pocahontas to 209 total yards last week, winning 49-7. Jackrabbit senior Blake Mack caught five passes for 124 yards and two TDs and ran 15 yards for a score against Pocahontas. Lonoke beat Stuttgart 20-18 Week 9.
BOTTOM HALF OF THE BRACKET
STAR CITY (1) at Gosnell: Gosnell used last week's first-round bye to heal minor injuries. Coach Gary Moody led McCrory to a second round victory in 2009 after a bye week. "It's tough to handle," he says. "Coaches like to stay in a routine and it throws you off." Gosnell senior Marcus Mullins has rushed for 1,740 yards and 26 TDs this fall, while junior QB Dwight Griffin has passed for more than 800 yards and rushed for more than 400 yards. Star City starts its four-plus hour drive to Gosnell at 10:45 Friday morning. Bulldog junior Dajunn Harris ran 13 times for 240 yards and six TDs in last week's 56-24 win over Gentry, and he's rushed for 930 yards and 19 scores this fall. Sophomore QB Tye Brown has passed for 2,100 yards and 19 TDs. Sophomore tackle Austin Capps paces Star City in tackles, while junior linebacker Darien Washington has the most sacks.
Ashdown at DOLLARWAY (10): Undefeated Dollarway faces its toughest test since beating Lonoke 52-19 in Week 7. Dollarway led Jonesboro Westside 20-0 in the first quarter last week and 35-7 in the third quarter before winning 47-21. Jonesboro Westside's 21 points were the most Dollarway gave up this season. Dollarway senior QB Joshua Liddell and junior Keyshawn Williams each have more than 1,000 yards rushing this fall. Ashdown's 30-0 win over Farmington last week was its first in the playoffs since advancing to the 2010 quarterfinals. Panther junior LaMontrick Turner has rushed for more than 1,000 yards this fall, including 229 yards against Farmington.
Hamburg at BOONEVILLE (2): Hootens.com Class 4A Game of the Week.
Lincoln at MALVERN (11): Lincoln's 27-14 win over Nashville last week was its first ever in the playoffs. Senior Tyler Cummings has rushed for almost 1,700 yards and 26 TDs this fall, while junior QB Drew Harris has passed for almost 1,800 yards and 20 scores. Malvern advances to the second round for the third straight season. Leopard sophomore Trace Collie has passed for more than 1,000 yards since taking over at QB eight weeks ago. Collie threw three TDs in last week's 53-21 win over Monticello. Malvern junior Monte Hernandez has rushed for more than 1,300 yards and 12 TDs.