Class 3A - Week 12 - 2013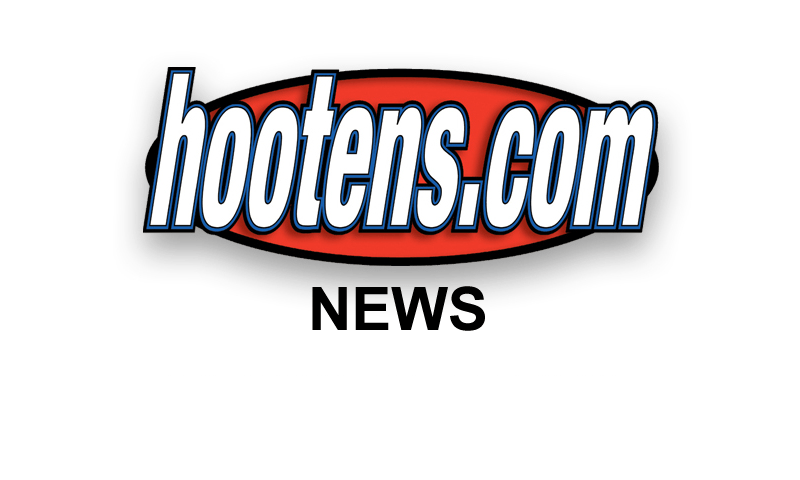 Hootens.com Rankings
Class 3A, Week 12, 2013
Copyright Hooten Publishing, Inc.
1. Harding Academy (10-0)
2. Charleston (11-0)
3. Glen Rose (9-1)
4. Barton (9-2)
5. Hoxie (11-0)
6. Lamar (9-2)
7. Smackover (10-1)
8. Episcopal (9-2)
9. Fordyce (9-2)
10. Prescott (6-5)
11. Mayflower (6-5)
12. McGehee (7-4)
13. Green Forest (9-2)
14. Lavaca (7-4)
15. Fouke (7-4)
16. Rivercrest (7-4)
17. Osceola (5-6)
18. Earle (4-7)
19. Fountain Lake (7-4)
20. Melbourne (9-2)
21. Atkins (8-3)
22. Paris (6-4-1)
23. C. Harmony Grove (4-6)
24. Centerpoint (6-4-1)
25. Two Rivers (7-4)
26. Riverview (6-5)
27. West Fork (5-6)
28. Corning (4-7)
29. Mansfield (4-6)
30. Cedarville (2-8)
31. Greenland (5-6)
32. Elkins (4-7)
33. B. Harmony Grove (5-6)
34. Danville (2-8)
35. Bald Knob (3-7)
36. Harrisburg (2-8)
37. Bismarck (2-8)
38. Horatio (3-7)
39. Jessieville (1-9)
40. Mountain View (3-7)
41. Perryville (3-7)
42. Rose Bud (2-8)
43. Piggott (2-7-1)
44. Marshall (1-9)
45. Yellville-Summit (0-9-1)
46. Genoa Central (1-9)
47. Drew Central (0-10)
48. Manila (0-10)
HOOTENS.COM GAME OF THE WEEK
No. 4 Barton at No. 5 Hoxie
Barton won its 70th playoff game with last week's 26-24 victory at Lamar. Senior quarterback Laquarius Hall passed for 144 yards and three touchdowns. Senior slotback Chajobie Fulcher ran 12 times for 108 yards and a TD and caught two TD passes. Senior defensive lineman and Arkansas State commit Jarrod Chandler started at fullback. The Bears made a goal-line stand late in the third quarter and withstood a late Lamar rally. Two weeks ago, Barton intercepted three passes, forced a fumble and returned a botched punt for a TD in a 24-20 loss to Harding Academy. Hall has generated more than 1,000 yards and 21 TDs this year. "They're well-coached and expect to win," Hoxie coach Tom Sears says.
Hoxie (5-10 playoff record) fields one of its better teams in school history, featuring 17 seniors. The Mustangs notched their first postseason win since 2007 with last week's 54-0 rout of Elkins. Junior running back Gunner Cook ran 14 times for 119 yards and a TD. Cook leads Hoxie this fall with 178 carries for 1,295 yards and 16 TDs. Junior QB Cole Sears operates the zone read effectively, rushing 144 times for 1,148 yards (8 yards per carry) and 18 TDs. Sears has completed 60 percent of his passes for 887 yards and 15 scores. Senior middle linebacker Colton Brown paces the Mustangs with 106 tackles. Senior Conner Roberts (53 tackles, 13 sacks) and junior Stephen Arnold (70 tackles, 15 sacks) wreak havoc at the ends.
LAST WEEK
Hootens.com correctly picked 11 of 14 games (79 percent) involving 3A teams. For the season, hootens.com has correctly predicted 226 of 270 games (84 percent).
WEEK 12 PLAYOFF PREDICTIONS (favored team in ALL CAPS followed by point spread)
TOP HALF OF THE BRACKET
Atkins at HARDING ACADEMY (21): Atkins withstood a late West Fork rally last week to win 35-32, advancing in the playoffs for the first time since 2008. Three of the Red Devils' past four wins this fall have been by a total of 11 points. Atkins gave up 373 total yards six weeks ago in a 38-14 loss at Charleston. Harding Academy averages 372 yards and 36 points weekly. Two weeks ago at Barton, the Wildcats overcame four turnovers and a botched punt that Barton returned for a TD in a 24-20 win. The Wildcats improve to 70-7 under Coach Roddy Mote.
McGehee at CHARLESTON (21): McGehee responded well from its Week 10 loss to Fordyce with last week's 46-7 win over Greenland. The Owls led 39-0 in the first quarter. Sophomore RB Ty Grant ran 10 times for 141 yards and two TDs. Senior end Davondrick Lison has recorded close to 100 tackles and 15 sacks this fall. McGehee gave up 426 total yards, including 231 passing, two weeks ago to Fordyce. Charleston averages 368 yards and 39 points weekly. Senior receiver and Farm Bureau Awards watch list player Chance Shelby caught seven passes for a season-high 138 yards and two TDs in last week's 42-0 win over Benton Harmony Grove. Junior QB Ty Storey has passed for 7,225 yards and 81 TDs in his career.
Barton at HOXIE (1): See Hootens.com Game of the Week.
Earle at FORDYCE (6): Earle beat Fountain Lake 42-37 last week, operating out of the Single Wing. Senior RB Ledarious Kimble rushed for 221 yards and four TDs but injured his knee late in the game. Fountain Lake generated 394 total yards, including 329 rushing. Fordyce features a balanced attack led by senior QB Javeaz Sledge and senior RB Larry Buckley. The Redbugs led Mayflower 28-0 before halftime during last week's 35-28 win. Buckley ran for three TDs, while Sledge threw two TD passes. Senior TE Josh Stroud caught a 2-yard TD pass on fourth-and-goal late in the fourth quarter to win the game. Senior receiver Gary Cross has hauled in a team-high eight TD passes this year.
BOTTOM HALF OF THE BRACKET
Lavaca at GLEN ROSE (21): Lavaca notched its first playoff victory since 2009 with last week's 27-13 win over Osceola. The Golden Arrows rushed for 369 yards, including 191 yards and three TDs on 27 carries from senior RB Anthony Todaro. Senior Coby Graves ran 23 times for 133 yards and a TD. Todaro leads Lavaca this fall with 263 carries for 1,692 yards and 24 TDs. Glen Rose has won eight playoff games since 2009. The Beavers have allowed 11 ppg this year since a 35-27 loss to Malvern Week 1. Glen Rose held Fountain Lake (260 rushing yards per game in 2013) to 119 yards rushing in a 38-8 win Week 7. Junior RB Carlos Burton has 116 carries for 1,620 yards (14 ypc) and 25 TDs this season.
Two Rivers at GREEN FOREST (13): Two Rivers coming off its second playoff win in school history after last week's 26-20 victory at Corning. Senior RB Matt Burnett ran for two TDs and senior QB Tyler Green threw two TD passes to senior receiver Gary Morrison. Green Forest beat Riverview 28-0, notching its first postseason win since 2007. Sophomore RB Carl Roberts ran 17 times for 153 yards and three TDs. Senior QB Treyton Anderson generated 177 yards, including a 65-yard TD pass to senior TE Clayton Watson.
Melbourne at SMACKOVER (12): Melbourne eliminated Centerpoint 43-42 last week for its first-ever playoff win in year two of varsity football. Sophomore Kyle Lebouef broke up Centerpoint's two-point conversion pass in overtime to seal the victory. Smackover's won 10 games for the first time since finishing 12-1 in 2005. The Buckaroos scored 20 points in the fourth quarter during last week's 41-19 win over Paris. Senior RB Fabian Sims ran 14 times for 83 yards and two TDs. Smackover forced three turnovers, bringing its season total to 25 takeaways (18 interceptions). Sims paces the Buckaroos this fall with 79 carries for 837 yards (10.6 ypc) and 11 TDs.
Prescott at EPISCOPAL (2): Prescott won at Rivercrest 24-14 last week, its third road playoff victory in three years. The Curley Wolves eliminated Episcopal 52-16 in the first round of last year's playoffs. Two of Episcopal's four playoff wins have been over 6-3A teams (Fouke last week and Camden Harmony Grove in 2005). Two weeks ago, the Wildcats lost to Riverview 14-12 without Coach Richie Marsh calling plays on the sideline. Last week, ECS trailed Fouke 21-20 at halftime before sophomore Allie Freeman ran 1 yard for a TD late in the third quarter. A 20-yard pass from senior QB William Pollock to junior receiver Nick Becton set up Freeman's game-winning score. The defense held from there in the fourth quarter, stopping a Fouke drive on fourth-and-1 with 55 seconds left in the game. Fouke beat Prescott 19-13 two weeks ago.