Class 2A - Week 12 - 2015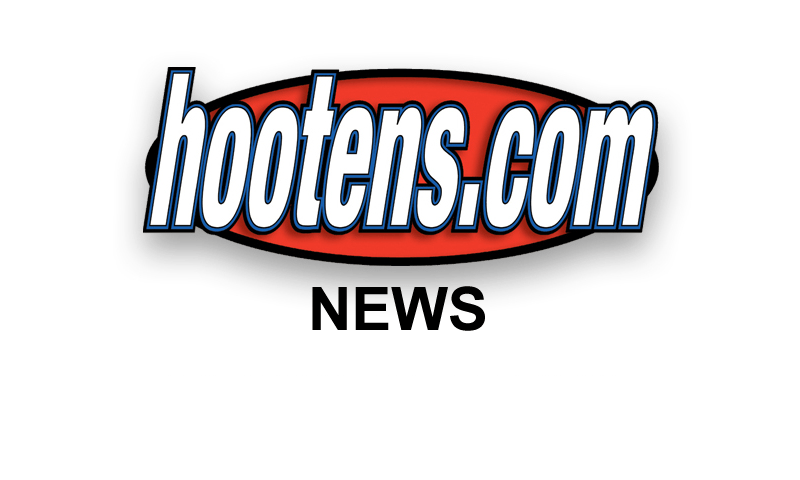 Hootens.com Rankings
Class 2A, Week 12, 2015
Copyright Hooten Publishing, Inc.
1. Rison (8-1)
2. Junction City (7-2)
3. McCrory (9-0)
4. Mount Ida (11-0)
5. Hector (11-0)
6. Des Arc (10-1)
7. England (11-0)
8. Cross County (10-1)
9. Conway Christian (8-3)
10. Hazen (7-4)
11. Gurdon (7-4)
12. Lafayette County (8-3)
13. Brinkley (7-3)
14. Hackett (10-1)
15. Marked Tree (7-4)
16. Earle (8-3)
17. Poyen (6-5)
18. Magnet Cove (5-6)
19. Mountainburg (8-2)
20. Dierks (6-5)
21. Murfreesboro (4-7)
22. Hermitage (4-4)
23. Walnut Ridge (6-5)
24. Strong (4-7)
25. Parkers Chapel (3-7)
26. Salem (4-7)
27. Carlisle (4-7)
28. E. Poinsett County (3-7)
29. Bearden (2-7)
30. Spring Hill (4-6)
31. Augusta (3-6)
32. Quitman (5-6)
33. Woodlawn (1-7)
34. Palestine-Wheatley (3-7)
35. Mineral Springs (2-7)
36. J.C. Westside (5-5)
37. Foreman (1-9)
38. Bigelow (1-8)
39. Union Christian (3-6)
40. Clarendon (1-9)
41. Midland (1-9)
42. Mountain Pine (1-9)
43. Magazine (2-7)
44. Decatur (1-8)
45. Marvell (0-10)
46. W. Yell County (0-9)
47. Cutter M. Star (0-10)
48. Rector (0-10)

GAME OF THE WEEK
No. 10 Hazen at No. 8 Cross County
This could be a low-scoring affair, but Cross County's Anfernee Davis and Hazen's Logan Penn are game-changing speed merchants. Davis netted 306 yards and four TDs on 26 carries last week, scoring on runs of 8, 74, 49 and 69 yards in a 36-29 win over Murfreesboro. Less than a week after losing his 43-year-old father to a heart attack, Penn carried 18 times for 210 yards and four TDs in a 40-6 blowout of Poyen. Key matchup has Hazen senior guard Donovan Gurley and end Khalid Mills battling Cross County's outstanding linebacking tandem of seniors Jerry Andrews and Holden Byassee.

LAST WEEK
Hootens.com picked 12 of 14 games (86 percent) involving Class 2A teams. It has correctly picked 237 of 279 (85 percent) for the season.

WEEK 12 PLAYOFF PREDICTIONS (favored team in ALL CAPS followed by point spread)
TOP HALF OF BRACKET
Gurdon at RISON (18): Top-ranked Rison had a first-round bye and an extra week to prepare for Gurdon. Rison has not been challenged since its Week 3 non-conference (29-20) win over Camden Harmony Grove, currently No. 9 in Class 3A. Rison allowed just 13 points the last month of the regular season in wins over Parkers Chapel, Bearden, Strong and Woodlawn, none of which are still playing. Rison has intercepted 12 passes this fall, returning six of them for TDs. Senior LB Gage Roberts leads the Wildcats with 30 solo tackles, 21 assists, eight tackles for loss and three interceptions (two returned for TDs). Senior DT Josh Vick has a team-high 11 TFL. On offense, senior QB Seth Crouse has thrown 27 TD passes, just shy of the school record of 29. Senior RB Bryson Marks has rushed for 1,325 yards and 15 TDs behind Rison's best offensive line since 2010. Gurdon's marquee win this season came Week 8 at No. 12 Lafayette County, a 46-14 rout in the rain. Gurdon senior RB Jackie Harvell has rushed for 1,843 yards (9.4 ypc) and 28 TDs this fall. Senior LB Jackson Kirkpatrick leads the Go-Devils with 75 tackles (59 solos).
Brinkley at HECTOR (21): No. 5 Hector improved to 3-0 vs. the 8-2A last week with a 56-14 victory over Parkers Chapel to go along with its wins over Strong (49-30) and Bearden (48-24). Junior QB Tanner Gaines ran for 121 yards and two TDs. Gaines completed 14 of 17 passes for 217 yards and three TDs. Senior WR Jalen Ferguson caught five of those passes for 120 yards and a TD. Sophomore Jadon Graham hauled in six passes for 73 yards and a TD. Brinkley senior tackles Jeremiah Jeffers (5-9, 240) and Kemar Coleman (6-4, 270), a newcomer, open lanes for senior RB/LB Daquan Greene (1,223 yards, 17 TDs). Greene paces the Tigers with 141 tackles (88 solos). Junior QB Accoreia Couch reads the dive and dive option well.
Mountainburg at ENGLAND (28): No. 7 England's first-team defense has allowed 28 points all season. Ten different Lions have double-digit tackles, led by junior Simeon Brooks (36 stops) and senior Zach Montgomery (33 stops, seven TFL). Junior Brayden Brazeal has completed 70 percent of his passes for 2,300 yards and 34 TDs with no INTs. Brazeal has rushed for another 410 yards. Senior Xavier Iverson and junior B.J. Thompson have combined for 60 receptions for 1,274 yards and 20 TDs. England was challenged once this year, a 27-20 win Week 6 over No. 10 Conway Christian. England captured its first league (5-2A) title since 1987. Mountainburg counters with senior RB Clayton Stephenson (1,284 rushing yards), who topped 4,000 career rushing yards last week with 35 yards in a 43-20 win over Hemitage. Stephenson left the game after his fifth carry with an injury. Mountainburg's defense held Hermitage junior QB Monta' Thomas to 135 yards on 18 carries after sacking Thomas five times for minus 37 yards.
Magnet Cove at DES ARC (24): No. 6 Des Arc's Double Slot features senior and 1,100-yard rusher Daylon Conway and his brother, junior Ontario Conway, who carried nine times last week for 191 yards and two TDs in a 44-0 rout of Walnut Ridge. Senior WB Colt Covington nears 1,700 all-purpose yards and paces the Eagles in receptions and receiving yards. Magnet Cove produced the biggest upset of the playoffs, so far, last week by turning three Earle turnovers into a 21-0 first quarter lead. Magnet Cove eventually won 43-36. Junior Zac Dunlap returned (missed three weeks with an ankle) to spark Magnet Cove with 34 carries for 147 yards and two TDs. Senior QB Harrison Wade completed 16 of 30 passes for 207 yards and three TDs with one non-damaging INT. Des Arc's lone loss came Week 2 at No. 3 McCrory 22-20.

BOTTOM HALF OF BRACKET
Hackett at MCCRORY (17): Hackett's Hornets are 2-0 vs the 6-2A with a Week 8 win over 6-2A member Palestine-Wheatley (46-26) and last week's 48-8 win over Carlisle. Hackett led visiting Carlisle 8-0 at halftime with the benefit of two Carlisle turnovers inside the Bison 30-yard line. No. 3 and 6-2A champion McCrory led Carlisle 55-0 in the second quarter three weeks ago in the regular-season finale. Hackett seniors Bryce Elmore and Adriene Lasko make the Hornets go on both sides of the ball. McCrory's Jaguars are completely healthy after the first-round bye. One lineman, senior LG/DT Chauncey Green (5-10., 245), plays both ways all the time. Sophomore RT/DE Jamond McCoy (6-3, 265) plays both ways about half the snaps.
Lafayette County at MOUNT IDA (10): This is a rematch of a Week 10 shootout that visiting Mount Ida won 48-40. Mount Ida senior QB T.J. Wilson completed eight of 10 passes for 160 yards and four TDs in that road win. The Lions ran for 226 yards. Lafayette County RB Tre' Burks rushed for 113 yards (6.3 ypc) in the loss. A week ago, Mount Ida rushed for 426 of its 468 total yards in a 49-8 win over Salem. Senior RB Jesse Lowry ran for 112 yards, and senior Cody Robertson added 144 yards. Burks carried 22 times last week for 203 yards and three TDs in a 55-26 win over Strong. Watch highlights of Lafayette County's Week 11 win over Strong here.
Hazen at CROSS COUNTY (1): See 2A Game of the Week.
Conway Christian at JUNCTION CITY (13): Air Junction keeps chunkin' despite losing senior QB Will Smith to a concussion. Not exactly, but junior QB Joe Lowe completed three passes two weeks ago in the regular-season finale. Last week he connected on seven of 12 passes, including two for TDs in a 48-0 rout of J.C. Westside. Junior RB C.J. Johnson topped 100 rushing yards the past two weeks. No. 2 Junction City is 8-0 since losing Week 2 at No. 1 Rison 15-14 and Week 3 at Haynesville, La. 33-20. The Dragons own a 16-game postseason win streak. They are 36-4 all-time in home playoff games. In contrast, Conway Christian owns three postseason wins in eight years of varsity football after defeating Dierks 28-8 last week. Senior QB Jakob Henry completed 19 of 31 passes for 240 yards and three TDs, two to junior receiver Seth Smith and one to senior wideout Jon Mark Wood. Conway Christian allowed 149 yards on 17 carries to Dierks senior RB Trendin McKinney. Junction City's defense allows 66 passing yards per game.