Recruiting: Lakeside's Holley and White Hall's Sprinkle on same field Friday night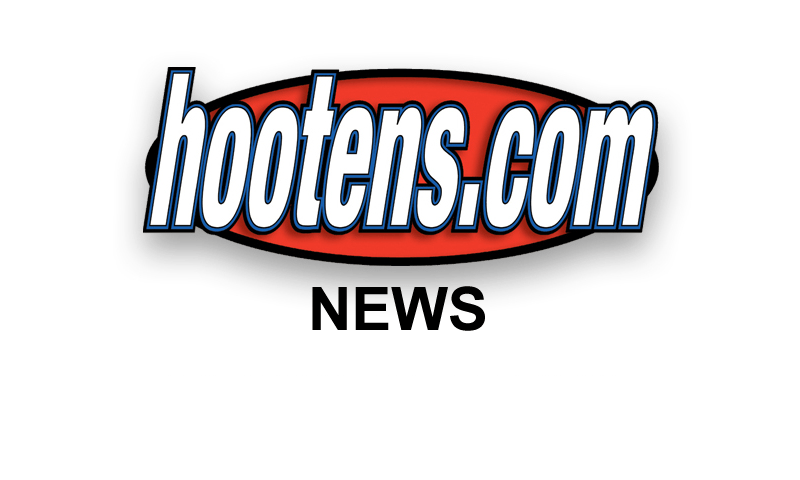 Hot Springs Lakeside humbled Alma 40-14 last week for its first playoff victory in 36 years. And the Rams (10-1) won't alter their game plan this week in the quarterfinals at 5A Southeast champion White Hall.
"It's no secret," Lakeside second-year coach Jared McBride says. "We are going to get the ball to Ajalen Holley, and get it to him in some creative ways."
Ajalen Holley
photo by Keith Bradshaw

Holley, a senior who committed to UL-Monroe in October, touches the ball at quarterback, running back and receiver. He carried 17 times for a career-high 240 yards and three touchdowns against Alma. Most players would consider that a great night, but Holley also returned a kickoff for a TD and completed all three of his passes for 61 yards out of the Wildcat formation.

The Rams are riding Holley (5-10, 185) to their best season since going 11-2 in 1975 when they lost to Stuttgart in the state championship game.

Holley has rushed for 995 yards and 19 TDs in just 10 games this fall. The 4.5 speedster has caught 36 passes for 408 yards and six scores, returned four kickoffs for TDs and averaged 20 yards per punt return. Holley has collected 45 tackles and swiped two interceptions at safety, the position he'll likely play in college.

Holley missed the Rams 13-0 win at Magnolia in Week 5 with an ankle injury, but returned seven days later to rush for 204 yards and six TDs in a 43-42 shootout victory at CAC. He ran in the game-winning two-point conversion in overtime.

A week later, Holley ran 10 times for 81 yards, caught four passes for 71 yards and scored three third-quarter TDs, lifting the Rams to a 25-point win over Hope. The previous season, he scored three TDs in a 31-14 win at Hope despite playing on a severly sprained ankle that limited him the rest of the season.

"He beat us hobbled," Hope coach Jay Turley says. "He took the game upon his shoulders. We were hitting him good, but he kept coming after us."

With the 5A Southwest's No. 2 playoff seed on the line against Arkadelphia in Week 9, Holley ran 37 yards on his final carry for the tying TD with less than three minutes left, allowing classmate Bret Gaston to kick the winning extra-point in a 29-28 triumph.
In his final game against city rival Hot Springs the following week, Holley generated 262 all-purpose yards, returning a pair of kickoffs for TDs and sparking the Rams to a 53-20 decision.

"We are scared to death of him," White Hall assistant coach Wade Reynolds says. "He's as good as anybody in the state, on any level. They get the ball in his hands all kinds of different ways. We know you can't stop him because nobody has all year. I'm not even sure anyone has slowed him down."

White Hall coaches and players are familiar with Holley and the Rams, losing the season-opener 26-3 three months ago and 22-15 last season. Holley caught a pair of TD passes and sprinted 39 yards for another score late in the third quarter earlier this season. He returned a punt 77 yards for a critical TD against the Bulldogs last season. White Hall beat the Rams 38-28 in the 2009 opener, but Holley gained 98 yards in his varsity debut.

Holley's not the sole reason for Lakeside's recent resurgence. The Ram defense yields just 20 points per game. Senior linebacker Harlan Jones (5-11, 190) recorded 11 tackles last week, giving him the single-season school record with 113 stops. Most Division II schools in the state continue evaluating Jones.

"When college coaches come in and look at us based on size, they aren't impressed," McBride says. "But our guys understand how to play. Jones' physical attributes may keep coaches away, but he can play because he understands the game. I think he'll get the chance to play in college."

WHITE HALL PROSPECTS
Holley has at least one Division I counterpart on the opposite sideline in the quarterfinals. White Hall receiver/defensive end Jeremy Sprinkle (6-6, 220) committed to the University of Arkansas during the summer. Sprinkle and Bulldogs lost their opening three games of 2011 before shifting from the Double Wing to a Spread scheme in mid-September. They haven't lost since. "We made the switch because we have a 6-6 receiver that few teams can cover," Reynolds says.

Sprinkle has 27 receptions for more than 500 yards and five TDs this year. His only carry of the season resulted in the clinching 58-yard TD sprint in a 32-20 win at Watson Chapel, giving the Bulldogs their first league title since 2006. Sprinkle, a likely defensive end in college, has racked up 64 tackles and 10 sacks this fall.


Senior linebacker Tim Cook (6-1, 225) paces the Bulldogs with 149 stops and doubles as a bruising fullback when the Bulldogs want to run the football. Cook took the ACT for the first time last week and could garner a scholarship offer if he scores high enough, head coach Mike Vaughn says.

Arkansas State, Louisiana Tech and Louisville continue to recruit Cook, and Ole Miss heavily courted him before head coach Houston Nutt was fired two weeks ago.

"