Hogs rack up SEC honors after LSU win; Bielema bestows his weekly honors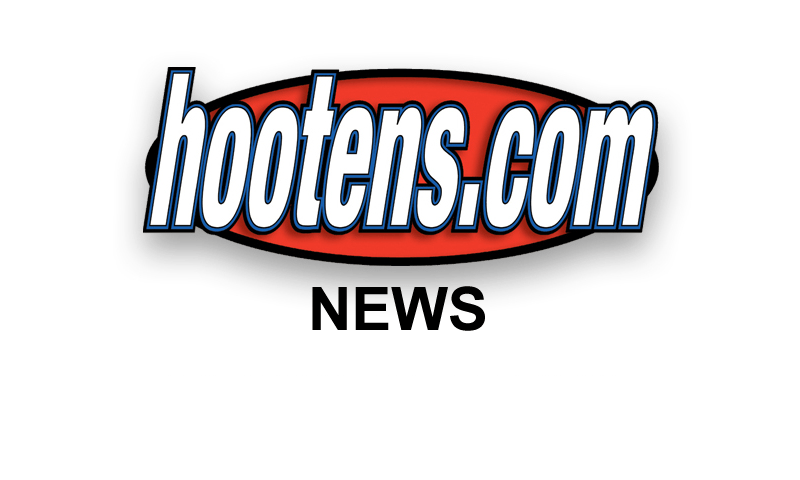 | | |
| --- | --- |
| | |
| | Fr LB DRE GREENLAW |
FAYETTEVILLE - Rewarding and awarding described Arkansas' Monday after the Razorbacks dominated then-No. 9 LSU 31-14 Saturday night.

The Razorbacks (6-4, 4-2) launch game week practices Tuesday for Saturday's 6 p.m. ESPN-televised game against Mississippi State (7-3, 3-3) at Reynolds Razorback Stadium in Fayetteville.

SEC, MACKEY RECOGNITION
The SEC Office recognized junior offensive tackle Dan Skipper as its SEC Offensive Lineman of the Week and freshman linebacker Dre Greenlaw of Fayetteville as SEC Freshman of the Week. Skipper and the big Hogs opened the way to 299 rushing yards and 440 total yards at LSU. Greenlaw recorded a game-leading 12 tackles, one sack and one forced fumble that fellow linebacker Brooks Ellis recovered to set up an Arkansas touchdown.


Skipper is the third Razorback to receive SEC Offensive Lineman of the Week honors, and Arkansas coach Bret Bielema said the entire offensive line is getting consideration for the Joe Moore Award that names the nation's outstanding offensive line in honor of the late Joe Moore, a longtime offensive line coach.

For Greenlaw, it marked the second time he has been named SEC Freshman of the Week. "I would really love to see him be named the SEC Freshman of the Year, which I think is a realistic opportunity for him," Bielema said.

The Mackey Award, awarded annually in December to the nation's outstanding tight end, announced that Arkansas junior Hunter Henry is among eight finalists under award consideration.

BIELEMA'S AWARDS
Bielema announced his LSU game MVPs, recognizing Skipper "for grading as high as any offensive lineman we had this weekend" and doubly recognizing Dominique Reed, the junior wide receiver-kick returner from Camden Fairview transferred this year from Coffeyville (Kan.) Community College.

Reed turned a short Brandon Allen pass into a 52-yard first quarter TD against LSU. On fellow receiver Jared Cornelius' 69-yard TD on an end around, Reed ran a route decoying a would-be tackler before lengthily engaging the LSU defensive back while Cornelius scored.

"Dominique Reed just continues to impress me," Bielema said. "Every day he literally continues to do something a little bit better. He is extremely engaged with the program and what we are asking him to do."

Bielema not only awarded Reed the team's Offensive MVP but the Special Teams MVP in his kick return debut that included breaking a 40-yard return.

Reed's block for Cornelius' TD seemed to impress his coach most.

"Little did we know Dominique Reed was going to come here and have the longest block in Arkansas history for a touchdown for J-Red," Bielema said. "I think it covered about 65 yards that block in total did. And it never stopped until he (Cornelius) crossed the goal line. A completely selfless act. Just an awesome feather in his (Reed's) resume about what he's done here already."

Even as Greenlaw excelled, Bielema gave his Defensive MVP Award to fourth-year junior end Deatrich Wise, who collected two sacks, a pass breakup, a QB hurry and six total tackles.

The talented Wise said Satruday after the game he's finally listening to what coaches tell them.

"I just wondered why it took us three to years to get to the listening to the coaches aspect," a smiling Bielema said Monday. "Deatrich's awesome. He's come so far."

LOEWEN'S FAREWELL
Arkansas suffered one blow in Baton Rouge. Arkansas senior Mitch Loewen, a versatile two-way player as a reserve end and tackle with 15 tackles, 1.5 sacks and four QB hurries, broke his foot. Loewen had surgery Sunday and will miss the remainder of his final Razorbacks season.

True freshman Hjalte Froholdt and redshirt freshman Armon Watts loom larger off the bench.

"Mitch was having a really good year for us," Arkansas defensive coordinator Robb Smith said. "You know your always sad to see that happen as an injury, but I think its a great opportunity for some younger guys like Armon Watts and Hjalte Froholdt. Those guys have an opportunity now to step up."




"