Class 7A - Week 12 - 2015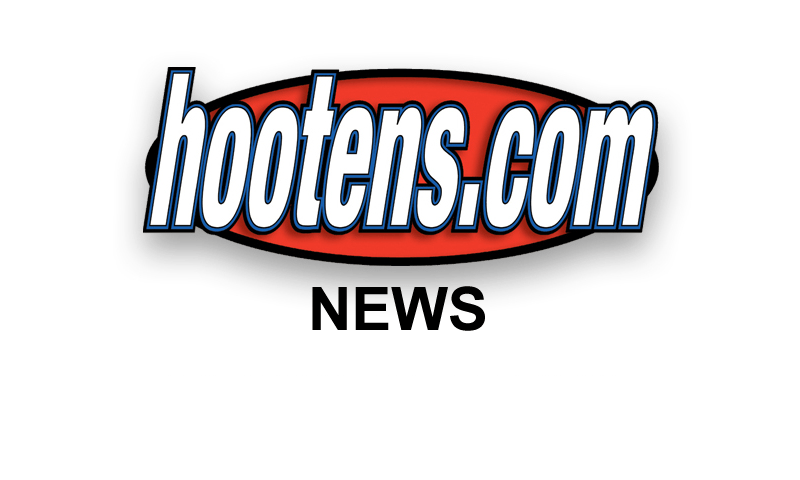 Hooten's Arkansas Football Rankings
Class 7A, Week 12, 2015
Copyright Hooten Publishing, Inc.

1. Springdale Har-Ber (9-1)
2. Bentonville (9-1)
3. Fayetteville (9-2)
4. Cabot (10-0)
5. Bryant (9-1)
6. FS Southside (7-4)
7. North LR (7-4)
8. Conway (6-5)
9. FS Northside (4-7)
10. West Memphis (5-6)
11. LR Catholic (4-7)
12. Springdale (2-9)
13. LR Central (3-7)
14. Rogers (1-9)
15. Van Buren (2-8)
16. Heritage (0-10)

HOOTENS.COM GAME OF THE WEEK
No. 6 FS Southside at No. 4 Cabot.
It's the sixth playoff meeting between these schools in 18 years. Southside has won three of the previous five, including 28-7 in the second round in 2010. Southside won at Cabot in the 1997 finals. Cabot won its last state championship in 2000, beating Southside in Little Rock.
Cabot has won 10 or more games for the second time in three seasons and for the third time in a decade. The Panthers outscored opponents 45-20 weekly during the regular season. Cabot coach Mike Malham (284-121-4) believes his junior QB Jarrod Barnes (5-10, 160) could be a major college prospect next season. "That guy is really good," Southside coach Jeff Williams says. "He makes a lot of (defenders) miss and makes big plays. It's like watching pee-wee football with him. They just give it to the fastest guy and watch him go."
Cabot allowed more than 500 yards at Class 6A Jonesboro Week 9 and needed overtime to win at LR Catholic 40-33 Week 2.
FS Southside rushed for 401 of its 520 yards to hold off LR Catholic 31-28 last week. The Rebels limited rival FS Northside's offense to three field goals Week 10. Southside starts a dozen juniors and nine seniors, including leading tackler Hunter Pogue (130 stops) at middle linebacker. The return of injured linebacker Andrew Clark two weeks ago bolsters the Rebel defense. Southside allows 28 points and scores 27.8 weekly. Bentonville and Fayetteville scored a combined 109 points on the Rebels.

LAST WEEK
Hootens.com correctly predicted winners in 7 of 9 games involving Class 7A teams. For the season, Hootens.com is 96-18 (84 percent) predicting 7A winners.

WEEK 12 PREDICTIONS (favored teams in ALL CAPS)
2nd Round of Playoffs
FAYETTEVILLE (12) at Bryant: Bryant enjoyed an open date and deer season while Fayetteville flogged West Memphis 67-36 in the first round. Fayetteville coach Daryl Patton played QB and coached at Bryant before leaving for Fayetteville where his teams have scored 104 wins, including three state titles, in 12 seasons. Bryant coach Paul Calley knows Fayetteville's scheme well and his Hornets should have success running for points while playing keep away from the high-powered Purple Dog attack (55 points per game).
North LR at BENTONVILLE (14): First-year coach Jamie Mitchell has North LR peaking with a 7-game win streak after holding FS Northside to 98 yards in the first half of last week's 35-0 first-round victory. North LR lacks the game-breaking athletes it has enjoyed in previous seasons but junior Alex Day runs well behind a fundamentally-sound front line. Day (5-10, 205) carried 15 times for 86 yards vs. Northside. Bentonville, which earned an open date with a Week 10 win at Fayetteville, outscores opponents 36-14 during the regular season. Bentonville humbled North LR in 2010, twice in 2011 and last season in the semifinals 42-10.
FS Southside at CABOT (7): Game of the Week.
Conway at HAR-BER (35): Rematch. Har-Ber won at Conway 37-7 Week 3. Har-Ber's only loss came Week 1 to Webb City, Mo., which is still rolling at 13-0. Har-Ber senior Fuller Chandler completes 58 percent of his passes for 1,806 yards with 27 TDs and just five interceptions for a 122.2 QB rating. Har-Ber senior workhorse Luke Hannon (5-11, 190) led the 7A-West in rushing for a second consecutive season with 147.6 yards per Friday this fall. Senior QB Breylin Smith has guided Conway to six wins, completing 159 of 293 passes (54 percent) for 2,337 yards and 15 TDs for a 84 QB rating this fall. Junior linebacker Nick Fletcher leads Conway's defense with 107 tackles, three fumble recoveries and two interceptions, including one returned for a TD.