Class 7A Week 12 Rankings, Notes & Picks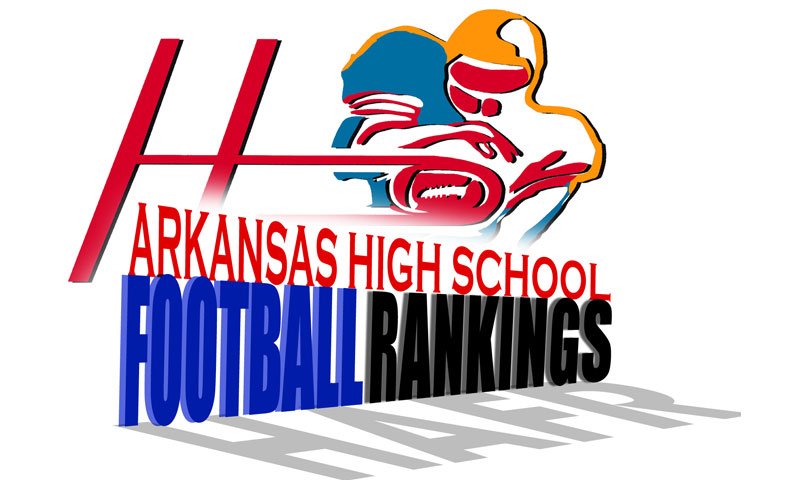 Class 7A Rankings
Week 12, 2022
Copyright Seventy Seven's Publishing
1. Bryant (9-0)
2. Cabot (8-2)
3. Conway (9-2)
4. Bentonville (9-1)
5. Bentonville West (8-3)
6. Rogers (9-2)
7. Fayetteville (7-3)
8. North LR (6-5)
9. FS Northside (4-7)
10. FS Southside (4-7)
11. Jonesboro (2-9)
12. Har-Ber (2-9)
13. Rogers Heritage (3-7)
14. LR Southwest (2-8)
15. Springdale (1-9)
16. LR Central (0-10)
LAST WEEK 
Hootens.com correctly predicted 4 of 4 games involving Class 7A teams last week and is 71-12 (86 percent) for the season..
WEEK 12 PREDICTIONS (favored team highlighted and ALL CAPS)


TOP HALF OF THE BRACKET
HOOTENS.COM GAME OF THE WEEK
NO. 3 CONWAY (9-2) at No. 7 Fayetteville (7-3) Conway finished third in the 7A-Central behind Bryant and Cabot; Fayetteville finished in a three-way tie for second in the 7A-West and earned the tiebreaker and a first-round bye in the playoffs.
Conway got its offense back on track last week, punishing Har-Ber 68-31 on a cold night in Conway. Donovyn Omolo threw for 219 yards and 4 TDs. "It will be two very good football teams," Conway coach Keith Fimple said. "Fayetteville leads the state in passing yardage. They play fast and extremely well on defense. They are very close to being undefeated in conference. We're going to have to play well. They play really well at home. And we've got to make sure we control what we can control."
Fayetteville, which lost its two conference games by a combined 2 points, is led by QB Drake Lindsey, who has thrown for 3,700 yards and 38 TDs, and linebacker Brooks Yurachek.  "Looking at Conway, we've got to play really good assignment football," Fayetteville Coach Casey Dick said. "What they do offensively is obviously really good, especially since Coach Fimple has gotten Coach [Mark] Kelley on board. They've changed schemes and done a really good job of playing up-tempo football." Dick said Conway's defense is talented. "They do a lot of different things and mixes up the look in the secondary," he said. "We'll have to be very precise with what we want to do on offense."
No. 6 Rogers (9-2) at NO. 1 BRYANT (9-0): Rogers is coming off a 38-7 win over FS Northside in the first round. RB Jacob Jenkins rushed for 230 yards and 3 TDs. Bryant had a bye last week after beating Conway two weeks ago for its 50th consecutive victory over in-state competition. Sophomore QB Jordan Walker has thrown for 1,439 yards and 16 TDs in 9 games. 
BOTTOM HALF OF THE BRACKET
No. 8 North LR (6-5) at NO. 4 BENTONVILLE (9-1): North LR's defense shined in a 28-14 win over FS Southside in the first round. The Charging Wildcats scored 14 of their 28 points off Southside turnovers. Zachary Robinson returned a fumble for a score while Diemere Manuel returned an interception for a score. Bentonville had a first-round bye after finishing league play 7-0. The Tigers have won 8 consecutive after losing to Conway in the season's second game.
No. 5 Bentonville West (8-3) at NO. 2 CABOT (8-2): Cabot won 34-10 when the teams met in Week 2, with the Panthers rushing for 324 yards and limiting the Wolverines to 78 rushing yards. Bentonville West has won 7 of 9 games since, including a 42-20 decision over Jonesboro last week. Cabot had a first-round bye after finishing second in the 7A-Central.