Class 3A Week 12 Rankings, Notes & Picks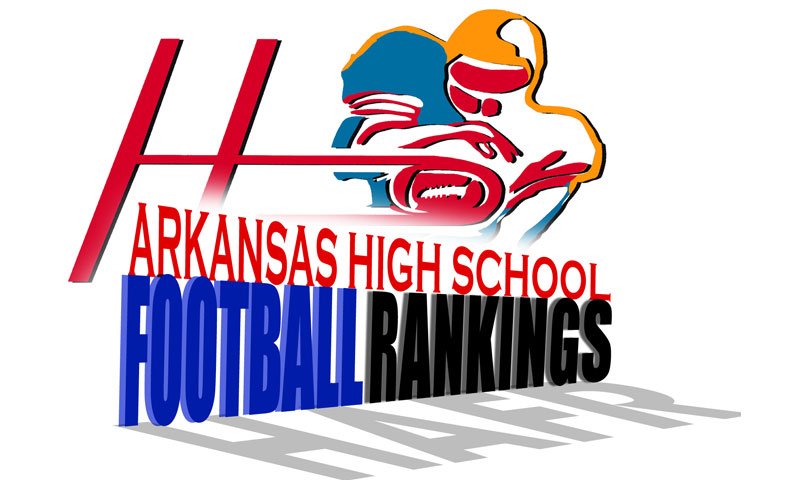 Class 3A Rankings
Week 12, 2022
Copyright Seventy Seven's Publishing
1. Prescott (10-0)
2. Charleston (10-1)
3. Rison (9-0)
4. Melbourne (11-0)
5. Booneville (9-2)
6. Glen Rose (8-2)
7. Osceola (7-3)
8. Newport (8-3)
9. Centerpoint (10-1)
10. Camden Harmony Grove (7-4)
11. Greenland (8-3)
12. Fordyce (7-4)
13. Bismarck (6-4)
14. Salem (8-3)
15. Quitman (6-4-1) 
16. Smackover (7-4) 
17. Hoxie (7-4) 
18. Walnut Ridge (7-4) 
19. Mansfield (7-4) 
20. Barton (5-6)
21. Gurdon (6-4) 
22. Magnet Cove (5-6)
23. Fouke (5-5)
24. West Fork (5-5) 
25. Lavaca (6-5) 
26. Perryville (4-7)
27. Yellville Summit (5-5)
28. Manila (3-8)
29. Junction City (4-6) 
30. Lake Village (3-6)
31. Drew Central (4-7)
32. Jessieville (3-7)
33. Cedarville (2-8)
34. Hackett (1-9)
35. Two Rivers (2-7)
36. Paris (1-8)
37. Corning (3-8)
38. Horatio (1-8)
39. Palestine-Wheatley (1-8)
40. Atkins (0-10)
41. Dollarway (0-9) 
42. Piggott (0-9)


WEEK 12 PREDICTIONS (favored team highlighted and ALL CAPS)


TOP OF THE BRACKET

HOOTENS.COM GAME OF THE WEEK
No. 12 Fordyce (7-4) at NO. 6 GLEN ROSE (8-2) Fordyce defeated Glen Rose 28-20 in Week 3, but both teams sport talented running backs. Fordyce senior Kriston Belin (164 rushing, 2 TDs) led the way in a 53-22 first-round win over Mansfield. Glen Rose, which received a first-round bye, ended its regular season with a 67-7 win as junior Heath Ballance ran for 82 yards and 4 TDs.  Glen Rose junior QB Rein Bland has thrown for 634 yards in the past 2 games.
11. Greenland (8-3) at NO. 4 MELBOURNE (11-0) Greenland traveled to Fouke and pitched a 20-0 victory in the first round. Seth Center (89 yds) and Tucker Meadors (2 TD) powered the Pirates' ground game. Melbourne senior Carter Bray did it all in a 55-14 first-round win over Jessieville, scoring on a 73-yard Pick 6, a 50-yard punt return and a 45-yard play when he forced a fumble, scooped it and scored. Bray also added 2 receiving TD. Melbourne Coach Stu Smith says Greenland is one of the better teams in 3A. "They play incredibly tough," Smith says.
NO. 10 CAMDEN HARMONY GROVE (7-4) at No. 7 Osceola (7-3) Osceola, which possesses one of the larger offensive lines in 3A, was the lone 2-3A team to win in the opening round as Torian Bell Jr. threw 2 TD passes in the Seminoles' 20-14 win over Perryville.  Camden Harmony Grove routed Corning 49-14, rushing for 266 yards and 5 TDs. QB Caleb Johnson completed 6 of 8 passes for 213 yards and 2 TDs.
 NO. 5 BOONEVILLE (9-2) at No. 16 Smackover (7-4) Booneville ran all over Junction City in a 42-14 win last week. Trace Hall (186 yards, 2 TDs) and Dax Goff (120, 1 TD) proved to be too much for the Dragons. Smackover outlasted Barton 46-28 behind RJ Boone's 3 TDs.
BOTTOM OF THE BRACKET

No. 13 Bismarck (6-4) at NO. 3 RISON (9-0) In another rematch from the regular season, Bismarck travels to Rison looking to avenge a 34-31 loss. Bismarck beat Manila 42-0 in the opening round. Ian Smith threw for 171 yards and 2 TD while adding 44 yards and a score on the ground for the Lions. Rison used the bye week to get healthy. Bradyn DuPuy (1,137 yards) and DJ Kines (1,073 yards) lead a Wildcats offense that is scoring 40 points per game.
 No. 14 Salem (8-3) at NO. 1 PRESCOTT (10-0) Prescott won 35-0 over Drew Central. Salem raced to a 36-7 win over Walnut Ridge. Salem Coach Josh Watson says the Prescott offense is going to be a challenge. "Prescott gets the ball out so fast, we've got to be ready to get to the ball and play the next play,"  Watson says. 
No. 9 Centerpoint (10-1) at NO. 2 CHARLESTON (10-1) Charleston QB Brandon Scott accounted for 180 total yards and 5 TDs in a 41-6 first-round win over Gurdon. Charleston's attention turns to Jace Clark and Centerpoint, who defeated Lavaca 48-22. Clark has rushed for 1,632 yards and 26 TD this season.

 No. 15 Quitman (6-4-1) at NO. 8 NEWPORT (8-3)
Quitman knocked off Hoxie 21-14, registering 10 TFLs. Senior LB Trevor Hensley racked up 14 tackles and 3 TFLs. The Bulldogs' reward is conference foe Newport, which beat Magnet Cove 50-14. DeJai Marshall passed for 343 yards and 4 TDs, with 189 yards and 2 TDs going to Kylan Crite.