Class 2A/8-Man Week 12 Rankings, Notes & Picks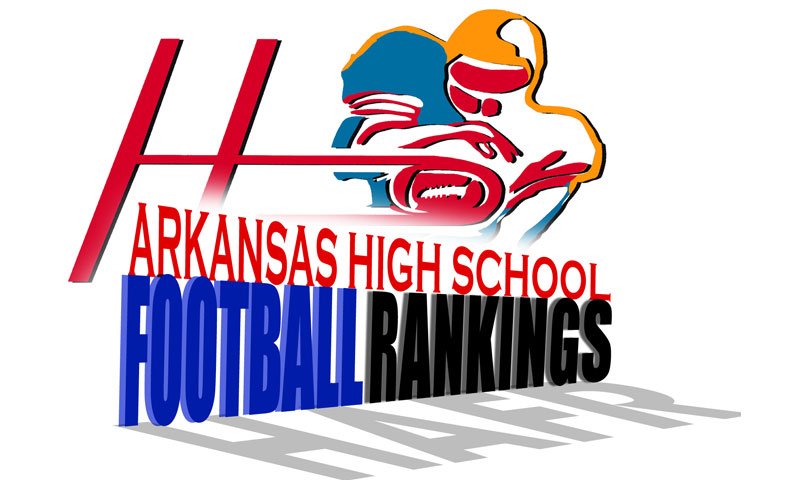 Class 2A Rankings
Week 12, 2022
Copyright Seventy Seven's Publishing
1. Hazen (10-0)
2. Carlisle (9-1)
3. Mount Ida (8-2)
4. Earle (8-3)
5. Des Arc (7-3)
6. EPC (9-2)
7. Marked Tree (9-2)
8. Dierks (9-2)
9. Bigelow (9-2)
10. Hector (6-4-1)
11. Episcopal (7-4)
12. England (6-5)
13. Mineral Springs (7-4)
14. Conway Christian (7-4)
15. Clarendon (6-4)
16. Poyen (5-6)
17. Murfreesboro (4-6)
18. Hampton (3-7)
19. McCrory (2-8)
20. Magazine (3-7)
21. Mountainburg (3-6)
22. J.C. Westside (2-8)
23. Cross County (2-7)
24. Bearden (1-8)
25. Lafayette County (1-9)
26. Baptist Prep (0-10)
27. Foreman (0-10)
28. Marianna (0-9)
29. Decatur (0-10)
LAST WEEK

Hootens.com correctly predicted 6 out of 8 games (75 percent) involving 2A teams and is 141 of 177 (80 percent) for the season.
WEEK 12 PREDICTIONS (favored team highlighted and ALL CAPS)


TOP OF THE BRACKET

HOOTENS.COM GAME OF THE WEEK

No. 4 Earle (8-3) at NO. 2 CARLISLE (9-1): Neither team made it past the first round last year, but they play on this season.
Earle knocked off 1-2A top seed Bigelow 28-12. Running backs Cam Smith and B.J. Powell both rushed for more than 100 yards. Standout junior WR Joseph McVay also topped 100 yards. Senior QB Tyrome Hurst III (200 passing yards, 105 rushing yards) also intercepted 2 passes from the safety position for Earle, which has won 6 in a row.
Carlisle trailed Mineral Springs 22-8 going into the third quarter, but senior RB Jason Sullivan (24 carries, 151 yards, 2 TDs) brought the Bison back in the final seconds to win 32-28. Junior QB Holden Jones and senior Cory Linz both recorded rushing TDs. Junior OL/DL Luke Petrus (6 tackles, 1 sack, 2 TFLs) and senior offensive linemen Keller Kilgore and Ben Smith dominated the line of scrimmage, Coach Caleb Shock says. 
Watch extended highlights of Carlisle's 32-28 win over Mineral Springs.
Mount Ida (8-2) at DES ARC (7-3): Des Arc, with first-year Coach Brandon Barbaree, breezed past Magazine 46-6 in the first round. Senior RB Trevion Reed (122 yards, 3 TDs), senior FB/LB Jack Kearby (32 yards, 1 TD; 1 interception), sophomore Daviyon Bell (70 yards, 1 TD) and junior Brady Boudreax (77 yards, 1 TD) contributed in the run game. Sophomore Walker Harris and Ty Tallent intercepted passes. Coach Michael White's Mount Ida Lions beat Episcopal, 40-13. Senior RBs Jacob Woodfield (151 rushing, 2 TDs) and Drayton Standridge (138 rushing, 3 TDs) led Mount Ida. Senior Lane Nolen totaled 108 yards and 2 TDs. Last year, Des Arc beat Mount Ida 58-8.

Watch extended highlights of Mount Ida's 38-22 loss against Dierks in the conference championship.
BOTTOM OF THE BRACKET

England (6-5) at E. POINSETT COUNTY (9-2): Junior RB Dennis Gaines (22 carries, 264 yards, 5 TDs) carried EPC to a 56-26 victory over Hector last week. Gaines, the state's leading rusher, needs 153 yards this week to top 3,000 yards on the season. Senior QB Carter Smith accounted for 164 yards and 3 TDs, while junior Omar McCustion caught 2 passes for 71 yards and 2 TDs. Senior DL Jamarkius Garrett and junior LB Michael Collins logged 10 tackles a piece. The England Lions ran for 300 yards in last week's 42-28 win against Dierks. Senior QB/FS Chandler Cheek (163 rushing yards, 2 TDs) intercepted 2 passes, returning one of them 70 yards for a score. Cooper Price intercepted another pass at the Dierks 5 and took it in for 6. Sophomore RB Nehemiah Solee (5 carries, 94 yards) scored on a 60-yard run, while Nick Brown Jr. caught a 27-yard TD pass. A win on Friday would give England 7 wins on the season, more than in the 3 previous seasons combined.
Watch extended highlights of EPC's 46-36 win over Class 3A Walnut Ridge from earlier this year. 
Marked Tree (9-2) at HAZEN (10-0): Top-ranked Hazen breezed past Poyen last week, 48-6. Senior QB Luke King completed 12 of 16 passes for 162 yards and totaled 3 TDs (1 passing, 2 rushing). Junior RB Braylan Anderson rushed for 139 yards and 3 TDs. Junior playmaker Kolton Tosh caught 5 passes for 61 yards and rushed for 21 yards and a score. Junior Justin Schlenker caught 3 passes for 59 yards and a TD, and picked up 46 yards on his lone rushing attempt. Tosh (107 tackles on the season) led the defense with 9 tackles, while senior Collin Kee made 8 stops and intercepted a pass. The Marked Tree Indians handled Conway Christian, 41-13. Senior RB LaRay Brown (125 rushing, 1 TD), sophomore QB Kenyon Carter (7-13 passing, 167 yards, 3 TDs) and senior Willie Marshall (4-103 receiving, 2 TDs; 1 rushing TD; fumble recovery TD) led the way. Sophomore Jonah Walker caught a TD pass as well.

Watch extended highlights of Hazen's 38-30 win over Carlisle earlier this season.
8-Man Rankings
Week 12, 2022
Copyright Seventy Seven's Publishing 
1. Mountain Pine (11-0)
2. Woodlawn (9-1)
3. Izard County Consolidated (7-2)
4. Rector (7-2)
5. Spring Hill (7-4) 
6. Brinkley (5-4)
7. Strong (4-4-1)
8. Marvell (3-4)
9. Midland (2-6)
10. KIPP Helena  (1-4)
11. Hermitage (1-6)
12. Dermott (0-6)
LAST WEEK
Hootens.com predicted correctly 3 of 4 games (75 percent) involving 8-Man teams and is 90-18 (83 percent) for the season.
WEEK 12 PREDICTIONS (favored team highlighted in yellow and ALL CAPS)
NO. 2 WOODLAWN (9-1) at Izard County Consolidated ICC, in its first season of football, won its first playoff game last week 36-6 against Spring Hill. The Cougars shut down the potent Spring Hill rushing attack. ICC will host a Woodlawn team that has averaged 42 points per game this season. Senior twins Caleb Martin and Jaxon Martin have combined for 1,848 yards rushing and 32 TDs in 2022. Woodlawn rushed for 436 yards against Brinkley, notching a 60-16 win in the process. 
No. 4 Rector (7-2) at NO. 1 MOUNTAIN PINE (11-0) Rector travels to Mountain Pine in a rematch of Mountain Pine's Week 2 win. Mountain Pine rode its defense to a 50-0 win over Midland in the first round, notching 13 TFLs. Senior Isiah Miles intercepted 2 passes and James Glasco blocked a punt for the Red Devils. Rector beat Strong 26-0, limiting the Bulldogs to 161 total yards.