Class 2A Week 12 Rankings, Notes & Picks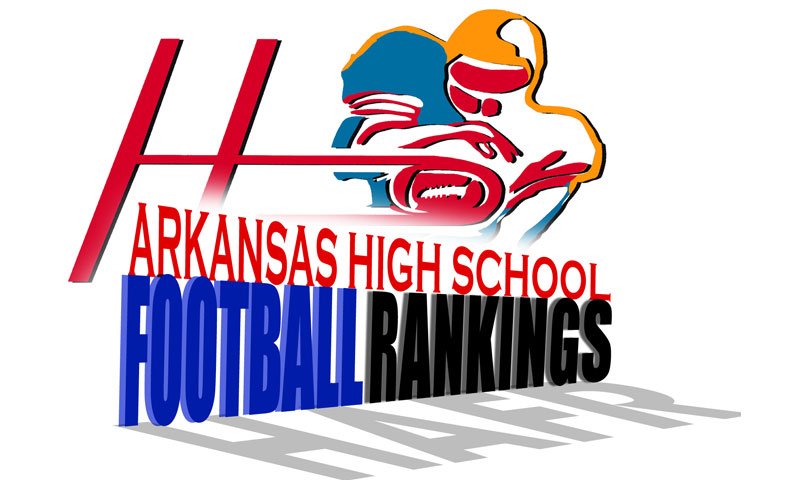 Hootens.com Rankings
Class 2A, Week 12, 2016
Copyright Hooten Publishing, Inc.
1. England (11-0)
England 35, Hector 6 highlights
2. Hampton (10-0)
Hampton 36, C. H. Grove 10
3. Hector (10-1)
Hector 44, C. Christian 24
4. Danville (10-0)
5. Des Arc (9-1)
Bald Knob 41, Des Arc 30
6. Conway Christian (10-2)
7. C. Harmony Grove (6-4)
8.  Bearden (5-5)
9.  Mount Ida (10-1)
10. Rison (6-4)
11. Murfreesboro (8-3)
12. Hackett (10-1)
13. Earle (7-3)
14. Foreman (8-3)
15. Dierks (6-5)
16. E. Poinsett County (6-4)
EPC 36, Cross Co. 22 highlights
17. McCrory (6-4)
18. Cross County (9-2)
19. Carlisle (7-4) 
20. Lavaca (6-5)
21. Quitman (7-4)
22. Mountainburg (7-3)
23. Marked Tree (6-5)
24. Salem (6-4) 
25. Parkers Chapel (4-6)
26. Woodlawn (4-5)
27. Hazen (4-7) 
28. Lafayette County (2-9) 
29. Mineral Springs (3-7)
30. Clarendon (3-7) 
31. Strong (2-8)
32. Magnet Cove (3-8)
33. Palestine-Wheatley (6-5)
34. Bigelow (3-7)
35. Augusta (2-7)
36. Brinkley (3-6)
37. Cutter M. Star (3-7) 
38. J.C. Westside (4-7) 
39. Spring Hill (2-8) 
40. Magazine (4-6)
41. Poyen (1-9)
42. Decatur (1-8)
43. Western Yell County (1-9) 
44. Marvell (0-9) 
45. Rector (1-7) 
46. Midland (0-10) 
47. Mountain Pine (0-9)
GAME OF THE WEEK
No. 6 Conway Christian at No. 9 Mount Ida
Conway Christian bagged another tradition-rich program from the 8-2A last week, rallying past Bearden 28-22 on the road, much as it did last year in a 41-36 second- round win at (now 3A) Junction City. A lethal passing game features sophomore QB Jacob Wood (2,776 yards, 33 touchdowns, 10 interceptions) throwing timing routes to senior WR Seth Smith (24 yards per catch), junior Luke Gates (25 ypc) and sophomore WR Nick Scherrey (21 ypc). Smith caught seven passes last week at Bearden for 206 yards and the game-winning TD, an 86-yard bomb in the fourth quarter. Mount Ida did not fare well in its last passing test, a 42-21 loss to Dierks. Mount Ida will try to run the football and the clock this week with junior RB Cade Helms (1,062 yards, 11 TDs) and sophomore RBs Jonathan Lagrange (883 yards, 17  TDs) and Gage Dyer (661 yards, 11 ypc). Mount Ida senior TE/DE Anthony Spurling (6-3, 230) has missed the entire season with a broken ankle, but he's practicing this week and could play Friday night.

LAST WEEK
Hootens.com correctly picked 12 of 14 games (86 percent) involving Class 2A teams. Hootens.com is 206-51 (80 percent) for the season.

WEEK 12 PLAYOFF PREDICTIONS (favored team in CAPS followed by point spread)
TOP OF BRACKET
Carlisle at DANVILLE (10): Two physical teams that run the football, a lot. Danville senior QB Jake Madding has attempted just 32 passes this year but he has rushed 74 times for 999 yards (13.5 ypc) and 10 TDs. Senior RB/LB Chris Thurman has rushed for 945 yards and made a team-high 77 tackles. Carlisle counters with senior RB Ty Golleher, who carried 31 times for 188 yards and two TDs vs. McCrory and rambled 30 times last week for 194 yards and two TDs in a 49-21 win over Quitman.
CONWAY CHRISTIAN (6) at Mount Ida: See hootens.com Game of the Week.
Salem at CROSS COUNTY (1): A rematch of a 3-2A game Week 6 won by Cross County 20-12. Last week, Salem turned two EPC turnovers into TDs and shut out the defending state champions in the second half for a 28-14 road win. Cross County overcame two interceptions and the big-play ability of Lafayette County with a pair of junior Kaylob Boykin TD runs in the fourth quarter for a 30-26 first-round win.
HECTOR (9) at C. Harmony Grove: Hector eyes its third victim from the 8-2A this season, owning wins over Bearden (30-14) Week 2 and Rison (52-27) last week. Rison beat Camden Harmony Grove 34-26 in overtime four weeks ago. Hector did not force run-first Rison to punt last week, but it did end Rison drives with a fumble recovery, an interception and fourth-down stops. Hector senior QB Tanner Gaines has topped 3,000 total yards for an offense that averages 37 ppg. Senior LB Zach White and end Logan Church lead an opportunistic defense. Harmony Grove senior LB Jarrett Garcia and sophomore LB Gannon pace a defense that allowed 300 rushing yards to Rison.

BOTTOM OF BRACKET
Mountainburg at DES ARC (12): Mountainburg crushed 3-2A member Marked Tree 41-8 last week, and Des Arc struggled to get past 3-2A member EPC 12-6 at midseason. Des Arc, with superior team speed, cannot afford to look past Mountainburg at a possible matchup next week with No. 2 Hampton.
Foreman at HAMPTON (6): Foreman's Flexbone features three 1,000-yard rushers in senior fullback and team captain Kolton Moore, QB Tucker Hall and sophomore HB Kyren Batey. But two field goals by Sam Gamble pushed Foreman past EPC 33-30 last week. Foreman's defense, led by Moore at middle linebacker, has not seen an athlete like Hampton senior Monta' Thomas. Thomas has rushed for 1,514 yards (16 ypc) and 29 TDs this year. Sophomore Tre Murphy (91 tackles) and senior Emanuel Hegler (81 tackles) and sophomore Deveyon Stephens (79 tackles) lead the Hampton defense.
Hackett at ENGLAND (32): Magnet Cove overthrew a pair of TD passes, dropped another potential TD pass and successfully slowed down Hackett's running game last week. Hackett still won 20-8. England mauled Magnet Cove 54-0 Week 4. For the second year in a row, Hackett runs into the likely state champion in the second round of the playoffs. Hackett lost one year ago at eventual 2015 state champion McCrory 49-6.
EARLE (9) at Murfreesboro: Murfreesboro has won six straight after a 50-20 midseason loss to Mount Ida. Two weeks ago, junior backup QB J.C. Motley took a reverse pitch and passed to the end zone where the ball was tipped by defenders and then caught by senior wideout Troy Stone for the 26-20 victory over Dierks. Last week the Rattlers  got past Lavaca 38-30 when senior Gavin Gardner ran 29 and 46 yards for TDs in the fourth quarter. That was the good news. The bad news: Murfreesboro allowed 4-2A fourth seed Lavaca to run for 261 yards, 18 first downs and three TDs. The Earle Bulldogs will run junior QB Gerry Bohanon, RB Trevon Reel and RB Jaquez Gray, who combined last week for more than 350 yards in a 28-7 win over Dierks. Murfreesboro defeated Dierks 26-20 two weeks ago.