A-State rallies, loses 37-32 to Appalachian St.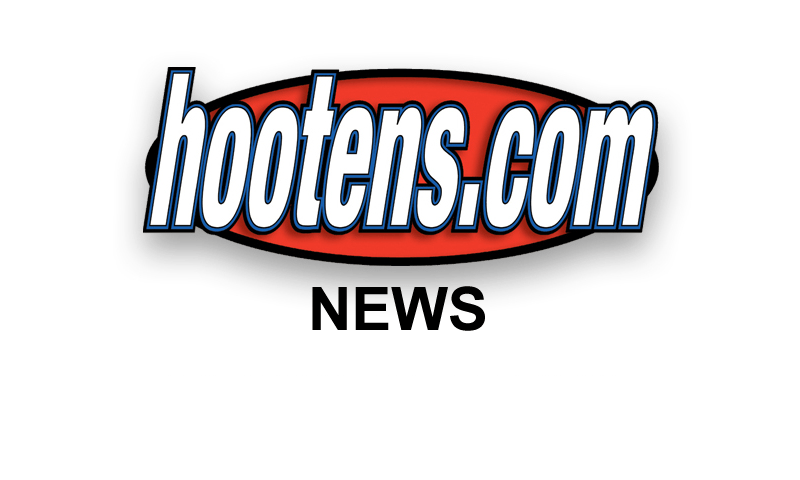 JONESBORO - Arkansas State scored two touchdowns in the final three minutes, but Appalachian State made a defensive stand on the Red Wolves' final drive to escape with a 37-32 victory Saturday afternoon at Centennial Bank Stadium.
The Mountaineers scored 31 straight points to build a 37-20 lead with over two minutes to go in the game, but Terrence Upshaw fumbled a handoff at his own 10-yard line and A-State capitalized on the next play with a pass from Fredi Knighten to Darion Griswold to cut the lead to 37-26.
Following a successful onside kick and recovery by junior placekicker Luke Ferguson, Knighten led the Red Wolves on a four-play, 53-yard drive that culminated with a nine-yard touchdown reception by Johnston White to get A-State within 37-32.
A-State failed to recover its next onside kick attempt, but held Appalachian State to a three-and-out to get the ball with 22 seconds left in the game. Knighten completed a pass to Griswold to get A-State to its 41-yard line, but the next two attempts fell incomplete and the final play ended with a turnover on a lateral attempt to end the Red Wolves' six game home win streak.
"Obviously I'm very disappointed and I was hoping I would not have to make one of these speeches, especially here at home," A-State head coach Blake Anderson said. "First of all I think, (Scott) Satterfield and his crew had a great game plan, and executed perfectly. It was obvious that their plan was to run the ball, control the ball, run the clock down and try to shorten the game."
Arkansas State jumped out to an early 13-0 lead in the first quarter after a one-yard touchdown run by Knighten and 38-yard punt return by freshman Blaise Taylor. Knighten's touchdown capped a nine-play, 81-yard drive in which all of the Red Wolves' positive yardage came via the run game. White had the big play on the drive with a 27-yard run to the Appalachian State 14-yard line, and Knighten scored five plays later on fourth-and-goal from the one on a boot leg for the game's first score.
After a three-and-out by the Mountaineers, Taylor took a short punt and found a seem up the middle and before breaking to the home sideline to push the lead to 13 points midway through the first quarter.
The Mountaineers got on the scoreboard in the second quarter on a one-yard touchdown run by Marcus Cox. Bentlee Critcher missed the extra-point attempt to keep the deficit at seven points at 13-6.
A-State answered later in the quarter with a three-play scoring drive that was setup by a 61-yard punt return by Taylor to the Appalachian State 31-yard line. Knighten connected with Tres Houston on a 12-yard pitch-and-catch to push the lead to 20-6 with over seven minutes to go in the half.
The Mountaineers answered before the half on a 24-yard pass from Taylor Lamb to Shaedon Meadors to make it a one score game going into the break. Appalachian State scored on its first three possessions of the third quarter to take a 34-20 lead it would not relinquish.
The Mountaineers tied the contest on a one-yard touchdown run by Lamb and took the lead on a 14-yard touchdown run by Cox, who ran for 112 yards in the second half. He finished the night with 229 yards and two touchdowns on 40 carries.
Appalachian State added another touchdown in the fourth quarter on a 16-yard pass from Lamb to Montez McGuire and also got a 24-yard field goal from Critcher to go up 37-20 with 4:10 to go in the game.
"We never got in rhythm offensively and that definitely created problems for us and they ran the ball extremely well," Anderson said. "Really the only bright spot today was our return game because punt return and kickoff return were both good, but defensively and offensively we never got in a rhythm to get them off the field or to continue drives. The one positive is our guys found some energy right there at the end and tried to make a game of it but obviously, too little, too late."
Junior linebacker Gage Sharp posted a career-best 13 tackles, while Qushaun Lee finished with 11 tackles to post double-digit tackles for the 11th time in his career. Carderious Dean had the only sack of the night for A-State, while Clifford Thomas and Sterling Young each forced a fumble.
Offensively, Knighten tied a career-high with three touchdowns passes and finished the game 14-for-28 for 147 yards and one rushing touchdown. Michael Gordon led the rushing attack with 87 yards on the ground, while Houston had four catches for 58 yards and a score.
The Red Wolves are on the road for their next contest on Thursday, Nov. 20, against Texas State in San Marcos. The Sun Belt Conference game, which will be televised live on ESPNU, is slated for an 8:30 p.m. (CT) start. Tickets can be purchased by contacting the A-State Central Box Office at 870-972-2781 or 1-888-ASU-FANS or online at tickets.astate.edu.
"