Hogs: Reserves get extra work, turn heads as season winds down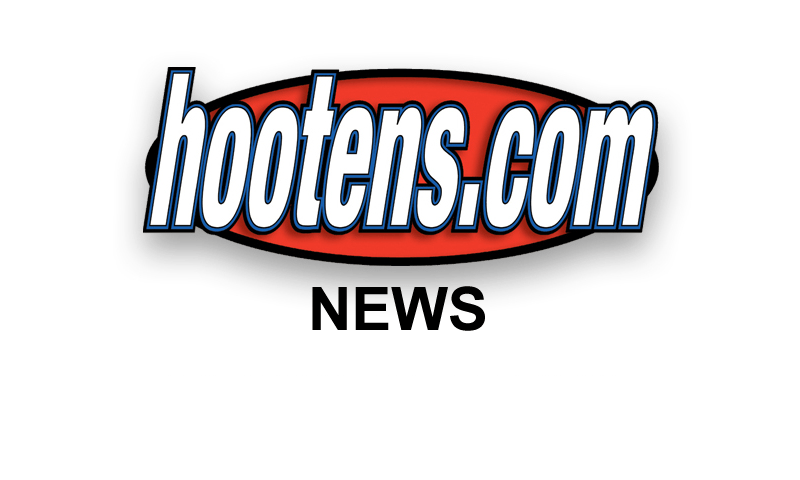 FAYETTEVILLE - Tevin Beanum and De'Andre Coley likely will remember Arkansas' bye weeks fondly during this forgettable 3-7 season.
Beanum, the defensive end from Forrest City, and Coley, the safety from Miami, Fla., are among the redshirting freshmen Arkansas coach Bret Bielema repeatedly praised for their "developmental practices" and scrimmages. Bielema and the staff had time to break from the game-week preparation routine to monitor the redshirts and lesser-used reserves.
Arkansas HC Bielema points to an
exciting spring as reserves emerge
at multiple positions.
Arkansas concluded its three bye week practices Thursday before Bielema and most of his assistants hit the recruiting trail before reassembling for a Sunday practice. Arkansas battles Mississippi State on Nov. 23 in Little Rock.

Bielema spoke Thursday of Beanum and Coley impressing him and on Wedneday's SEC teleconference said: "Tevin Beanum is somebody I am excited about to get our hands on this week. I see he's gained about 30 pounds. De'Andre Coley is a safety that has gone from 168 to 194 and looks like a different person. He is an extremely aggressive player during practice. Those two guys really jump out on defense."

Beanum and second-year freshman defensive ends, Deatrich Wise, Brandon Lewis, JaMichael Winston and Taiwan Johnson all likely will compete for the starting job vacated by senior captain Chris Smith, who will graduate once the Hogs end their season Nov. 29 at LSU.

Coley already projects at free safety with senior starter Eric Bennett departing. Bielema said Thursday, "De'Andre Coley continues to jump out at safety. He made a couple of nice plays today."

REDSHIRT FRESHMEN ON O
Offensively, among the redshirt freshmen, Bielema mentioned fullback Chris Jones of De Queen and quarterbacks Austin Allen of Fayetteville and Damon "Duwop" Mitchell of Egg Harbor, N.J.

"Chris Jones, a fullback, is an Arkansas kid here that we almost played about halfway through the season," Bielema said Thursday. "He has been a very, very pleasant surprise for us overall. Offensively, I think Austin Allen and Damon Mitchell, Duwop, have done a really nice job of growing as much as they can during their redshirt season here. So, those guys are going to make a run for it in the spring."

Arkansas graduates senior captain and fullback Kiero Small after the LSU game.

Because the Hogs (3-7, 0-6 in the SEC) are beyond mathematical hope of bowl eligibility, Bielema said the developmental practices will continue in an abbreviated form during the final two game weeks.

"I think on Sunday we will do about an hour and 15 minute practice with our ones and twos," Bielema said, "and then we will keep our threes and fours, our developmental guys, out there for another 45 minutes for us to get that much more developmental work. On Tuesday, Wednesday and Thursday we will devote 10 minutes of practice where those guys can continue to work as well."

While working the young players, Bielema and his staff are not giving up on the varsity.

MITCHEL BOUNCES BACK
In fact, junior cornerback Tevin Mitchel was praised Thursday as he tries to break a tackling slump.

Regarded as Arkansas' best defensive back in 2011 and 2012, Mitchel fell down trying to tackle Auburn receiver Sammie Coates on what became an 88-yard touchdown and then was benched during last Saturday's 34-24 loss at Ole Miss after whiffing on an attempted open-field tackle of receiver Donte Moncrief, who romped 52 yards for a TD.

"Tevin Mitchel probably had his best week of practice," Bielema said. "We really challenged him, showed him some things during the bye week. I thought Coach (Chris) Johnson did a nice job of handling him. He's been working and rotating himself through."

Both varsity cornerback positions have been open to competition.

Mitchel and Dean compete on one side, while sophomore Will Hines, back from the broken arm that sidelined the past four games, competes with redshirt freshman Jared Collins and junior college transfer Carroll Washington.

Collins and Washington have split Hines' job in his absence.

"Really between DJ Dean, Carroll Washington, Jared Collins, Tevin Mitchel and now throw Will into it," Bielema said. "Those guys have been rotating equally amongst the ones and twos."




"