Class 5A - Week 11 - 2013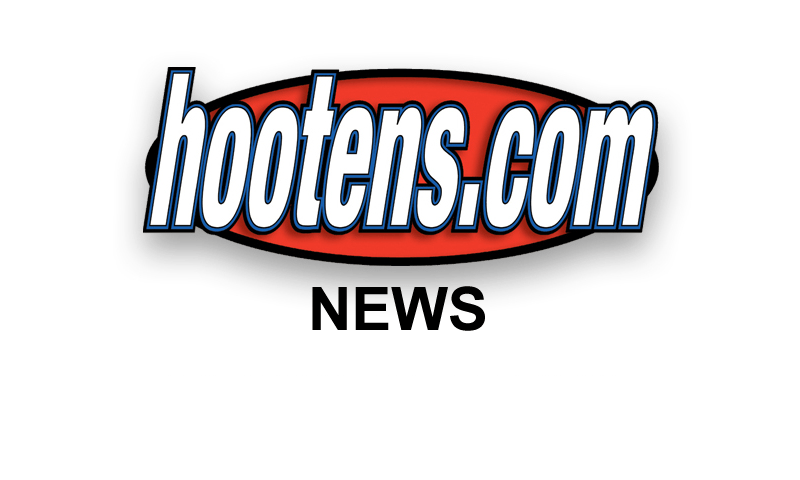 Hootens.com Rankings
Class 5A, Week 11, 2013
Copyright Hooten Publishing, Inc.
1. Pulaski Academy (10-0)
2. Camden Fairview (9-1)
3. Batesville (8-2)
4. Alma (8-2)
5. Morrilton (8-2)
6. Hope (8-2)
7. Wynne (8-2)
8. Shiloh Christian (6-3-1)
9. White Hall (8-2)
10. Watson Chapel (5-4)
11. Sylvan Hills (7-3)
12. Mills (8-2)
13. West Helena (6-4)
14. Forrest City (7-3)
15. Nettleton (5-5)
16. Beebe (5-5)
17. Greenbrier (4-6)
18. Jacksonville (4-6)
19. LR Christian (4-6)
20. Vilonia (3-7)
21. HS Lakeside (3-7)
22. Harrison (3-7)
23. Clarksville (3-7)
24. Hot Springs (3-7)
25. Magnolia (3-7)
26. Greene County Tech (2-8)
27. Paragould (3-7)
28. Huntsville (2-8)
29. Blytheville (1-9)
30. De Queen (0-10)
31. LR McClellan (1-9)
32. North Pulaski (0-10)
HOOTENS.COM GAME OF THE WEEK
No. 8 Shiloh Christian at No. 7 Wynne
This is the second meeting between two tradition-rich teams. They tied 47-47 in the 2001 opener during Hootens.com Kickoff Week before both went on to state championships. Shiloh Christian finishes as the West's No. 3 seed following losses to Morrilton and Alma. Shiloh Christian turned it over three times in the first half of last week's 37-14 loss at Alma. The Saints expect five starters to miss this week's game. Senior Chris Cox, filling in for running back Chandler Smith, ran for 150 yards at Alma, while QB Dillon Sharp, filling in for Daniel Shimer, passed for almost 200 yards. Senior defensive end Matt Hansen sacked Alma's QB, forced a fumble and returned it for a touchdown (although the play was later negated). "They are good up front defensively," Wynne coach Chris Hill says. "It doesn't matter who they have on the field offensively, they are going to put you in a bind with so many different formations. You have to spend so much practice time learning how to line up correctly. You can't play defense if you can't get lined up."
Wynne has a home record of 12-1 over the past two years. The Yellowjacket's only losses this fall were to at Class 6A Marion in the opener and at 5A East champ Batesville. They run the ball 65 percent of the time this fall, with sophomore Antonio Davis gaining 1,625 yards and 24 TDs. Junior quarterback Zach Morris has passed for more than 1,800 yards and 16 TDs, and thrown just three interceptions. Offensive tackle Jake Snyder, who committed to ULM, "is playing lights out," Hill says. Junior noseguard Deandre McGill (leading tackler and sacker) and junior linebacker Roy Like lead the defense. "McGill is as good of a noseguard as I've ever seen," says Shiloh Christian coach Josh Floyd, who has 99 career victories. "It's hard to shut them down."
LAST WEEK
Hootens.com correctly predicted all 16 games. For the season, Hootens.com correctly predicted 163 of 196 games (83 percent).
WEEK 11 PREDICTIONS (favored team in ALL CAPS followed by point spread)
TOP HALF OF THE BRACKET
Beebe at ALMA (18): Alma won its first conference title since 2004 and hosts its first playoff game since 2005. Alma senior running back Malachi White ran for three TDs in last week's 23-point win over Shiloh Christian, and he's rushed for almost 1,000 yards this fall. Beebe falls to the No. 4 seed after losing its final two games by a combined 50 points. Sophomore Tripp Smith has rushed for more than 1,700 yards this year. Watch highlights of Alma's Week 5 win at Morrilton here.
WHITE HALL (1) at Mills: These former conference foes were members of the former 5A Southeast from 2002-2011. White Hall won seven of the past 10 in the series, but seven of the games were decided by a TD or less and two games went to overtime. White Hall junior Kendrick Edgerson rushed for more than 1,200 yards and 17 TDs this year. Mills advances to the playoffs for the fourth time in five years. Senior cornerback Jacob Cranford returned an interception for the clinching TD with 58 seconds left in last week's 20-13 win over West Helena. Junior Calen Peters ran 15 yards for a TD and caught a crucial 79-yard TD pass with 17 seconds left in the first half. "They do what we don't defend well," White Hall coach Mike Vaughn says. "They run the ball out of the Double Wing. They'll give us problems because they are so big, and their perimeter people are as fast as any in our conference."
Greenbrier at BATESVILLE (17): Greenbrier advances to the playoffs for the fourth straight season after mercy-ruling rival Vilonia 48-6 a week ago, its first victory since Oct. 4. The Panthers held Vilonia to one first-down in the first half. Batesville has won three 5A East titles the past four years and finished as state runner-up the past two. The Pioneers ran for 370 yards in last week's 31-point win at Beebe. Senior Jalen Haynes has emerged at running back the past month. He ran for 114 yards and a pair of TDs at Beebe. Watch highlights of Batesville's Week 7 win over Wynne here.
West Helena at CAMDEN FAIRVIEW (14): Camden Fairview earned a share of its fifth straight league title last week, slipping past Watson Chapel 28-14. But the defending state champs finish as the No. 2 seed after losing by five points to Hope in Week 8. Senior QB Matt Ollison completes 70 percent of his passes for more than 2,200 yards and 23 TDs, while all-purpose senior Deion Holliman has more than 800 yards receiving and 300 yards rushing. Junior Cornelius Page caught the game-clinching TD at Watson Chapel. West Helena lost at Mills 20-13 last week, forcing the Cougars on the road in the first-round. West Helena is in the playoffs for the fifth time in seven seasons. Watch highlights of Camden Fairview's Week 6 win over Magnolia here and highlights of West Helena's week 1 loss to Dollarway here.

BOTTOM HALF OF THE BRACKET
Sylvan Hills at HOPE (11): Hope shared its first league title since 2006 by mercy-ruling Magnolia 41-0 last week. Bobcat senior Javon Westmoreland has rushed for more than 1,000 yards this fall. Sylvan Hills returns to the playoffs for the second straight season. The Bears scored 35 points in the first half of last week's 48-19 triumph at North Pulaski. Sylvan Hills junior QB Tra Doss has rushed for 1,086 yards and 21 TDs this season. Watch highlights of Hope's Week 10 win over Magnolia here.
Shiloh Christian at WYNNE (1): Hootens.com Class 5A Game of the Week. Watch highligths of Wynne's Week 7 loss at Batesville here and highlights of Shiloh Christian's Week 3 loss to Greenwood here.
Watson Chapel at PULASKI ACADEMY (16): Pulaski Academy returns to the playoffs for the 15th straight season. The Bruins scored a school-record 65 points in the first half against Jacksonville a week ago. Junior QB Will Hefly has completed 202 of 293 passes (69 percent) for 2,989 yards and 43 TDs this fall. Watson Chapel dropped from a possible No. 1 seed to the No. 4 seed with last week's 14-point loss to Camden Fairview. Wildcat senior Devonta Battles has rushed for more than 1,100 yards this year. He's rushed for seven TDs the past three weeks.
Nettleton at MORRILTON (21): Nettleton returns to the playoffs for the first time since 2007. The Raiders blasted Beebe two weeks ago but lost by 35 points at Wynne last week. Morrilton, in the playoffs for the third straight season, has only lost to Class 6A Russellville and 5A West champ Alma this year. Morrilton senior QB Toney Hawkins has passed for more than 1,900 yards and 20 TDs this fall. Watch highlights of Morrilton's Week 9 win over Harrison here.