Class 4A - Week 11 - 2013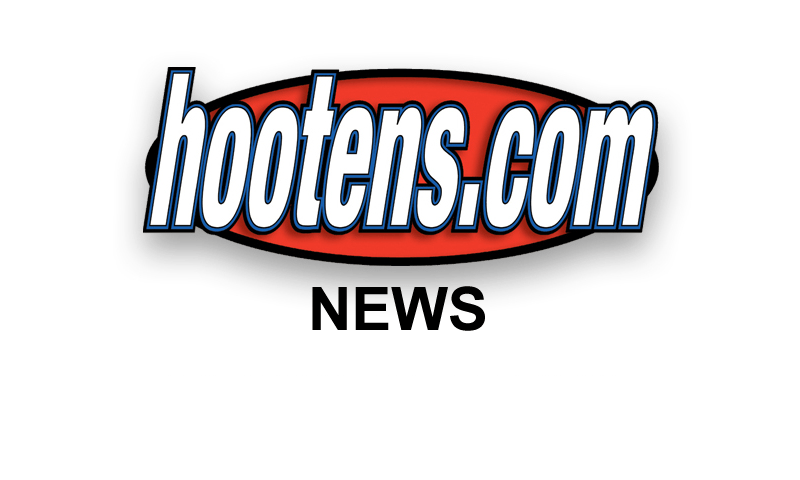 Hootens.com Rankings
Class 4A, Week 11, 2013
Copyright Hooten Publishing, Inc.
1. Warren (7-3)
2. Arkadelphia (10-0)
3. Dollarway (10-0)
4. Booneville (10-0)
5. Prairie Grove (9-1)
6. Gosnell (9-1)
7. Malvern (8-2)
8. Hamburg (8-2)
9. Valley View (9-1)
10. Ashdown (8-2)
11. Maumelle (8-2)
12. Pottsville (8-2)
13. Star City (7-3)
14. Lonoke (8-2)
15. Nashville (6-4)
16. Newport (8-2)
17. Highland (8-2)
18. Lincoln (9-1)
19. Dardanelle (7-3)
20. Pulaski Robinson (6-4)
21. Gentry (6-4)
22. Stuttgart (4-6)
23. Clinton (4-6)
24. Mena (5-5)
25. Monticello (4-6)
26. Farmington (6-3-1)
27. CAC (4-6)
28. Gravette (3-7)
29. Jonesboro Westside (6-4)
30. Dumas (2-8)
31. DeWitt (4-6)
32. Pocahontas (4-6)
33. Crossett (3-7)
34. Heber Springs (2-8)
35. Cave City (3-7)
36. Dover (2-8)
37. Subiaco Academy (3-7)
38. Arkansas Baptist (2-8)
39. Ozark (2-8)
40. Brookland (4-6)
41. Berryville (3-7)
42. Pea Ridge (1-9)
43. Southside Batesville (2-8)
44. Bauxite (1-9)
45. Marianna (1-9)
46. Trumann (1-9)
47. Lake Village (1-9)
48. Waldron (0-10)
HOOTENS.COM GAME OF THE WEEK
No. 12 Pottsville at No. 16 Newport
A battle of No. 3 seeds. Newport, in the playoffs for the 27th straight season, owns a 1-4 playoff record against 4-4A teams the past decade. Newport's only losses this fall were to Dollarway and Lonoke. The Greyhounds have won five straight, including victories over playoff participants Stuttgart (41-21 Week 6) and Clinton (27-21 Week 8). Greyhound junior quarterback Gunnar Bullard has passed for almost 2,000 yards and 20 touchdowns this fall. Senior Kristen Crite has scored 19 TDs this year. He's scored TDs by running, passing, catching, throwing, returning interceptions and returning kickoffs). Sophomore Carl Turner has rushed for more than 900 yards this fall, despite being hampered with injuries half of the season. Junior linebacker Khairan Stafford and Colton Willis pace the Greyhounds in tackles. "They are athletic and very similar to Maumelle," Pottsville coach Bryan Rust says. "They have guys who can take it to the house on any play. They thrive on the big play."
Pottsville has a 3-1 record in first round playoff games. The Apaches' two losses were to Booneville and Maumelle, who have a combined record of 18-2. They turned the ball over twice against Booneville and five times against Maumelle. Senior QB Michael Perry has passed for almost 1,200 yards and rushed for more than 700 yards this fall. Perry has 37 tackles, three tackles for loss and three interceptions at free safety. "We have to tackle them and play our assignments," Newport coach Don Harrison says.
LAST WEEK
Hootens.com correctly predicted 19 of 24 games (79 percent). For the season, Hootens.com correctly predicted 255 of 294 games (87 percent).
WEEK 11 PREDICTIONS (favored team in ALL CAPS followed by point spread)
TOP HALF OF THE BRACKET
Warren has a bye.
DARDANELLE (1) at Highland: Dardanelle finished as the No. 4 seed, mauling Mena last week by 33 points. Senior linebacker J.J. Dunn made 16 tackles, while junior end Parker Witt had 11 tackles. Dunn has 124 tackles this fall, while Witt has 86, including 19.5 tackles for loss. Junior QB Kristian Thompson passed for 103 yards and ran for 95 yards a week ago, his first complete game since breaking his arm Week 2 at Mayflower. Highland lost at 3-4A champ Gosnell 44-40 Week 7. The Rebels trounced Trumann 46-15 a week ago, leading 40-0 at halftime. Junior safety Spenser Stowers returned two interceptions for TDs. Watch highlights of Dardanelle's Week 5 loss to Pottsville here and highlights of Highland's Week 6 loss to Valley View here.
Dumas at ARKADELPHIA (38): Arkadelphia applied the 35-point sportsmanship rule eight times in the regular season. The Badgers secured its second straight 7-4A title and No. 1 playoff seed with last week's 32-point win over Malvern. The Badger defense held Malvern to 139 yards. Dumas, the 8-4A's No. 5 seed, won two games this year (beat Lake Village 63-36 Week 4 and DeWitt 41-13 Week 8). Watch highlights of Arkadelphia's Week 10 win over Malvern here.
POTTSVILLE (3) at Newport: Hootens.com Class 4A Game of the Week. Watch highlights of Pottsville's Week 9 loss to Booneville here.
Pulaski Robinson at PRAIRIE GROVE (12): Pulaski Robinson returns to the playoffs for the first time since 2010 after beating CAC and Arkansas Baptist by a combined 20 points the past two weeks. Senator senior running back Hakeem Aldridge ran for 250 yards and a pair of TDs in last week's 30-20 win at Arkansas Baptist. Prairie Grove, winners of consecutive 1-4A titles, racked up 412 yards in last week's 21-point victory at Gravette.
Gravette at VALLEY VIEW (7): This is the second playoff meeting for these teams since 2009 (Gravette won 12-7). Valley View coach Shannon Sherman assisted at Gravette in 1996-1997. The Blazers fell to the No. 2 seed after losing at Gosnell 14-10 last week. The Blazers were stuffed on fourth-and-goal from the 2-yard line in the final minutes. Gravette drives more than five hours for this game. Lion junior Cedric Duarte rushed for 1,241 yards and 11 TDs this fall. Gravette senior linebacker Tyler Kerley has 123 tackles this fall. Watch highlights of Valley View's Week 10 loss to Gosnell here.
Pocahontas at LONOKE (20): Lonoke hosts its first playoff game since beating Clarksville 48-21 in the first round in 2009, when the Jackrabbits advanced to the state title game. Lonoke Josh Coleman has rushed for 373 yards and three TDs the past two weeks. Pocahontas pounded Jonesboro Westside 43-12 a week ago to advance to the playoffs for the third straight season. The Redskins lost at teammate in summer to a car accident and coach Dave Williams hasn't coached this year (diagnosed with cancer).
Stuttgart at MAUMELLE (8): Defending state champion Stuttgart advances to the playoffs for the 17th straight season, but they lost to Marianna 20-18 a week ago. The Ricebirds haven't won since beating Clinton 35-27 Week 7. Maumelle must get over losing last week's conference title game to Booneville by 30 points. Maumelle trailed Booneville 28-17 in the third quarter last week before giving up three straight TDs. Hornet junior QB Tyshaun Robinson tallied 250 yards (168 passing, 82 rushing) against Booneville. Watch highlights of Maumelle's Week 10 loss to Booneville here.

BOTTOM HALF OF THE BRACKET
Gosnell has a bye. Watch highlights of Gosnell's Week 10 win over Valley View here.
Gentry at STAR CITY (14): Gentry returns to the playoffs for the first time since 2010 and only the second time since 1998. Pioneer senior QB Jarod Cousins has passed for almost 1,300 yards and 10 TDs and rushed for 1,196 yards and 11 TDs this fall. Star City's three losses this fall were to Booneville, Hamburg and Warren, who have a combined record of 25-5. The Bulldogs led Crossett 48-6 at halftime last week.
Jonesboro Westside at DOLLARWAY (36): This is a rematch from the first round last year, which Dollarway won 44-7. Dollarway junior running back Keshawn Williams and senior QB Joshua Liddell have rushed for more than 2,000 yards and 29 TDs this fall. Jonesboro Westside hasn't won since beating Brookland 42-22 Week 7.
Farmington at ASHDOWN (10): Ashdown returns to the playoffs for the first time since 2010, when the Panthers advanced to the quarterfinals. Ashdown sophomore Brandon Northcross scored three TDs (two rushing and one interception return) in last week's 16-point win at CAC, while senior Lamontric Turner ran 19 times for 168 yards. Farmington advances for to the playoffs for the 10th straight season and the Cardinals went to the semifinals two years ago.
Clinton at BOONEVILLE (20): Booneville won its fourth conference title in five years last week by blasting Maumelle 47-17. Bearcat junior fullback Bryson May has rushed for 1,204 yards and 18 TDs this year, while senior QB Cody Harrell has 703 yards and nine scores. Clinton mirrors Booneville with its ball-control offense. Yellow Jacket junior QB Fielder Dufrene has passed for 1,640 yards and 14 TDs and rushed for 432 yards and seven scores this fall. "Booneville is solid, they don't do anything wrong," Clinton coach Chris Dufrene says. Watch highlights of Booneville's Week 10 win over Maumelle here.
Mena at HAMBURG (18): Mena upset Arkadelphia 42-29 in the first round last year, and Hamburg lost to eventual state runner-up Ozark 38-7 in Week 11 a year ago. Hamburg finished as 8-4A runner-up this season, losing only to Camden Fairview and Warren. Lion running back Trey Miller ran nine times for 219 yards and three TDs in last week's 49-7 win at Dumas. Hamburg's defense shutout half its opponents this season. Mena gave up almost 400 yards in last week's 39-6 loss at Dardanelle.
Monticello at MALVERN (21): This is the first meeting since Malvern beat Monticello 34-14 in the first round in 1996. Malvern must shake last week's disappointing 32-point loss at Arkadelphia. The Leopards trailed 14-10 at halftime, but managed just 139 yards. Monticello advances to the playoffs for the 10th straight season by winning its final two games over Dumas and DeWitt by a total of 15 points. Monticello's Justin Berry returned an interception 50 yards for the clinching TD in last week's 28-20 triumph over DeWitt. Watch highlights of Malvern's Week 10 loss at Arkadelphia here.
NASHVILLE (6) at Lincoln: Lincoln hosts a playoff game for the first time in school history, and its nine wins are a school-record. "You go 9-1, host a playoff game and the reward is Nashville," jokes Lincoln coach Brad Harris. Lincoln's 17 seniors propelled it past Farmington last week. Senior tailback Tyler Cummings has rushed for almost 1,500 yards and 24 TDs this fall. Junior QB Drew Harris has passed for almost 1,700 yards and 22 TDs and rushed for more than 600 yards and six scores. Senior Alec Pitts has caught five TDs the past two weeks. Senior linebacker Colton Barnum paces the Wolves with 160 tackles. Nashville returns for its 23rd straight playoff appearances. The Scrappers hasn't lost a first-round playoff game since 1985. Scrapper junior QB Lucas Liggin completes 52 percent of his passes for 1,645 yards 20 TDs. Junior LaMichael Pettway has 49 receptions for 999 yards and 14 TDs, 41 carries for 223 yards and a TD and completed 32 of 55 passes for 333 yards and five scores. "He's one of the best athletes in the state," Harris says. "They give us match up problems." Watch highlights of Nashville's Week 6 win over Arkansas Baptist here.