Recruiting: Two of Bentonville's record-setting seniors draw national interest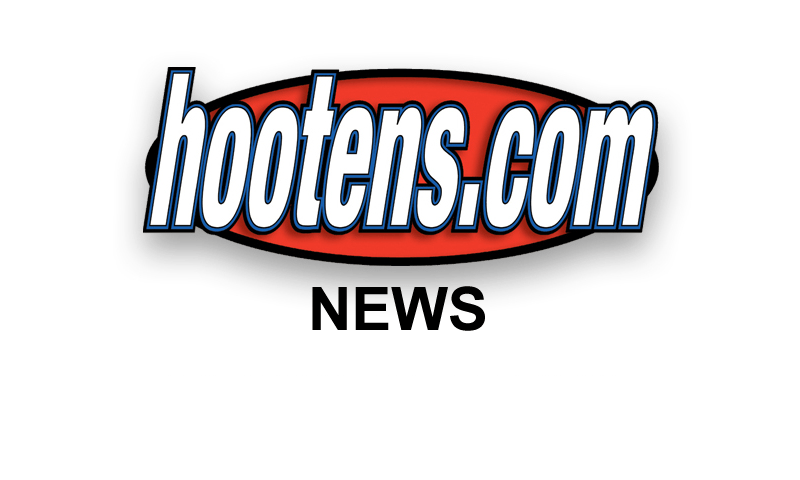 As Bentonville's football tradition grows, so does recognition for its players.

The Tigers have won 35 of their past 36 games, winning an unprecedented six straight 7A West conference championships. They've won 26 consecutive conference games, most ever in the state's highest classification. The Tigers haven't lost a league game since falling at Fort Smith Southside 31-21 in Week 5, 2009.
"I know a lot of people don't understand it, but to win six straight conference titles in this league is a great feat," Bentonville coach Barry Lunney says.
Bentonville seniors have experienced one loss in their varsity careers (29-28 in overtime in the 2011 state title game). Two of the seniors, running back/linebacker Garrett Kaufman and Tearris Wallace, are among the more highly recruited players in the state this fall.
Garrett Kaufman

Kaufman (6-2, 220), the Tigers' top tackler this fall with 87 (64 solos), committed to Arkansas State in mid-July. Kaufman proved his worth two weeks ago in the 7A West title game against Fayetteville. Kaufman forced a fumble with the Tigers trailing 17-14 early in the fourth quarter. The next play. he threw a halfback pass 38 yards for the clinching TD. He then ran 22 yards on Bentonville's next possession to set up a field goal and establish the final margin 24-17.

"Unbelievable performance," Lunney says. "Sometimes you try to overanalyze him too much. He has the 'it' factor. He's aggressive and understands the game."

Kaufman (4.0 GPA, 25 ACT) turned down scholarship offers to academic powerhouses Georgetown and Harvard when he pledged to Arkansas State. The University of Arkansas, Colorado, Rice and Vanderbilt are among the other schools still evaluating Kaufman.

"He has great vision, just see's things happen before they do," Lunney says. "And he's physical enough to take advantage of it. I've seen smart kids before who didn't have football sense. But he excels in the classroom and on the football field."

Kaufman wasn't always destined to star at linebacker. He split time at running back with Wallace as a sophomore, rushing for more than 700 yards in six games before severely spraining his ankle. The following year, Bentonville's defensive coaches begged for Kaufman, and he's played on both sides of the ball since, a rarity at the state's highest classification. He compiled 114 tackles as a junior, including six stops in the state title game.

Kaufman (4.6 speed) refused to play baseball this spring so he could improve his chances of earning a football scholarship. "He's the heart and soul of our defense," Lunney says.
Tearris Wallace


Wallace (4.4 speed) has scholarship offers from Memphis and Air Force, but the all-time leading rusher in the 7A West could garner attention from SEC schools with big performances in the playoffs.

Wallace has rushed for 4,356 yards (first 7A West player to reach 4,000 yards) and 64 TDs in his career, including 1,440 yards and a state-best 24 TDs this fall. Wallace carried 30 times for 119 yards and four TDs Week 3 in a 41-6 win over regional power Batesville (Miss.) South Panola. He's rushed for at least 100 yards in eight games this fall.

But Wallace's rise to the top of the recruiting rankings would have surprised everyone just five years ago. Unlike most of his classmates growing up in Bentonville, Wallace didn't play peewee or seventh-grade football but focused on soccer. He played football as an eighth-grader, then tore his ACL (while playing soccer, not football) just three games into his freshman season.

But the pure athlete rose to prominence as a sophomore, rushing for 1,568 yards, including a combined 409 yards and eight TDs in the semifinals and finals. He became the first sophomore to ever win championship game MVP honors.

The three-year starter impresses college recruiters with his lower body strength (505-pound squat) and pass-catching skills. "He's got the hands of a receiver," Lunney says. "And he's got great balance. You don't easily knock him off his feet. I rarely remember him losing yards in his career. Even when we blow a blocking assignment, don't get lined up right or if the other team has the perfect defense called, he seems to make it back to the line of scrimmage, plus one yard."

Colleges originally shied from Wallace because of his 4.5 speed. But opinions quickly change when college coaches watch him move on the field. "In three years, I can only think of two times that someone has caught him," Lunney says, "and they both had great angles."

Bentonville has produced two Division I linemen over the past three years, and offensive tackle Trevor Foster (6-6, 280) seemed a lock to become No. 3. But Foster tore his ACL Week 4 in Bentonville's 28-7 win at Har-Ber. Foster immediately underwent surgery so he could start rehab in late October. The University of Central Arkansas and several junior colleges have maintained contact with Foster during his injury. "He's a terrific athlete, was off to a terrific start when he was tragically injured," Lunney says. "But he'll have a chance to play college football if he chooses."

Most Division II schools in the state are pursuing senior safety Nate Gneiting (6-2, 180). Gneiting, one of the state's better athletes, won the triple jump at the Class 7A track meet in May and finished with the 18th-highest score at the NIKE Combine in Dallas during the winter.

As Bentonville's seniors keep setting records, tight end Jack Kraus (6-5, 240) could become the most highly recruited player in school history next season. The junior already has scholarship offers from Illinois and Utah State, and more should follow as his recruiting tape circulates. "He's got great hands and has learned how to be a physical blocker," Lunney says.

The Tigers received a first-round playoff bye after winning the 7A-West title this season. They start the playoffs against West Memphis this week and own homefield advantage throughout the postseason.

"