Hogs: MSU offers challenge with improved passing atack; more notes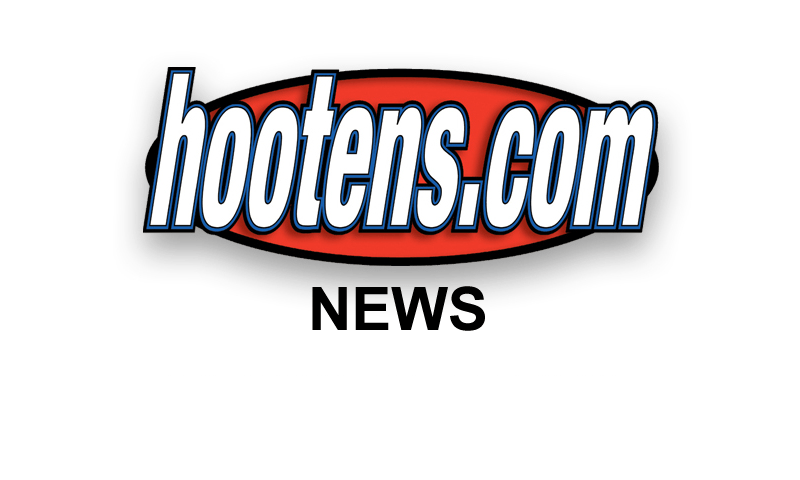 FAYETTEVILLE - Mississippi State (7-3, 3-3) returns its best running back Saturday, just in time for visiting Arkansas (4-6, 2-4).
The SEC West contest is set for 11:20 a.m. on the SEC Network at Davis-Wade Stadium in Starkville, Miss.
LaDarius Perkins is a three-year starter who had played 35 consecutive games until missing last week's 37-17 loss at LSU with a quadriceps injury. The junior is running again, Mississippi State coach Dan Mullen said Wednesday.
"He had a great practice for us yesterday (Tuesday), so we expect him to play on Saturday," Mullen said. "He's had a very good year for us."
| | |
| --- | --- |
| | |
| | Knile Davis returns |
Perkins has carried 153 times for 804 yards for a 5.3 average and eight touchdowns. Freshman Josh Robinson and sophomore Nick Griffin have netted 218 yards and 145 yards, respectively.

They are good young players but Perkins, though still a junior, is old-man special to the Mississippi State seniors bowing out on Senior Day.

"A lot of the older guys who have played together for a while, that's their guy in the huddle," Mullen said. "They see the improvement our young 'backs have made so I think they believe in them and the talent those guys have. But you get that starter in the game and you get your guy in the game it always boosts you a little bit more."

Perkins' film has impressed Arkansas defensive coordinator Paul Haynes.

"Very good running back," Haynes said. "He adds a little bit of speed and toughness to their offense, So I am sure we will see a little more of him running the football. They also use him in pass routes. I am sure we will see all three of those guys because they play them so much and they use them so much in the run game and the pass game, and all of them do a great job catching the ball."

The Bulldogs always feature a bruising running game, but fourth-year junior quarterback Tyler Russell has secondaries most thinking pass defense over run-support.

"I think they're throwing the ball a little bit more this year than they have in the past," Arkansas senior nose tackle and defensive captain Alfred Davis said Wednesday. "The guy slings the ball around. Big guy. He can see down the field. Those guys are blocking. I think they only gave up 10 sacks. Those guys are blocking great for them."

Russell was sacked 10 times attempting 69 passes last year as a backup quarterback. He's been sacked 10 times this year but has thrown 182 passes. His interceptions are the same, four last year and four this year, and his TD passes more than doubled from eight to 17.

"He might be the best thrower we have seen all year," Arkansas coach John L. Smith said.

That's not good news for an Arkansas defense carved up last week by South Carolina QB Connor Shaw, known more as a runner than a passer. Shaw exposed Arkansas true freshman inside linebackers A.J. Turner and Otha Peters, throwing down the middle during the Gamecocks' 38-20 SEC victory over the Hogs in Columbia, S.C.

Arkansas has lost three senior inside linebackers to season-ending knee injuries and placed Williams, a senior, on indefinite disciplinary suspension.

Given their circumstances, Turner, seventh on the team in tackles, and Peters, have played well and tried to learn on the job, Haynes said.

"They have grown a lot," Haynes said. "Every rep that they take and every mistake that they make, they are going to continue to grow. I actually enjoy watching them and enjoy coaching them and Coach (Taver) Johnson (the linebackers coach) enjoys coaching them because they are so excited about learning. They want to learn from it. They want to be good."

Wilson's throwing of course is an Arkansas concern, but Smith said it still starts with stopping the run. Mississippi State is 7-0 when meeting or exceeding 100 yards rushing.

The past three games against SEC West powers Alabama, Texas A&M and LSU, the Bulldogs could not rush into triple digits and lost badly.

KNILE DAVIS BACK
Fourth-year junior running back Knile Davis has recovered enough from the hamstring injury sidelining him the Past two games to play Saturday. "Knile practiced real hard and real good this week," Smith said.

Davis apparently will rotate with senior starter Dennis Johnson and true freshman Jonathan Williams. Freshman running back/returner Nate Holmes (concussion vs. SC) won't play against Mississippi State.

Defensive back Kaelon Kelleybrew gets first crack at returning punts and kickoffs.





"