7A Week 12 Rankings, Notes & Picks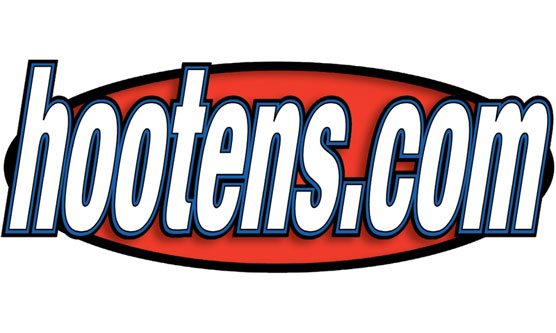 Hootens.com Rankings
Class 7A, Week 12, 2017

Copyright Hooten Publishing, Inc.


1. North Little Rock (10-0)

2. Bryant (9-1)

3. Bentonville (8-2)

4. Bentonville West (9-1)

5. Fayetteville (7-4)

6. Conway (8-3)

7. Cabot (6-5)

8. Springdale Har-Ber (7-4)

9. Springdale (6-5) 

10. Little Rock Catholic (4-6)

11. Fort Smith Northside (4-7)

12. Rogers (5-6)

13. Fort Smith Southside (3-8)

14. Little Rock Central (2-8)

15. Rogers Heritage (1-9)

16. Van Buren (0-10)



GAME OF THE WEEK

No. 5 Fayetteville at No. 2 Bryant
Rematch. Fayetteville missed a two-point conversion pass in overtime, losing to Bryant 38-37 Week 2. The defeat started a 4-game losing skid, but Fayetteville has regrouped and rides a six-game win streak into the second round. Fayetteville scored 56.6 points the past three weeks, smoking FS Southside 64-34 in the first round last Friday. Junior quarteback Darius Bowers completes 64 percent of his passes for 3,142 yards this season with 33 touchdowns and just six interceptions. Junior receivers Chris Muligna (1,313 yards and seven TDs) and Cody Gray (1,208 yards and 16 TDs) are top targets. Disruptive senior defensive end Dotson Schaefer (6-4, 230) has 69 tackles, 22 tackles for loss and 10 sacks.
"We're more comfortable now with the scheme than we were (Week 2 vs Bryant)," Coach Billy Dawson says. "In the season opener, we played 26 guys who had never played in a varsity game."
Bryant earned a first-round bye and expects the return of starting junior QB Ren Hefley this week from a broken collarbone sustained Week 6 at Little Rock Central. Bryant's only loss came Week 9 against No. 1 North Little Rock 25-14. The Hornet defense held six of its final eight regular-season opponents to 20 points or less. Dawson calls Bryant junior running back Latavain Scott "a really good player" and senior receiver Brandon Murray "a homerun hitter." Bryant scores 36.1 points weekly.
Fayetteville rushes for just 117.5 yards weekly and likely finds Bryant's defensive front hard to move although Conway standout RB Michael George rushed for 203 yards against Bryant two weeks ago. Still, the Purple Dogs prefer the pass (294.1 yards weekly) and will test Bryant's secondary often.
The return of Hefley (19 career starts) makes Bryant's passing attack much better as well.



LAST WEEK

Hootens.com correctly predicted three of four winners (75 percent) in games involving Class 7A teams. For the season, hootens.com is 79-21 (79 percent) in Class 7A.



WEEK 12 PREDICTIONS (favored team in CAPS followed by point spread)

TOP HALF OF BRACKET

Cabot at BENTONVILLE (7): Cabot ran for 75- and 68- yard touchdowns on its first two plays but still had to rally from a 21-20 halftime deficit last week to beat Springdale 43-21. Springdale lost at Bentonville 49-21 Week 7. Bentonville outscores oppenents 38-22 and rides a seven-game win streak.

Fayetteville at BRYANT (1): Game of the Week.


BOTTOM HALF OF BRACKET

FS Northside at NORTH LR (35): An anticipated matchup between talented preseason No. 1 Har-Ber and North LR was spoiled by FS Northside's 21-9 upset at Har-Ber last week. North LR, which totaled 572 yards offense in a 49-23 win at FS Northside Week 8, appears headed for its first state title in the modern era.

Conway at BENTONVILLE WEST (3): Thursday night game. Bentonville West earned a first-round bye while Conway must play just six days after ripping Rogers 41-14. West scores 42.5 points weekly but lost Week 10 to Bentonville 37-28. Conway won at Bentonville 35-16 Week 3. Conway passes for 171 yards weekly and rushes for 228.4 yards with senior Michael George approaching 1,800 yards rushing this season. George, hobbled by injury last week, practiced Monday.