5A Week 12 Rankings, Notes & Picks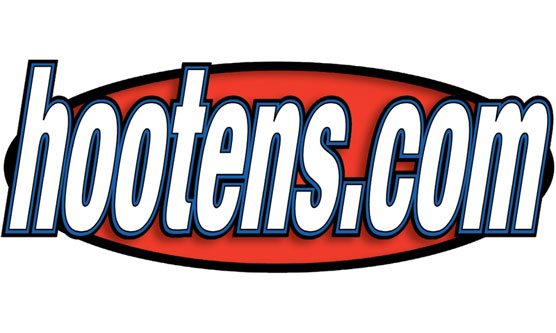 Hootens.com Rankings
Class 5A, Week 12, 2017
Copyright Hooten Publishing, Inc.

1. Pulaski Academy (11-0)
2. Wynne (10-1)
3. LR McClellan (8-3)
4. Nettleton (10-1)
5. Alma (7-4)
6. Greenbrier (8-3)
7. Harrison (8-3)
8. Morrilton (8-3)
9. LR Christian (9-2)
10. Batesville (7-4)
11. Watson Chapel (8-3)
12. Sylvan Hills (6-5)
13. Valley View (6-5)
14. HS Lakeside (6-5)
15. White Hall (6-5)
16. Camden Fairview (4-7)
17. LR Parkview (4-6)
18. De Queen (5-5)
19. Farmington (4-6)
20. Maumelle (5-5)
21. Beebe (4-6)
22. Blytheville (3-7)
23. Magnolia (3-7)
24. Forrest City (3-7)
25. Vilonia (1-9)
26. Greene Co. Tech (3-7)
27. Mills (2-8)
28. Hot Springs (1-9)
29. Paragould (1-9)
30. Clarksville (1-9)
31. Hope (0-10)
32. LR Fair (0-10)

GAME OF THE WEEK
No. 6 Greenbrier at No. 4 Nettleton
This is the first meeting between these programs, and its a battle of conference champions. Greenbrier has won five of its past six games, including 23-6 last week against Camden Fairview. Greenbrier, traditionally regarded as a high-powered passing team, gets solid play from its running attack and defense in 2017. Senior running back Sam Sutterfield presents a threat in the backfield that Greenbrier hasn't offered under Coach Randy Tribble. Sutterfield has 179 carries for 1,078 yards and 19 TDs. Senior receivers Reese Hammontree (27 catches, 553 yards and four TDs) and Grant Brown (46 catches, 486 yards and five TDs) provide deep threats. Sutterfield doubles at middle linebacker, racking up 98 tackles and two sacks. Sophomore outside linebackers Ryan Barnard (74 tackles) and Talon Moore (59 tackles) have developed into playmakers. Greenbrier senior Ethan Hall booted a 45-yard field goal against Camden Fairview.
Nettleton bounced back last week from its first loss (27-0 at Wynne Week 10) with a two-point triumph over No. 4 seed Sylvan Hills. Senior running back Detavion Turner ran for 204 yards and five TDs, while senior quarterback Deondre Henry completed 10 of 17 passes for 96 yards. Sylvan Hills missed an extra point and Raider senior Marshon Lane blocked field goal that proved the difference. Junior tackle Ronnie Bradley played his best game of 2017 against Sylvan Hills, Coach Steven Hampton says. Senior middle linebacker and leading tackler Terrian Neal and junior safety Marcus Isom pace Nettleton's defense.

LAST WEEK
Hootens.com correctly predicted 7 of 8 games (88 percent). Hootens.com has correctly predicted 174 of 210 games (83 percent) for the season.

WEEK 12 PREDICTIONS
TOP OF THE BRACKET
Morrilton at WYNNE (7): This is a rematch from the first round last season which Wynne won by 29 points. Both teams tied for league titles this fall, but were relegated to first-round road playoff games. Wynne has won four straight games since losing at Batesville Week 7, including back-to-back dominating triumphs over Nettleton and Little Rock Christian. The Yellowjackets ran for 516 yards (passed for zero) in last week's 56-42 triumph at LR Christian. Rugged fullback Ta'Von Hicks has rushed for 1,648 yards this season, including 170 yards and three TDs a week ago. Hicks needs 24 yards to become Wynne's all-time leading rusher. When opponents attack Hicks, senior QB Luke Chapman is effective keeping the ball, or handing to slotbacks Kris Miller and Corey Smith. "Looks like the same Wynne team we played last year," Morrilton coach Cody McNabb says. Morrilton lost the opening two league games but turned its season Week 6 with a 38-35 triumph at Alma. The offense became more consistent when sophomore QB Jacolby Criswell started taking the majority of the snaps in mid season. Criswell has passed for 1,824 yards and 19 TDs this season, while rushing for 860 yards and 13 TDs. Wynne hasn't lost a home playoff game since falling to eventual state champion Camden Fairview in 2012.
LR MCCLELLAN (2) at Alma: Alma lost Maumelle Week 10 and trailed No. 4 seed White Hall 9-7 at halftime a week ago, but scored three plays after intermission and rolled to a 19-point triumph. Alma senior QB Garrison Jensen "beats you with his arm and legs," McClellan coach Maurice Moody says. "He doesn't make many bad throws and plays smart. I watched them on four series and they never ran the same formation twice." Jensen has rushed for 880 yards and 15 TDs this season and passed for 2,097 yards and 23 TDs. Senior receiver Bradyen Johnson 75 catches for 1,093 yards and 15 TDs. LR McClellan edged Batesville last week by four points. Senior QB Bennie Kemp threw a TD pass to Andre Campbell and ran for a TD at Batesville, and the Crimson Lions converted both two-point attempts. Campbell made the game-saving interception late in the fourth quarter, while senior linebacker Desmond Tidwell racked up 14 stops. Kemp also plays linebacker.

BOTTOM OF THE BRACKET
GREENBRIER (6) at Nettleton: Hootens.com Class 5A Game of the Week.
Harrison at PULASKI ACADEMY (25): This is the second meeting between these programs (Harrison won 24-16 in the 2004 Hootens.com Kickoff Classic). Harrison tied for the 5A West title this season, then whipped 5A South runner-up HS Lakeside by 20 points a week ago. The Goblins put up 349 yards weekly. Senior QB Noah Ditmanson has passed for 1,539 yards and 14 TDs this season, and rushed for 898 yards and 12 TDs. Sophomore Gabe Huskey has 249 carries for 1,862 yards and 27 TDs. Pulaski Academy puts up 583 yards and 53 points weekly. Senior QB Layne Hatcher has completed 309 of 420 passes (73.6 percent) for 4,527 yards and 54 TDs with just eight interceptions. Senior Tra Johnson has 80 catches for 1,191 yards and 15 TDs, while Brett Lynch has 63 catches for 987 yards and 18 TDs. Senior linebacker Brooks Walton has 88 tackles and two forced fumbles this season.