Hogs: Failure to communicate still leads to losses; defending LSU; more notes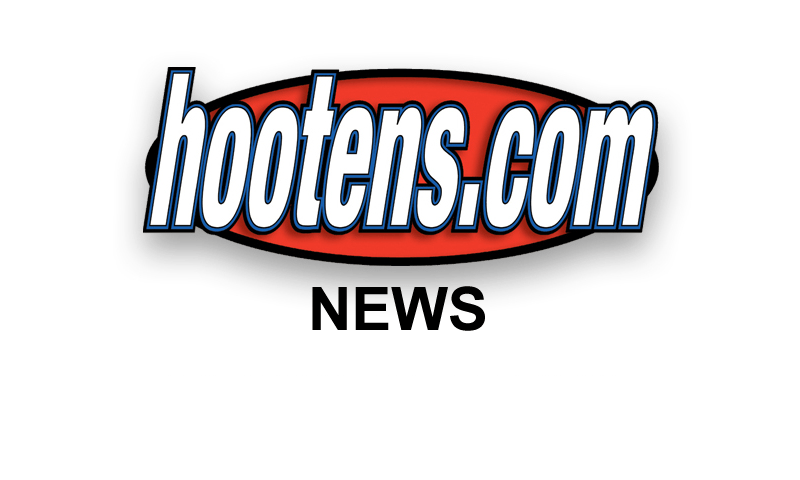 | | |
| --- | --- |
| | |
| | Jr CB WILL HINES |
FAYETTEVILLE - Hard to compare the sweaty prison movie "Cool Hand Luke" with the frigid Fayetteville forecast besetting the Arkansas Razorbacks (4-5, 0-5) and the 20th-ranked LSU Tigers (7-3, 3-3) at 7 Saturday night in their ESPN2-televised game at Reynolds Razorback Stadium.

But the memorable "Cool Hand Luke" movie line that "What we have here is a failure to communicate" resonates with the Razorbacks.

Miscommunications in the secondary on Mississippi State quarterback Dak Prescott's 69-yard touchdown pass to running back Fred Ross was the difference in beating Arkansas 17-10 when the Hogs last played Nov. 1 at Starkville, Miss.

Miscommunications in the secondary cost last year's Razorbacks, who were leading LSU 27-24, when Anthony Jennings' 49-yard touchdown pass with 1:15 left in the game beat Arkansas 31-27.

The Razorbacks have had a bye week to heal from their loss at Mississippi State, while LSU appeared to have Alabama beat last week in regulation only to be tied, 13-13 by a field goal then lose, 20-13 in overtime.

"You know I think it took a couple of days but I think our guys understood what went wrong," Arkansas defensive coordinator Robb Smith said after Thursday's practice on the effects of Prescott's big TD pass. "We have got to communicate better and it starts with this guy (himself). We will get that cleaned up. We have had our demise this year, and big plays have been a part of it. We spent a lot of times talking about communication this week."

Smith was coaching the Tampa Bay Bucs defense last season when the Razorbacks lost late to Jennings, the LSU freshman backup in 2013 become sophomore starter in 2014, but he knows too well what happened to last year's Hogs.

"Yeah that was pretty heartbreaking," Smith said. "That play down the sideline at the end. I had a chance to watch that film, and it's certainly on our mind. Like I said, communications has been a big part of what we talked about this week. We have got to keep the football in front of us, and we have to do a great job stopping the run and we have to tackle well. If we can do those things, it's going to give us an excellent chance."


MULTI-TASKING FOR TIGERS TUSSLE
Stopping LSU's running back triumvirate headed by powerful freshman Leonard Fournette is always the opposing defensive coordinator's Priority One, but Smith said the run-pass ability of quarterback Jennings presents plenty of problems, too.

"We have to keep the quarterback in the pocket," Smith said. "When they have had success throwing the ball in play-action in their boot naked game he has been able to get outside contain. That's been a big emphasis for us."

The emphasis doesn't cease with the running backs and Jennings running.

"The other thing we have to do a great job of is be accountable for the 'backs this week," Smith said. "Guys slipping down the middle of the field and showing up for the pass. We have spent time this week keeping him in the pocket and accounting for the running back as they slip out and their protection as well."


WEATHERING THE ELEMENTS
Offensively and defensively, the Razorbacks have tried all week acclimating to the Saturday night in the 20's with possible snow forecast by practicing outside all week in 30 degrees and below conditions.


"We've had a good week of practice," Arkansas offensive coordinator Jim Chaney said after Thursday's practice. "A little nippy out there, but it's been a lot of fun. The kids have adjusted to that good. It doesn't seem to have affected one thing we've been doing. We had a good crisp day today. I think we're ready to go play a football game. So let's go get it on and do it."

COMPARING LSU TO OTHER SEC DEFENSES
Chaney was asked how the John Chavis coordinated LSU defense compared to the five SEC defenses Arkansas has faced already.

"They're all very good," Chaney said. "Coach Chavis has run great, quality defenses for a lot of years, and they're no different. I mean, they're No. 1 in pass defense efficiency in the country. They cover you on the perimeter, they're fast on the perimeter of their defense. Their linebackers are headhunters that will rip your head off. Their safeties are what they always are, their corners are long and fast. So what's the difference between them and the other ones? They're good and all the other ones have been good. It's quite a task again. As we go out on the field, we're playing a good opponent that's well-coached and has a lot of talent."

Chaney said Korliss Marshal,l the sophomore kick returner from Osceola and speed running back complement to top 800-yard rushing Razorbacks running backs Jonathan Williams and Alex Collins, accelerated his practice progress this week after missing three games under disciplinary suspension.




"