Hogs think they'll weather freezing forecast better than LSU's Tigers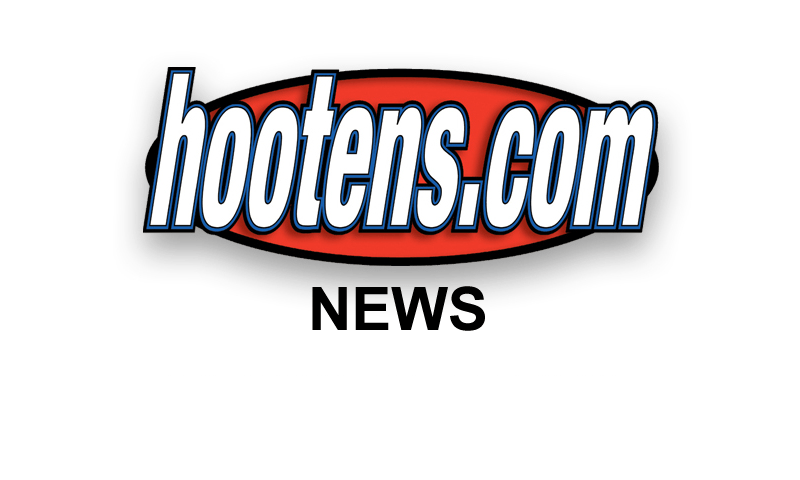 | | |
| --- | --- |
| | |
| | Hog coach BRET BIELEMA |
FAYETTEVILLE - As a son of Louisiana, Arkansas Razorback freshman cornerback Henre Toliver says the Louisiana State University Tigers can't be as prepared as the Razorbacks for Saturday night's forecasted conditions for Reynolds Razorback Stadium.

Saturday's Fayetteville forecast calls for lows in the 20s and a 70 percent chance of snow when 20th-ranked LSU (7-3, 3-3) and the Razorbacks (4-5, 0-5) clash in a 7 p.m. kickoff dictated by ESPN2.

Toliver hails from Marrero, La., near New Orleans where Wednesday's high and low of 64 and 46 was no match for the 28-degrees that the Razorbacks weathered in Wednesday's practice and chilled the them Tuesday, too.

"We're using the weather as one of our advantages," Toliver said Wednesday night. "We just have to embrace it. I don't think they'll be able to do that."

Hard to simulate that practicing in Baton Rouge where Wednesday's plunge into the still balmy 60s and 50s was a 20-degree drop from Tuesday.

"Unless they come up here and practice, they can't simulate that," Toliver said.

Arkansas senior defensive tackle DeMarcus Hodge of Monroe, La., replied to a cold-weather question: "Being from there with the swamps, it's hot all the time. So they're definitely going to be out of their element."

Arkansas senior linebacker Martrell Spaight, a North Little Rock native who played junior college ball at Coffeyville, Kan., said it's a hardship going north from the south on those November nights when the temperature drops and the wind chills.

"It affects a lot of players," Spaight said. "A lot of them don't like to get hit in this type of weather. You just have to go out there and be mentally tough, playing in those conditions. Either you are going to play in them or you are not. You just have to go out with the mindset that I am going to play in the cold weather. It was pretty warm not too long ago in Louisiana and what is it, 30 degrees here? I think that will play a big factor here."

LSU STYLED FOR SNOW
The Tigers come from a swampy climate, but offensively they play a bruising, smash-mouth style that seems ideal to mush through the snow or any tough conditions.

"It's pretty simple," Spaight said. "Just go out knowing it's definitely going to be a physical game and whoever is most physical is going to come out the winner."

Leonard Fournette, LSU's 6-1, 230-pound freshman running back, is a bruiser, netting 736 yards on 152 carries with seven touchdowns thus far.

"He kind of reminds me of (Georgia freshman running back) Nick Chubb in a way," Spaight said. "He is a bigger 'back compared to Nick Chubb, but they have similar styles, downhill runners. Not the type that really juke you but the type that just tries to run you over. He brings a physical presence to the game."

Arkansas' defense held No. 3 Alabama and No. 1 Mississippi State to season-rushing lows in 14-13 and 17-10 losses this season, but Chubb ran 202 yards with a 43-yard TD on the Razorbacks when Georgia led 38-6 at half and won 45-32 Oct. 18 in Little Rock.

So likening Fournette to Chubb, should the Hogs be concerned?

"No concern at all," Spaight said. "We didn't play our game against Georgia. You could tell in the second half we started to play our game. We know we have to come out and have a physical game, that the conditions are going to be pretty rugged. So we have to make sure we stay mentally strong and go out there and execute."

JENNINGS STILL HAUNTS HOGS
It seems Saturday's cold warms Razorbacks' hopes of breaking their 17-game SEC losing streak dating back to the Coach John L. Smith season of 2013 and through second-year Coach Bret Bielema's 0-13 SEC slate.


But the Tigers have the mental edge from last year. When it seemed Arkansas had LSU beaten in Baton Rouge, now current starting quarterback but then freshman backup QB Anthony Jennings, replaced injured starter Zach Mettenberger in the fourth quarter with LSU on its 1-yard line. Jennings quarterbacked a 99-yard drive throwing a 49-yard TD pass with 1:15 left for LSU's 31-27 victory and the Golden Boot trophy that the Arkansas vs. LSU winner annually takes home.

"We thought we lost the game last year," Spaight said. "We have been carrying that burden throughout the whole year, knowing we gave the game up, and we just have been going out there with the mentality that we are going to get that Boot back."




"