Hogs: senior WR Horton reponds well to second chance; more notes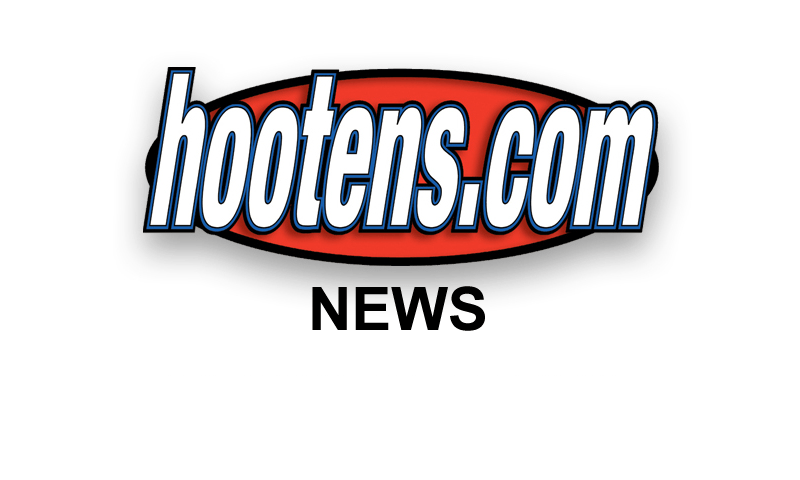 FAYETTEVILLE - The Arkansas (3-7, 0-6) football season hasn't lived up to the little promise it had with a new coach inheriting a 4-8 team gutted by graduation.
| | |
| --- | --- |
| | |
| | Sr WR Julian Horton |
However, the new coach has lived up to his promise to the senior class by sticking with them. Bret Bielema proved that by resurrecting benched senior receiver Julian Horton at midseason.

The mutual faith of coach and player through tough times was rewarded with Horton's four catches for 66 yards, including a 20-yard touchdown in Arkansas' 34-24 loss Saturday at Ole Miss.

Bielema had praised Horton last week pre-Ole Miss.

"Julian Horton, who might have been in the doghouse or whatever a little bit earlier, has been outstanding the last two weeks," Bielema said last Thursday. "Nothing does my heart (or this team) as much good as a senior who is playing well down the stretch. I think he will get even more involved on Saturday."

Horton never has been so involved all season as against Ole Miss and presumably will be again Nov. 23 vs. Mississippi State in Little Rock.

"Here is a senior who really has all the opportunity in the world to tank it," Bielema said. "In the middle of the season, we put him on the bench but he came back and he's doing everything we asked him to do. I think that's a really good indicator of where this team can go."

As to where early-season starter Horton had been, falling off the football map was his own blame, he confessed.

"Some things happened in the season, and I just messed up," Horton said. "It was my fault, some things that messed my season up. So it's a fact that Coach B gave me a chance again to be back on the field. It was good to resurge again and help my team and contribute some points on the board and help my offense. I just thank God that I got another chance to get out there and ball.

Third-year sophomore quarterback Brandon Allen said Horton is part of what had been a dwindling but hardy crew of seniors sticking it out these 4-8 and 3-7 seasons under John L. Smith and now Bielema. Arkansas enjoyed 10-3 and 11-2 Sugar and Cotton Bowl seasons under former fired coach Bobby Petrino.

"He is one of those seniors sticking around and doing right and getting a reward for it," Allen said. "This group of seniors, there are a lot of guys that came in with this class that are not here now. But these guys stuck it out. They have done right."

YOUNG GUYS WORK
For Tuesday's start of the three open date week practices, the seniors and starting underclassmen like Allen just lifted weights then rested watching the redshirts and young reserves get a developmental practice.

"There's a little rejuvenation of enthusiasm when those young kids get to play," offensive coordinator Jim Chaney said after Tuesday's practice.

FROSH RB MARSHALL
Even with two running backs approaching 1,000 yards, freshman Alex Collins has rushed 981 net on 169 carries and sophomore Jonathan Williams, 789 on 129 totes, much of Tuesday's media questions concerned freshman running back/kick returner Korliss Marshall of Osceola. Marshall has carried five times for 66 yards this season, including a 30-yarder against Ole Miss and an 87-yard kick return against Auburn.

"He just brings that spark," Allen said. "He has got that speed that a lot of people don't have. He is that little Energizer Bunny really. He touches the ball he's running straight ahead. He's north and south and runs with power and with speed to go with it that's tough to stop. A lot of people take bad angles on him not thinking he can run like that, and he really can."

Marshall has practiced both at running back and safety since August though all his game time has been on offense.

"I was working a bit at safety today, getting the feel back," Marshall said. "Basically just getting the back pedaling drills in breaking on the ball. A couple of drills like that."

Marshall has added a running back spark, but no question Collins and Williams have fueled the season's long haul.

Either likely would be well over 1,000 yards without deferring carries to the other, and both might reach 1,000 regardless.

"They are really, really carrying the team and carrying our offensive load for us," Allen said. "Any time you get two guys over 1,000 that's huge. That's awesome. They have done a great job all year and they deserve it."

The varsity goes back to extensive work today and Thursday.




"