Class 3A - Week 11 - 2013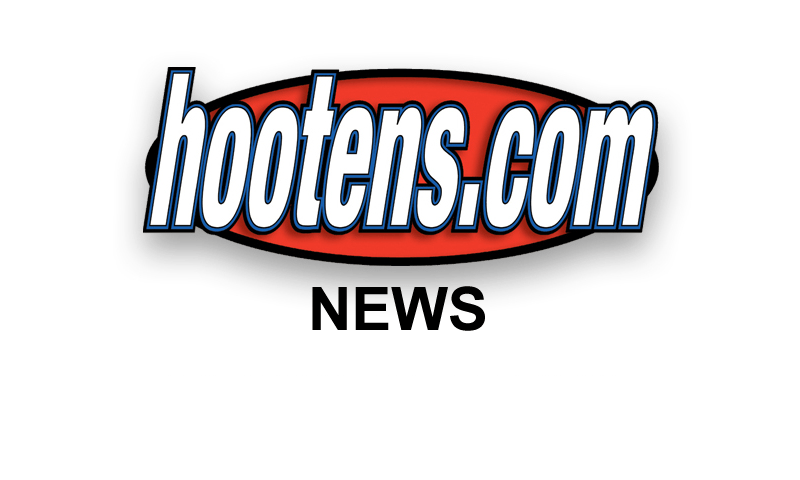 Hootens.com Rankings
Class 3A, Week 11, 2013
Copyright Hooten Publishing, Inc.
1. Harding Academy (10-0)
2. Charleston (10-0)
3. Glen Rose (9-1)
4. Barton (8-2)
5. Hoxie (10-0)
6. Lamar (9-1)
7. Fountain Lake (7-3)
8. Smackover (9-1)
9. Fordyce (8-2)
10. Episcopal (8-2)
11. Mayflower (6-4)
12. Rivercrest (7-3)
13. Green Forest (8-2)
14. Fouke (7-3)
15. McGehee (6-4)
16. Prescott (5-5)
17. Atkins (7-3)
18. Paris (6-3-1)
19. Lavaca (6-4)
20. Melbourne (8-2)
21. Riverview (6-4)
22. West Fork (5-5)
23. C. Harmony Grove (4-6)
24. Corning (4-6)
25. Osceola (5-5)
26. Earle (3-7)
27. Centerpoint (6-3-1)
28. Two Rivers (6-4)
29. Mansfield (4-6)
30. Cedarville (2-8)
31. Greenland (5-5)
32. Elkins (4-6)
33. B. Harmony Grove (5-5)
34. Danville (2-8)
35. Bald Knob (3-7)
36. Harrisburg (2-8)
37. Bismarck (2-8)
38. Horatio (3-7)
39. Jessieville (1-9)
40. Mountain View (3-7)
41. Perryville (3-7)
42. Rose Bud (2-8)
43. Piggott (2-7-1)
44. Marshall (1-9)
45. Yellville-Summit (0-9-1)
46. Genoa Central (1-9)
47. Drew Central (0-10)
48. Manila (0-10)
HOOTENS.COM GAME OF THE WEEK
No. 4 Barton at No. 6 Lamar
Barton (69-23 playoff record) won four road playoff games in 2011 to reach the state championship. Last fall, Paris eliminated the Bears in the second round. Four starters from that 2011 team are now seniors, including dual-threat option quarterback Laquarius Hall. Hall has generated close to 1,000 yards and 18 touchdowns this fall. Barton's lost two of its past three games by a combined 10 points. The Bears intercepted three passes, forced a fumble and returned a botched punt for a TD in last week's 24-20 loss to Harding Academy. Barton fumbled twice inside the 10-yard line three weeks ago in a 25-19 loss at Episcopal. Explosive sophomore slotback Cameron Anderson (more than 950 yards and nine TDs) took a shot to his knee against Harding Academy and tweaked his ankle at Episcopal. Junior Quinton Simmons, who has close to 800 yards rushing and six TDs, likely slides from fullback to slotback this week. Talented senior and Arkansas State commit Jarrod Chandler (6-2, 210) paces the Bears with more than 90 tackles on the defensive line. Senior safety Justice Cole has intercepted 28 passes in his career.
Lamar's five playoff wins have come over the past five years. The Warriors are 17-5 under second-year coach Josh Jones. Lamar's only loss this year came against No. 2 Charleston 31-6 in Week 7. The Warriors intercepted three passes and recorded four sacks but failed to score twice in the red zone. Charleston returned two interceptions for TDs and scored after recovering a fumble near Lamar's end zone. Senior running back Hunter Sanders (1,195 yards, 10 TDs) did not play much in last week's 33-21 win over Paris. Junior QB Braxton Sampley passed for 324 yards and three TDs. Senior receiver Jalen Chenault caught 10 passes for more than 100 yards. Senior receiver/RB Ryan Jones has scored 21 TDs this fall. Sophomore outside linebacker Dusty Wilkins and junior ILB Logan Yarbrough lead a young defense. Seniors Caleb Robinson (6-0, 255) and Trevor Hogrefe (5-11, 185) and sophomore Dillon Lovell (6-3, 250) spearhead the front four. Senior Hunter Cowell has intercepted a team-high six passes. Senior tight end/defensive end Eli Young (6-3, 250) returns after missing five weeks with a dislocated kneecap.
LAST WEEK
Hootens.com correctly picked 19 of 24 games (79 percent) involving 3A teams. For the season, hootens.com has correctly predicted 215 of 256 games (84 percent).
WEEK 11 PLAYOFF PREDICTIONS (favored team in ALL CAPS followed by point spread)
TOP HALF OF THE BRACKET
Harding Academy has a bye. Senior RB and Farm Bureau Awards watch list player Trey Davis ran 44 times for 232 yards and a TD in last week's 24-20 win at Barton. The Wildcats have won 24 straight games. Watch highlights of Harding Academy's Week 10 win over Barton here.
ATKINS (2) at West Fork: Two of Atkins' three losses this year were to No. 2 Charleston and No. 6 Lamar. Six weeks ago, the Red Devils generated 378 yards but lost four fumbles in a 28-20 loss at Lavaca. Atkins rallied Week 8 to beat Paris 27-23. Junior QB Alex Spradlin passed for 292 yards and three TDs, including a 16-yarder to senior Cole Duvall with 14 seconds left in the game. Duvall spearheads the front five at defensive end. Senior receiver Brandon Burns has logged two 100-yard receiving games the past two weeks. Atkins has not advanced in the playoffs since beating Arkansas Baptist in 2008. West Fork's defense, led by senior DL Kallin Stokes (5-11, 275) and junior DL Levi Edens (6-0, 180), keeps this one close. The Tigers have allowed 13 ppg over the past month. Senior RB Wyatt Montgomery leads West Fork this year with close to 800 yards and 13 TDs. The Tigers have won four playoff games over the past three years. Watch highlights of West Fork's Week 9 loss to Green Forest here.
B. Harmony Grove at CHARLESTON (35): Harmony Grove makes its playoff debut in its fourth year of varsity football. Senior RB Nic Johnson and senior QB Landon Lewis fuel the Cardinal offense. Johnson ran 10 times for 104 yards and three TDs Week 8 in a 54-36 loss to Fountain Lake. Charleston has won 46 playoff games in school history. Senior receiver and Farm Bureau Awards watch list player Chance Shelby has 44 catches for 667 yards and a team-high 12 TDs this fall, and he's recorded 40 tackles and five interceptions at safety. Junior QB Ty Storey has completed 175 of 246 passes (71 percent) for 2,498 yards and 29 TDs. Watch highlights of Charleston's Week 7 win at Lamar here.
Greenland at MCGEHEE (13): Greenland has lost two of its past three games, edging Elkins 21-20 in Week 9. Senior receiver Gus Dennis and senior TB Calvin Giddens power the Pirates. Giddens has been nursing an ankle injury for six weeks. Greenland starts six sophomores on defense, including DB Chance Glander and safety Hayes Russell. McGehee coming off last week's 33-13 loss to Fordyce. The Owls generated 305 yards and forced six turnovers Week 8 in a 32-6 win over Prescott after losing to Fouke 18-14 a week earlier. Senior TB David Shepard leads McGehee this season with close to 1,000 yards and 10 TDs. Senior end Davondrick Lison has recorded 12 sacks and more than 20 tackles for loss.
Elkins at HOXIE (35): Elkins has given up 28 ppg in consecutive losses to West Fork, Greenland and Green Forest. Hoxie riding high after notching its first 10-0 regular season and outright conference championship in school history. Junior QB Cole Sears has generated 1,847 yards and 29 TDs this year. Junior RB Gunner Cook paces the Mustangs with 164 carries for 1,176 yards (7.2 ypc) and 15 TDs. Watch highlights of Hoxie's Week 5 win over Rivercrest here.
BARTON (1) at Lamar: See Hootens.com Game of the Week. Watch highlights of Barton's Week 10 loss to Harding Academy here and highlights of Lamar's Week 7 loss to Charleston here.
Mayflower at FORDYCE (6): A lot of athletes on the field Friday night. Mayflower's given up 52 points in its four losses to Dardanelle, Barton, Harding Academy and Episcopal. Junior QB Adam Dycus has passed for 3,975 yards and 43 TDs this fall. Junior RB Justin Bailey paces the Eagles with more than 1,000 yards rushing. Fordyce features 11 seniors who have won 25 games over the past three seasons. Senior QB Javeaz Sledge completed seven passes for 231 yards and two TDs in last week's 33-13 win at McGehee. Sledge has generated 1,273 yards and 17 TDs this year. Senior RB Larry Buckley paces the Redbugs with 95 carries for 632 yards and six TDs and 29 catches for 301 yards and one score. Senior receiver/safety Gary Cross averages 22.6 yards per catch and has grabbed a team-high eight TD passes and three interceptions. Senior CB Paul Bryant leads Fordyce with 69 tackles. Senior end Josh Stroud has recorded a team-high five sacks. Watch highlights of Mayflower's Week 8 loss to Harding Academy here.
Earle at FOUNTAIN LAKE (12): Three of Earle's five losses on the field this year (forfeited wins over Trumann and Corning) were to Hoxie, Osceola and Rivercrest by a combined 18 points. Junior QB Tevin Scott threw three TD passes and ran for a score in last week's 86-0 win at Manila. Senior RB Ledarious Kimble paces the Bulldogs this season with close to 1,300 yards and 22 TDs. Sophomore RB Richard Merritt has rushed for more than 900 yards. Senior LB Raheem Stackhouse and junior Dewayne Hinton lead on defense. Former Ole Miss RB and West Memphis standout Charles Stackhouse, Raheem's older brother, played two seasons in the NFL. Fountain Lake eliminated Earle in the 2010 playoffs, rushing 61 times for 281 yards and three TDs in a 30-12 victory. The Cobras average 253 yards rushing per game this fall, featuring junior FB Colby Spoon (823 yards, 11 TDs) and sophomore TB Parker Ross (530 yards, five TDs). Spoon leads Fountain Lake with 89 tackles at linebacker. Senior end Cole Murray has racked up 70 stops and a team-high eight tackles for loss.
BOTTOM HALF OF THE BRACKET
Glen Rose has a bye. The Beavers swept the 5-3A for the second straight season. Watch highlights of Glen Rose's Week 10 win over Two Rivers here.
Osceola at LAVACA (7): Osceola totaled 310 yards in last week's 28-27 loss to Rivercrest. The Seminole defense gave up 5.5 yards per carry. Junior RB Tevin James leads Osceola this fall with close to 1,000 yards, while senior RB Ashton Nalls has rushed for more than 900 yards. The Seminoles are passing the ball more this year with junior Harold Weeden at QB. Senior DT and top tackler Alvin Brown (5-8, 230) and senior end Shakur Bingham (5-11, 205) lead on defense. Lavaca has not won a playoff game since last reaching the postseason in 2009. The Golden Arrows have won three of their past four games this year, including last week's 34-27 win over Cedarville. Senior RB Anthony Todaro ran 21 times for 157 yards and four TDs. A month ago, Todaro played mostly QB in a 41-14 win over Danville, rushing 29 times for 190 yards and three TDs. Senior Coby Graves leads Lavaca in tackles at middle linebacker.
Riverview at GREEN FOREST (10): Riverview coming off last week's 14-12 win at Episcopal. Sophomore QB David Lee threw a TD pass to juniors Bennie Watson and Luke Hoofman. Junior RB Xavier Barrow scored the game-winning two-point conversion. Sophomore DB Chance Woodle intercepted a pass to seal the victory. The Raiders have lost four games to teams with a combined 34-6 record, including a 28-14 loss to No. 5 Hoxie in Week 2. Green Forest features 12 seniors who helped the Tigers sweep the 1-3A for the first time since 2004. Senior QB Treyton Anderson has completed 60 of 100 passes (60 percent) for 1,208 yards and 18 TDs this fall. He leads Green Forest with 89 carries for 777 yards and 14 scores. Anderson has generated 4,662 yards and 55 TDs in his career. Watch highlights of Green Forest's Week 9 win over West Fork here and highlights of Riverview's Week 4 win over Bald Knob here.
Two Rivers at CORNING (1): Both teams coming off losses last week and neither have any recent playoff experience. Two Rivers coach Josh Harrison and Corning coach Chuck Speer are familiar with each other. Speer's Conway Christian teams beat Two Rivers in 2009 and 2010. Two Rivers lost six turnovers in last week's 56-14 loss at Glen Rose. Corning fell to rival Piggott 33-26. Two Rivers features a potent passing attack led by senior QB Tyler Green who has passed for more than 2,200 yards and 27 TDs this season. Senior receiver Gary Morrison paces the Gators with 62 catches for 890 yards and 12 TDs. Senior LB Caleb Lisenbey leads Two Rivers with 164 tackles. Senior end Dylan Powell (6-2, 180; 305-pound power clean) and senior NG Jesse Young (5-9, 175; 500-plus pound squat) spearhead the front five. Corning looks to ball-control the Gators behind senior TB Russel Cox, junior left tackle Klint Harvey (6-7, 320), junior left guard Banner Briney (6-0, 220), sophomore center Ian Debord (6-5, 250), junior right tackle J.T. Woods (6-4, 330) and senior right guard Garrett Householder (5-10, 200). Cox paces the Bobcats this fall with 224 carries for 1,247 yards and 12 TDs. Senior CB Nathan Oxner leads Corning with 50 tackles. Senior Trevor Barajas (6-3, 185) earned all-conference honors last season at free safety.
Paris at SMACKOVER (13): Paris limping into the playoffs after losing two of its past three games. The Eagles led No. 6 Lamar 21-7 in the third quarter last week in a 33-21 loss. Smackover claimed its first league title this fall since 2005. The Buckaroos allow 179 yards and 11 points per game and carry a plus-10 turnover margin (17 interceptions). Senior RB Fabian Sims leads Smackover this year with 65 carries for 754 yards (11.6 ypc) and nine TDs. Junior QB Logan Clark has passed for 959 yards and 10 TDs. Watch highlights of Paris' Week 5 loss to Charleston here.
Centerpoint at MELBOURNE (8): Centerpoint chasing its first playoff win in its sixth appearance. Two of Centerpoint's three losses this year were to No. 3 Glen Rose and No. 7 Fountain Lake. Senior QB Chase Beebe has completed 127 of 244 passes (52 percent) for 2,097 yards and 19 TDs. Senior receiver Chase Lybrand paces the Knights with 53 catches for 897 yards and 11 TDs. Senior RB Chad Arnold leads Centerpoint on both sides with 730 yards rushing and 14 TDs at running back and 82 tackles at linebacker. Second-year varsity program Melbourne a few plays away from being undefeated, losing to Green Forest and Elkins by a combined 10 points. Senior QB Kyler McLaughlin has accounted for 1,696 yards and 16 TDs this fall, triggering an offense averaging 409 yards and 37 points weekly. Junior RB Dalton Romero paces the Bearkatz with 132 carries for 1,131 yards (8.6 ypc) and 20 TDs. Senior receiver/safety Cody Goodman (643 yards, four TDs; seven interceptions) makes plays on both sides of the ball. Senior LB Kenny Haney and junior LB Jared Humphrey have recorded 93 and 92 tackles, respectively. Junior end Derek Love has racked up a team-high four sacks.
Fouke at EPISCOPAL (1): Fouke rolled up 300 yards rushing and forced four turnovers in last week's 19-13 win over Prescott. Junior RB Tyler Edwardes ran 30 times for 208 yards and two TDs. Edwardes paces the Panthers this fall with 1,286 yards and 15 TDs. Senior QB Jacob Garrett has ran the ball more the past few weeks, and he makes plays in the secondary, punts and kicks off. Garrett intercepted a pass and recovered his own onside kick last week against Prescott. The Panthers looking for their first playoff win in their eighth appearance. Episcopal's coming off last week's 14-12 loss to Riverview. The Wildcats' other loss this year came against Harding Academy 21-6 in Week 4. Senior QB William Pollock has passed for more than 2,600 yards and 30 TDs this year. Sophomore receiver Allie Freeman leads Episcopal with more than 1,000 yards and 10 TDs. Junior receiver Nick Becton has caught a team-high 12 TD passes. Watch highlights of Episcopal's Week 8 win over Barton here.
Prescott at RIVERCREST (4): These teams own a combined 94 playoff wins (53 for Prescott, 41 for Rivercrest). Prescott has lost two of its past three games. The Curley Wolves gave up 300 yards rushing and lost four turnovers in last week's 19-13 loss at Fouke. Junior RB Khaalid Stewart leads Prescott this season with close to 800 yards and 13 TDs. Sophomore LB Laterrance Taylor paces the Curley Wolves with more than 120 tackles. Rivercrest scored twice in the fourth quarter to beat Osceola 28-27 last week. Sophomore RB Cecil Langston ran 22 times for 133 yards and two TDs. Langston paces the Colts this year with 119 carries for 790 yards and nine TDs. Junior safety Chris Johnson leads Rivercrest with 102 tackles. Prescott won at Rivercrest in the 2009 semifinals. Watch highlights of Rivercrest's Week 5 loss to Hoxie here.