Hogs: Hamilton stays in national spotlight w/record-setting season; more notes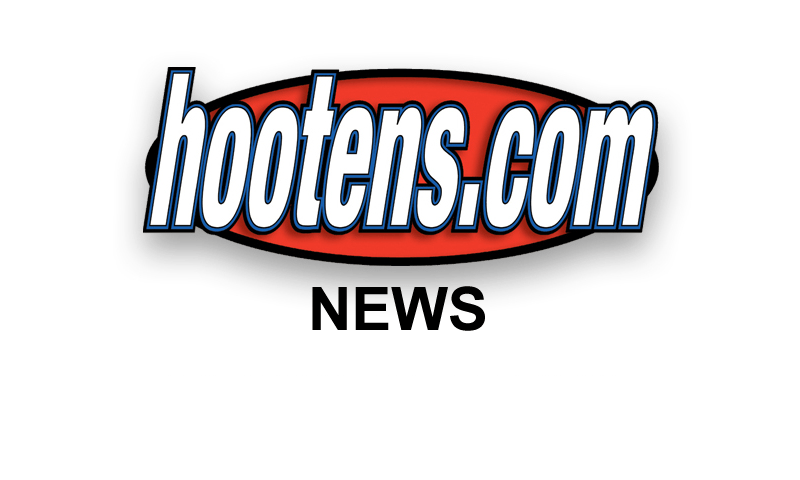 FAYETTEVILLE - Cobi Hamilton passes national muster even with the Razorbacks (4-6, 2-4) staggering into Saturday's game at Mississippi State.

| | |
| --- | --- |
| | |
| | Cobi Hamilton |
The Arkansas senior receiver from Texarkana, Texas, is one of 10 remaining semifinalists for the Biletnikoff Award, the postseason award bestowed annually on the nation's top college receiver.
But with Saturday's game at Mississippi State and the SEC finale against LSU to play, Hamilton already has broken UA records for catches and receiving yards in a season that Jarius Wright (Minnesota Vikings) set in 2011 with 66 catches for 1,117 yards in 13 games. Hamilton has caught 73 passes for 1,149 yards ths season. He needs Arkansas to upset Mississippi State and LSU just to be bowl eligible.
Hamilton deprived himself a 40-yard catch Saturday by misaligning in Arkansas' first drive of its 38-20 loss at South Carolina. On Oct. 27, Arkansas might have notched a victory instead of a loss against Ole Miss if not for a questionable illegal formation penalty. The illegal formation penalty in Little Rock negated a 15-yard touchdown pass from quarterback Tyler Wilson to junior tight end Austin Tate during Arkansas' 30-27 loss to the Rebels.
"I bet if you go back and look there are no more illegal formations this year than any other year," Smith said. "But two of them are big. And the one that got called that we all are remembering that cost you a football game was not illegal. Now the one we got called on this last week that was a big play to Cobi, it was legal. You can talk to Cobi about whose fault that was and he will tell you. 'That was my fault. I wasn't on the line of scrimmage.' That was just one of things ..."
INJURY UPDATE
Given Smith's Monday assessment, injured senior tight end Chris Gragg (reinjured knee and out since the first quarter vs. Ole Miss), likely won't return, but junior running back Knile Davis (out vs. Ole Miss, Tulsa and South Carolina) might return.
"Running last (Sunday) night, Knile does feel better," Smith said. "His leg is coming along. And he had a good weekend of treatment. So I'm more optimistic there than I am with Gragg."
Freshman running back/kickoff returner/punt returner Nate Holmes seems iffy after a head injury during the South Carolina game, requiring monitoring of apparent concussion like symptoms.
"We're keeping our fingers crossed," Smith said. "It's one of those deals, as you know, that takes a while and it takes test after test ... Hopefully, he'll be ready to go. But at this point, no."
The Razorbacks used Monday as their NCAA mandated off day and practice in pads today.
Terrell Williams remaind suspended. The senior starting middle linebacker was suspended from the team after being charged with DWI on a Saturday night following Arkansas' 19-15 victory over Tulsa. "There is nothing to update there," Smith said. "He is still earning and working to earn his way back onto this team, and he hasn't completed that yet."

Minus Williams, and with senior linebackers Alonzo Highsmith, Tenarius Wright and Kiero Small long since injured for the seasons, South Carolina used passes over the middle to its tight ends to capitalize on the inexperience of Arkansas true freshman linebackers A.J. Turner and Otha Peters.

"That's why it's always handy and nice if you have a vet in there to kind of direct traffic," Smith said. "So as motion takes place, you go from him to him and all of those things. So it's not a matter of them specifically doing anything other than just realizing, 'we're going to go attack these guys and we know we've got them isolated in certain formations, that's what has to happen.' But they played hard, and they are going to get better. So we're having growing pains."

STREAKY STATE
Mississippi State (7-3, 3-3) started 7-0 but lost to BCS/SEC powers Alabama, Texas A&M and Alabama its last three games, 38-7, 38-13 and 37-13.

Of course Arkansas, by the downsides 52-0 in Fayetteville and 58-10 in College Station, Texas, knows how bad it can go against Alabama and Texas A&M.

FUTURE COACH
Unless a coach is announcing his resignation, he is all but obligated to put on all appearances he's coaching like the permanent coach.

So John L. Smith, hired on a 10-month contract last April as Arkansas' emergency replacement for the suddenly fired Bobby Petrino, responded optimistically Monday when asked if he were "optimistic" that Arkansas athletic director Jeff Long would retain him as head coach into 2013.

"I am the most optimistic guy you can imagine," Smith said. "I'm always optimistic. I'm optimistic on us going to Starkvllle and getting a win this weekend, and the other stuff can take care of itself. So, I am not overly worried about any of that."
"