UCA wins 7th straight, awaits playoff bid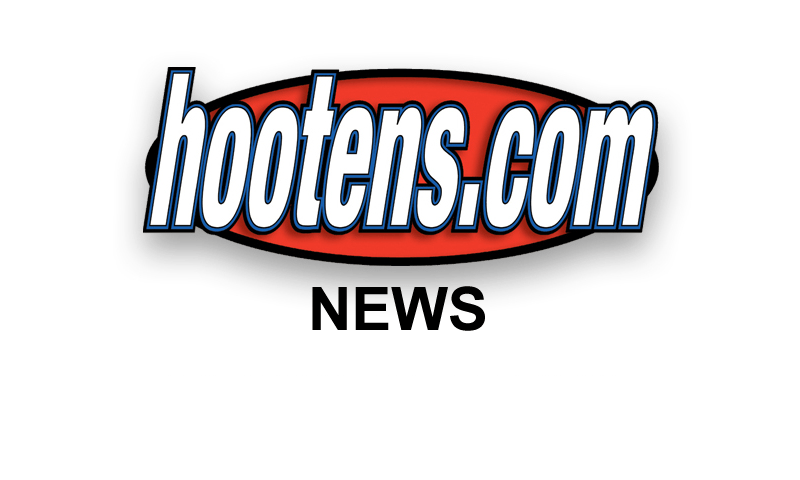 CONWAY - Two long, time-consuming drives Saturday righted a lot of wrongs for the UCA Bears, pushed a winning streak to seven games and set off a wild celebration of a possible (and maybe probable) trip to the NCAA FCS Playoffs.
The No. 19 Bears, in their final regular-season game, scored on drives of 13 plays and 11 plays in the final 6:26 to squeeze past the Texas State Bobcats 23-22 on Senior Day at First Security Field at Estes Stadium. UCA, which finished Southland Conference play last week with a 6-1 record, won its seventh straight game to improve to 8-3 overall. With an open date next Saturday, the Bears will have to wait a week for what they hope is their first invitation to the playoffs since moving to Division I in 2006.
The Bears, who finished 5-0 on their new striped synthetic turf this season, capped the first long drive, one that covered 84 yards and took 5:02 off the clock, with a 12-yard touchdown pass from senior quarterback Nathan Dick to redshirt freshman tight end Thomas Hart. That was good for a 20-19 lead with 6:26 to play.
Texas State, playing as an independent this season while transitioning to FBS, went back in front with a 48-yard field goal from Will Johnson with 4:16 left to play. Johnson then kicked off out of bounds, giving the Bears the ball at the 40. Dick, who threw for a career-high 457 yards on a school-record 64 attempts, completed passes of 16 yards to Jackie Hinton, 12 yards to T.J. Adams, 12 yards to Dominique Croom and 19 more to Isaiah Jackson on a crucial fourth-and-eight play.
That completion gave the Bears a first down at the Texas State 11. Dick hit Jackson again for 6 yards and rushed himself for 1. Hinton ran for 2 to the two and redshirt freshman Eddie Camara came on and nailed a 19-yard field goal for a 23-22 lead with 1:02 remaining.
Camara then returned the favor, kicking off out of bounds, setting the Bobcats up at the 40 with 1:02 to play and no timeouts. TSU quarterback Tyler Arndt completed one pass for nine yards before the Bears turned to their designated closer, sophomore Jestin Love. The safety from West Memphis stepped in front of a pass at the UCA 32 to seal the victory. It was Love's fifth interception of the season and 10th of his young career, with most of those coming in crucial situations like Saturday.
Numbers-wise, the Bears dominated offensively finishing with 556 yards on 94 plays, their second-highest output of the season. More importantly, the Bears' defense was more than stingy. The Bobcats managed only 208 total yards on 55 plays and had 10 first downs. They had just 17 yards in the first quarter but somehow held a 13-0 lead. It was UCA's lowest yardage allowed this season, by 63 yards.
With the offense unable to produce, TSU turned to its special teams and defense for the early lead. An 81-yard return of the opening kickoff by Michael Gilmore set the Bobcats up at the UCA 13, and they scored four plays later for a 7-0 lead less than two minutes into the game. Near the end of the quarter, Michael Ebbitt picked up a fumble by Dick and returned it 63 yards for a touchdown. A bad snap forced a running point-after attempt that was stopped short.
The Bears, who rolled up 281 yards in the first half, finally scored with 4:29 left in the half when Dick found senior Derrick Steele with a 14-yard touchdown pass. Camara closed the gap to 13-7 with the PAT.
UCA then had turnovers on consecutive possessions and Texas State missed a 42-yard field goal to keep the halftime margin at six points. The Bears were forced to punt on their first three possessions of the second half before putting up three straight scores. Dick found junior Jesse Grandy behind the TSU defense for a 44-yard touchdown pass on the final play of the third quarter to give the Bears their first lead at 14-13.
The Bobcats answered with a 15-yard touchdown pass from Arndt to Cody Matthews with 11:34 left in the game. The two-point conversion pass failed, leaving TSU with a 19-14 lead. Dick then passed 12 yards to Hart for his third touchdown reception of the season and a 20-19 UCA lead.
Dick, who threw a season-high three interceptions, moved into fifth place in career passing yards at UCA with 5,359, and into third in career completions with 465. Steele, a senior from Utica, Miss., caught a career-high six passes for 67 yards and a touchdown, while Jackson, another senior from Conway, had a game-high seven catches for 82 yards. Dick added 31 rushing yards to account for 488 total yards.
Junior Jackie Hinton led the ground game with 56 yards on 14 carries, while junior Terence Bobo caught 4 passes for 75 yards out of the backfield.
The Bears survived even with a season-high five turnovers, and just one on the plus side. UCA, which had forced 19 turnovers in the past four games, entered at No. 2 in the Southland in turnover margin at +16. The UCA defense had nine lost-yardage plays, including two tackles for loss by sophomore linebacker Justin Heard.
The 20-team field for the FCS Championships will be announced Sunday, Nov. 20, with games beginning on Thanksgiving weekend. Sam Houston State earned the Southland Conference's automatic bid with a perfect 7-0 league record.
"