Hogs big-play Tennessee 49-7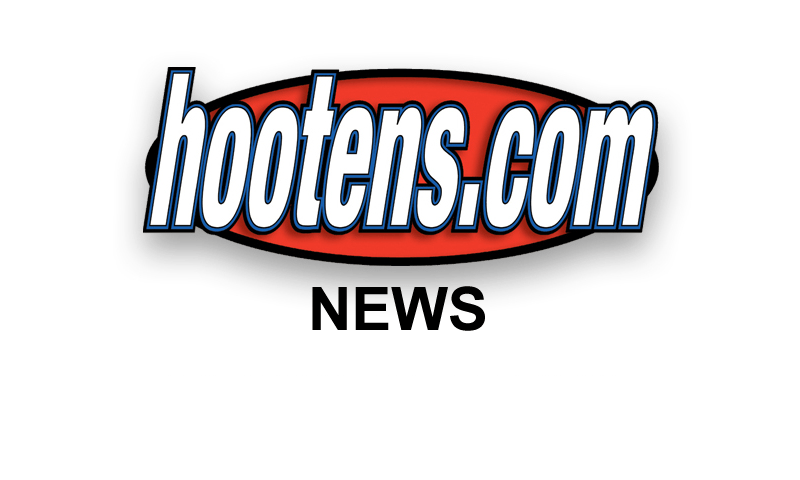 FAYETTEVILLE - Possession may be mean nine-tenths of the law, but it didn't mean squat in this football game.
Possessing the ball just 22:54 of the game's 60 minutes, No. 8 Arkansas routed Tennessee 49-7 Saturday night before 72,103 at Reynolds Razorback Stadium. Tennessee tumbled to 4-6, 0-6 in the SEC East.
| | |
| --- | --- |
| | |
| | Joe Adams |
"We had a lot of big plays," Arkansas coach Bobby Petrino said, smiling after his Razorbacks advanced to 9-1, 5-1 in the SEC West going into next Saturday's game against Mississippi State in Little Rock. "And I guess you don't have the ball a lot when you have a lot of big plays."
No, possessions don't last long when the big plays include Joe Adams' highlight film for the ages: a 60-yard punt return touchdown, and his one play-drive 40-yard TD catch from quarterback Tyler Wilson. Running back Dennis Johnson's ran 71 yards for a TD, completing a two-day drive, and three of the other four touchdown drives lasted five plays or less.
Only Arkansas' first scoring drive was a sustained one, a 13-play drive completed by Wilson's 7-yard TD pass to Jarius Wilson whose five catches for 94 yards Saturday night advanced him to 155 career receptions, surpassing the Razorbacks' career record 153 set by Anthony Eubanks from 1993-1997.
Wright of Warren and Adams of Little Rock, were two of Arkansas' 17 seniors celebrating a windy but joyous Senior Night at Reynolds Razorback Stadium.
Adams and Wright obviously had a banner night in their Fayetteville farewell. But so did safety Tramain Thomas, team-leading 10 tackles and especially a just before halftime interception at they goal-line when Tennessee trailed but 21-7, and special teamer/reserve running back De'Anthony Curtis, a game-capping 26-yard touchdown for his first rushing TD as a Razorback and a more important recovery of teammate Ross Rasner fumbling the kickoff to start the second half, and running back Broderick Green's 10-yard TD catch.
Texarkana's Johnson, who would be a senior but for a medical hardship granted last year, logged two rushing touchdowns among 11 carries for 97 yards, plus four catches for 43 yards.
"It's a great way to send out our seniors," Petrino said, " a group of young who have meant a lot to our football team and have been committed to the University of Arkansas."
Adams and Wright have spent the better part of four years making spectacular plays. They may have outdone themselves Saturday night.
On the replay, it appeared Adams may have dodged or broken from five to eight tackles and did so first going backward then winding forward.
"That's right up there," Petrino replied when asked if it was the most spectacular play he's witnessed. "That's like one of those, 'Oh, no! Don't run backward! Don't run backward. Ooo. OK, here he goes - oh my gosh touchdown! It was an amazing play but he has made plays like that all year long."
Adams was asked his thinking as he dodged Volunteers on his retreat.
"I was just trying to run around and make sure the guys get tired," Adams said, laughing. "No, I was just trying to get back to the field and try to get it where my guys could set up their blocks."
Though on a drive ending in Zach Hocker's field goal attempt blown left on a night of up to 35 miles an hour gusts, Wright touched a Wilson pass several times before corralling it just above the ground.
"It was a fade route and when Tyler threw the ball there was a little wind," Wright said. "I think it got caught up in the air. I actually caught it the first time and the cornerback was right there and it got flipped. I tried to bring it in the second time, trying to get it one-handed off my face-mask and then then I finally got it with two hands. It's great to know I broke a (Razorback) record."
But it might have been best of all, he said. watching Curtis, six carries for 59 yards, break that 26-yard touchdown with 6:37 left after moving four years moving from tailback to receiver to cornerback, to fullback to cornerback and back to running back or wherever he was needed."
"For De'Anthony to be a senior and waiting his time," Wright said, "you could tell he really wanted to score and we really wanted him to score."
Petrino said, "He has been the ultimate team player for us. Everything we've asked he's doe it with a smile. You could really see how the players enjoyed him scoring."
While not as spectacular as Adams' punt return, Thomas took the ammo out of the Volunteers' muskets as they had drawn to down 21-7 on running back Rajon Neal's 11-yard run at 9:26 of the second quarter and were driving.
"That was huge" Petrino said. "A great momentum saver. I thought we had the game in control and then they made that drive. That really helped us going into the locker room."
Curtis seized the momentum after Arkansas almost fumbled on the second half kickoff before the Razorbacks' 28-0 second half and an overall balanced offense of 254 yards rushing and 245 yards passing fresh off a 44-28 victory over then ninth-ranked South Carolina.
"I like the way we put them back to back," Petrino said. "I really like when we crank up the running game. Our defense has played well lately and special teams wise - we have had five touchdowns on special teams."
"