Louisiana-raised Hogs hyped to go home; tackling Fournette; more honors, notes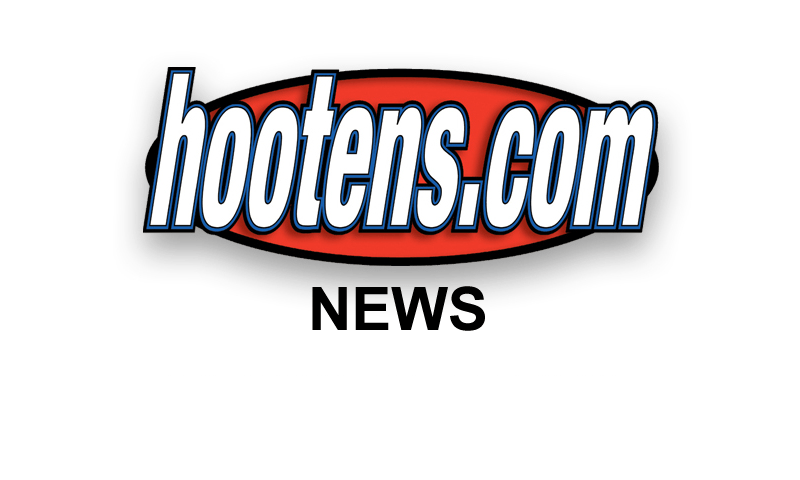 | | |
| --- | --- |
| | |
| | Sr DT DeMARCUS HODGE |
FAYETTEVILLE - Louisiana Razorbacks, who will return Saturday to their home state, dominated Wednesday night's defensive press conferences after Arkansas concluded practice.

The Razorbacks (5-4, 3-2) and No. 9 LSU Tigers (7-1, 4-1) kick off at 6:15 p.m. on ESPN at Tiger Stadium.

DeMarcus Hodge, the fifth-year senior defensive tackle from Monroe, La.; sophomore strongside linebacker sophomore cornerback Henre Toliver of Archbishop Rummel at Marrero, Dwayne Eugene of Archbishop Rummel at Marrero, and redshirt freshman safety Santos Ramirez of Shreveport Evangel discussed coming back to their home state Wednesday as sophomore receiver Jared Cornelius of Shreveport Evangel did Tuesday.

CAPTAIN CALM
Hodge, a fifth-year man but never a starter until this season, is bestowed an additional captain's title Saturday by Coach Bret Bielema.

"I think it's a tremendous honor," Hodge said. "It kind of was more subtle than I thought it would be. I didn't find out officially from him until Tuesday before practice. I've got a late class, so I come to practice late. He kind of threw that at me right before I got out there. It made a big smile come on my face. Obviously, this is going to be my last time ever getting a chance to go down there and play them. It's going to feel great.'

He seems to take it as Captain Calm.

"Really I'm just going to take it in stride," Hodge said pleasantly but impassively. "My preparation for the game doesn't change."

RAMIREZ HYPED
Emotions run higher for Ramirez, whom LSU flirted with in recruiting but didn't sign.

"I have been looking forward to LSU," Ramirez said. "I have some past ties with them, and I want to get down there and show them what I'm all about. To go and play LSU is something that I have got a lot of pride in because of how everything went down. So I can't wait for this game."

LSU Heisman Trophy candidate Leonard Fournette (FBS-leading 1,383 rushing yards) of New Orleans St. Augustine and starting quarterback Brandon Harris of Bossier City are among the Louisiana natives many of Arkansas' Louisiana contingent played against in high school.

Ramirez (6-2, 202) was asked about tackling Fournette (6-2, 230), running like a freight train with sprinter's speed.

"That doesn't scare me at all," Ramirez said. "I don't think it scares none of our defensive backs or linebackers or anybody in the open field. When he comes my way, I've got to hold on to him and make a play. Our responsibility is to win this game and to win the game we have got to stop the run."

THE CAVALRY'S COMING
To stop Fournette often requires a collective effort, Razorbacks defensive backfield coach Clay Jennings said.

"It doesn't matter if I am a D-lineman or a safety or a corner," Jennings said. "We have got to do a job of biting the ball, grabbing cloth and hanging on until the cavalry gets there. The last couple of days the kids have done a great job of swarming to the ball and knocking some ballcarriers back."

SETTING THE EDGE
Bielema, defensive coordinator Robb Smith and players said Arkansas' tackling was poor in last week's 53-52 overtime win at Ole Miss.

"We have got to do a better job of setting the edge," Jennings said. "In our tackling system, we have to set the edge."

Though in a 27-14 defeat at Alabama, Arkansas did a great job on Fournette's big 'back SEC equivalent, fellow Heisman Trophy candidate Derrick Henry. The Hogs held Henry to 95 yards on 27 carries.

"As discombobulated as we might look at times this year," Jennings said, "there are some good things that we have done. I think we match up well as far as scheme with what they do."

NEED A SAM, MAN
Strongside linebacker, often replaced by a nickel back against Spread teams, is used more against power teams like LSU.

Eugene, Arkansas' strongside 'backer, is trying to play despite a broken thumb. The cousin of LSU backup running back Darrell Williams vows his casted thumb is serviceable to play.

Linebackers coach Vernon Hargreaves monitored Eugene all week and auditioned Khalia Hackett, mainly the backup for weakside linebacker Dre Greenlaw, and Forrest City's Sleepy McKinney, normally a safety but a big safety at 6-2, 215.

"I am going to make a decision after tomorrow's practice," Hargreaves said.

HENRY, LOEWEN CITED
For his nationally highlighted fourth-and-25 lateral miracle in Mississippi last week, junior tight end Hunter Henry received honorable mention Wednesday as the John Mackey Award tight end of the week.

Senior defensive tackle Mitch Loewen, originally a walk-on, is on the watch list for the Burlsworth Award, a postseason award honoring the nation's top player who was originally a walk-on as was the late Brandon Burlsworth. Burlsworth was a 1998 All-America offensive guard from Harrison for the Razorbacks.




"