Obvious reasons Hog running game has slowed; freshman Cornelius knows TIgers; notes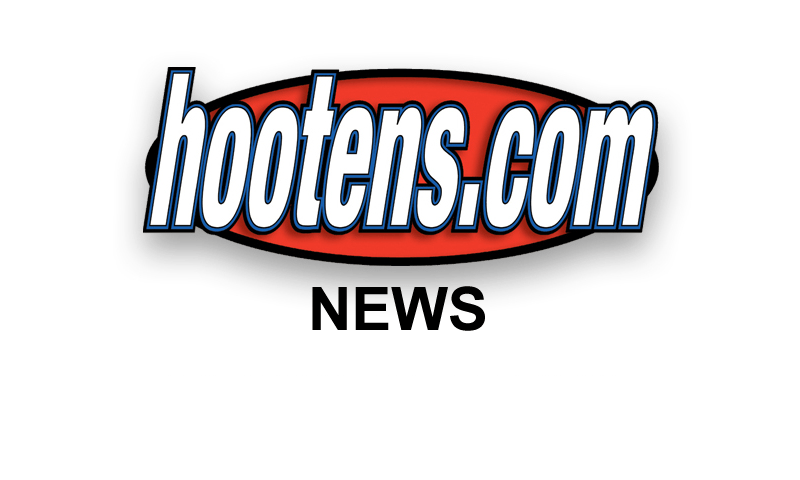 Hog QB Brandon Allen respects
LSU's "physical" secondary.

FAYETTEVILLE - Arkansas running backs coach Joel Thomas didn't need last week's bye week to pinpoint why the Razorbacks ran the ball better in September than in most of the games since.

"I can throw out one factor that blazes out at you, your running game vs. the SEC vs. your non-conference opponents," Thomas said after Tuesday's practice with the 4-5, 0-5 Razorbacks playing host to 20th-ranked LSU (7-3, 3-3) at 7 p.m. Saturday on ESPN2 at Reynolds Razorback Stadium. "You are facing better players. You are facing future first-day draft picks and freshmen who are going to be in that realm later. So obviously, some schemes slow down a hair just by the talent you are facing, and that's the one thing that is glaring. But there are things we have done well in conference games and we have to continue to maximize as we roll through these last three."

Coach Bret Bielema's Razorbacks close their last two games on CBS, playing host to Ole Miss on Nov. 22 in Fayetteville and visiting Missouri on Nov. 28.

PASS THE SALT
Regarding the salty SEC defenses Arkansas has faced, it's pass the salt again regarding LSU.

"Their linebackers, if they are not the best in the SEC, they are the top three easily," Thomas said. "They are violent. They are fast. They know what they are doing out there, and they arrive at the pile with bad intentions. As a football fan, they are fun to watch. As the next opponent, they are going to pose problems for you."

LSU's D-line and secondary provide no picnics, either.

"They are good," Arkansas junior starting quarterback Brandon Allen said. "They have very physical corners that do a great job in coverage, and they don't leave a whole lot of receivers open. That's a credit to the whole secondary. It's going to be up to us to be good with our routes and our timing and our throws and throwing to people open."

And for the line to keep Allen upright when he's trying to pass.

"They have two very quick defensive ends who are as talented as can be and can do a lot of things well," Allen said. "We will have to hold up well against in pass pro- and run-blocking."

CORNELIUS KNOWS TIGERS
Arkansas freshman punt returner/receiver Jared Cornelius knows one of those LSU defensive ends well from high school days at Evangel in Shreveport.

"No. 59, Jermauria Rascoe, was a senior in my high school when I was a freshman," Cornelius said. "So he pushed me around a little bit, but I am trying to get him back."

Cornelius said he knows a lot of Tigers from his high school years and football camps, and that he originally wanted to attend LSU where his father began his college football career before transferring to Louisiana Tech.

Ultimately, Cornelius and fellow freshman Santos Ramirez (from Evangel) , a defensive back redshirting this season, chose Arkansas over LSU's interest and the original rooting interest of Cornelius' father.

"He's a Razorback now," Cornelius said. "He's bleeding red."

Arkansas punt returns, either rolling or fumbled (one for a turnover and one barely recovered in the 45-17 non-conference victory over Alabama-Birmingham), were in good hands in the 17-10 loss Nov. 1 at No. 1 Mississippi State.

Cornelius caught both and totaled 11 yards in returns. Now he's had the game experience and a bye week prepping him to return punts.

"I'm more comfortable," Cornelius said. "Staying after practice, just to get accustomed to the cold weather and just catching it under the lights. I feel a lot more comfortable."

Of course no punt returner is going to feel real comfortable if the temperature is in the 20's and it's snowing, dual possibilities Saturday night in Fayetteville.

"You always have to be cautious back there," Cornelius said. "You never know how the ball's going to land and how it's going to fly in the air. If it snows, it's going to be an added thing to worry about."

Cornelius said the Tigers coming from way down yonder in Baton Rouge will be more bothered by the cold than the Hogs.

"I think it's 70 where I come from (Shreveport still well north of Baton Rouge) and it's 35 here," Cornelius said. "Coach B said we have to use this cold weather to our advantage."

Did he ever practice in weather this cold in high school? "No," Cornelius replied. "If I was, I was in a sweater."




"