Class 7A - Week 11 - 2013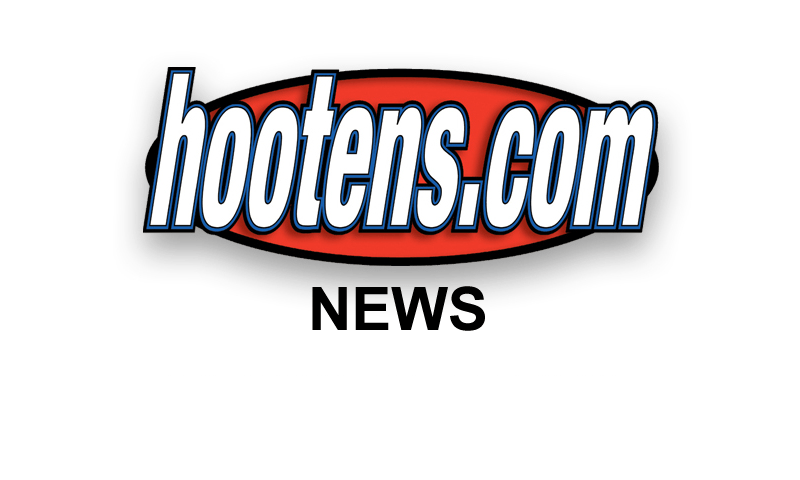 Hootens.com Rankings
Class 7A, Week 11, 2013
Copyright Hooten Publishing, Inc.
1. Cabot (10-0)
2. North Little Rock (8-2)
3. Bentonville (8-2)
4. Springdale Har-Ber (7-3)
5. Fayetteville (8-2)
6. Conway (8-2)
7. Rogers (7-3)
8. FS Southside (7-3)
9. Rogers Heritage (5-5)
10. Springdale (5-5)
11. Little Rock Catholic (5-5)
12. Bryant (7-3)
13. Little Rock Central (6-4)
14. Fort Smith Northside (3-6-1)
15. West Memphis (3-7)
16. Van Buren (1-9)
HOOTENS.COM GAME OF THE WEEK
No. 9 Rogers Heritage at No. 2 North LR.
Coach Brad Bolding says North LR refocused after losing to Cabot 48-32 in the conference opener. The Charging Wildcats walloped their past six opponents by an average score of 45-5 but last week's 38-14 win over LR Central was arguably the only quality W during the stretch. Senior right guard Curtis Parker (6-3, 290), a three-year starter up front, anchors "one of the better offensive lines we've had," Bolding says. Senior running back Deion Tidwell (5-10, 210; 350-pound power clean) averages close to 150 yards weekly. Tidwell blocked the past two seasons for graduated stars Kendall Williams and Altee Tenpenny and this fall for Juan Day, a Razorback commit lost for the season with a knee injury Week 3. Junior running back/receiver/return specialist K.J. Hill has a scholarship offer from Arkansas. Senior linebacker Chris Riley leads North LR with 117 tackles, including eight for losses. Bolding says senior quarterback Heath Land has completed 137 of 220 passes for 2,015 yards and 26 TDs with four interceptions. Sophomore Tavius Anderson (6-1, 200) owns 4.5 speed and hits hard like current Razorback linebacker Martell Spaight, the coach says. North LR advanced to the playoff semifinals three of the past four seasons.
Heritage lost back-to-back heartbreakers midseason, to Fayetteville 28-27 and at Bentonville 13-10, giving up two field goals in the final minute at Bentonville. The War Eagles then won two in a row before getting ran over by rival Rogers (55 carries for 560 yards) last Friday. Rogers averaged 11 yards per carry against Heritage's twisting, stunting defensive front. Coach Perry Escalante "fussed" all last week with his assistants about how to defend Rogers' option pitch. Heritage senior Brandon Gates has 1,612 yards rushing this season. Three-year starting QB Josh Qualls needs 225 yards to reach 7,000 career yards passing. Qualls completes 60 percent of his passes for 1,899 yards and 24 touchdowns with seven interceptions this fall.
Heritage jumped to a 21-0 first-quarter lead at North LR in the second round of the 2009 playoffs before losing 49-45.
LAST WEEK
Hootens.com correctly predicted 10 of 10 winners in games involving Class 7A teams, nailing the 7-point spread in Conway's 21-14 win at LR Catholic. For the season, hootens.com has correctly predicted 95 of 117 winners (81 percent) in games involving Class 7A teams.
WEEK 11 PREDICTIONS (favored team in ALL CAPS followed by point spread)
TOP HALF OF PLAYOFF BRACKET
CABOT has a bye, plays host next Friday to the winner of LR Central at Fayetteville.
LR Central at FAYETTEVILLE (15): Tigers could cause trouble for Fayetteville running right at the Purple Dogs. LR Central running back Logan Moragne (5-11, 190) owns 4.5 speed. Fayetteville, shut out in the second of last week's 35-21 loss to Bentonville, rides a two-game losing streak after starting 8-0. Bentonville rushed for 232 yards while holding Fayetteville to just 14 yards on 19 carries. Watch highlights of Fayetteville's Week 1 win over Warren here and highlights of LR Central's Week 10 loss to North LR here.
BRYANT has a bye, plays host next Friday to the winner of Rogers Heritage at North LR. Watch highlights of Bryan'ts Week 10 win over El Dorado here.
Rogers Heritage at NORTH LR (8): See hootens.com Class 7A Game of the Week. Watch highlights of North LR's Week 10 win at LR Central here.

BOTTOM HALF OF PLAYOFF BRACKET
BENTONVILLE has a bye, plays host to the winner of Rogers at FS Southside in the second round.
Rogers at FS SOUTHSIDE (4): Rogers rides a three-game win streak and has won seven games in a season for the first time since playing for a state title in 2006. The Mounties scored on their first six possessions and rushed 55 times for 580 yards to beat crosstown rival Heritage 56-31 a week ago. Rogers lost in the first round at Conway 42-6 last year. Rogers has not made back-to-back playoff appearances since 1970-71. Rogers safety Zach Wary has a scholarship offer from Memphis. Southside lost back-to-back games against Conway (37-7) and Greenwood (45-42) but has bounced back the past two Fridays, squeaking by rival Northside 14-10 a week ago. The winner travels next week to Bentonville, which beat Rogers 35-7 Week 6. Watch highlights of FS Southside's Week 9 win at Russellville here.
CONWAY has a bye, plays host next Friday to the winner of LR Catholic at Springdale Har-Ber. Watch highlights of Conway's Week 10 win at LR Catholic here.
LR Catholic at SPRINGDALE HAR-BER (13): LR Catholic junior running back D.J. Brown totaled 356 yards offense in last week's 21-14 loss to Conway. It was Brown's fourth game to go over 300 yards, giving him 1,917 yards and 14 TDs this season. Har-Ber senior QB Kyle Pianalto completes 53 percent of his passes for 207 yards weekly with 20 TDs and 11 interceptions this season. Matt Garrison returned to the Har-Ber lineup last Friday (275 all-purpose yards). Meanwhile, senior running back Sain Mathew has rushed for 1,570 yards (7.2 yards per carry) with 15 TDs. Har-Ber squeaked by Fayetteville 35-31 and smoked Springdale 41-7 since losing at Rogers 59-42 Week 8. Senior linebacker Logan Carmean (5-11, 180) understands the game, leading Har-Ber with 81 tackles. Watch highlights of LR Catholic's Week 10 loss to Conway here.