Class 6A - Week 11 - 2013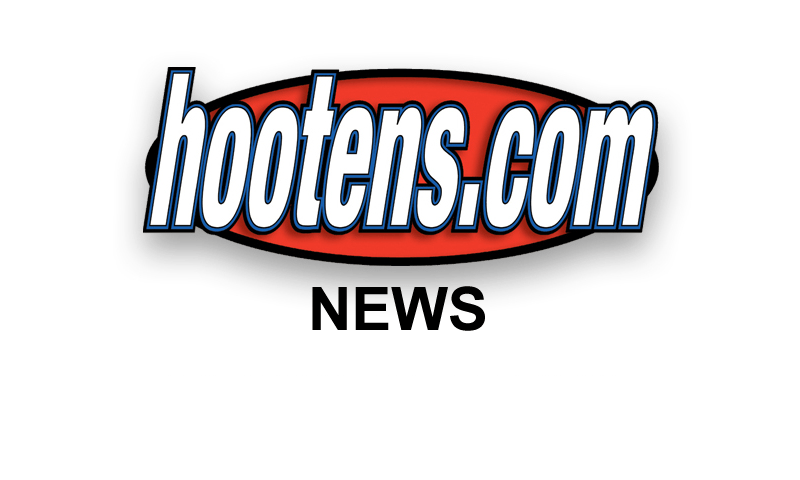 Hootens.com Rankings
Class 6A, Week 11, 2013
Copyright Hooten Publishing, Inc.
1. Greenwood (10-0)
2. El Dorado (5-5)
3. Jonesboro (6-4)
4. Lake Hamilton (7-3)
5. Pine Bluff (6-3-1)
6. Benton (5-5)
7. Russellville (5-5)
8. Texarkana (4-5)
9. Searcy (4-6)
10. Siloam Springs (2-7-1)
11. LR Parkview (2-8)
12. Marion (2-8)
13. Mountain Home (0-10)
14. Sheridan (2-8)
15. LR Fair (1-9)
16. LR Hall (0-9)
HOOTENS.COM GAME OF THE WEEK
No. 6 Benton at No. 7 Russellville
Both teams own three wins over Class 6A teams this fall. Benton beat Little Rock Fair, Sheridan and Texarkana in consecutive weeks midseason, while Russellville has defeated Siloam Springs, LR Parkview and LR Hall.
Benton's last two playoff wins have been over Russellville (24-21 in 2004 and 53-34 last year). Senior quarterback Tarek Beaugard passed for 233 yards and three touchdowns in last week's 59-42 loss to Pine Bluff. Senior running back Shaun Carey ran 16 times for 176 yards and two TDs. The Panthers led 35-28 at halftime. Beaugard has completed 157 of 277 passes (57 percent) for 2,343 yards and 24 TDs this season, while rushing for 604 yards and eight scores.
Russellville has allowed 46 points per game in losses to LR Catholic, Fort Smith Southside and Greenwood over the past month. The Cylcones pushed Conway Week 4 in a 38-24 loss and scared FS Northside a week later with a late rally in a 27-20 loss. Senior QB Cody Jones has completed 241 of 357 passes (68 percent) for 3,123 yards and 32 TDs this year. Russellville has not advanced in the playoffs since 2009.
LAST WEEK
Hootens.com correctly picked all 10 games (100 percent) involving 6A teams. For the season, hootens.com has correctly predicted 91 of 107 games (85 percent).
WEEK 11 PLAYOFF PREDICTIONS (favored team in ALL CAPS followed by point spread)
TOP HALF OF THE BRACKET
Mountain Home at EL DORADO (28): Mountain Home travels 530 miles roundtrip for its 20th straight loss. Three of El Dorado's five losses this year were to Class 7A teams, and it lost two league games by a combined seven points. The Wildcats beat Mountain Home 42-16 in the first round of last year's playoffs. Watch highlights of El Dorado's Week 10 loss to Bryant here.
BENTON (7) at Russellville: See Hootens.com Game of the Week. Watch highlights of Russellville's Week 9 loss to FS Southside here.
Sheridan at JONESBORO (42): Sheridan's two wins this year were over LR Hall and LR Fair by a combined five points. Jonesboro has averaged 48 points per game in its last three wins over Mountain Home, Searcy and Marion.
Marion at LAKE HAMILTON (28): Lake Hamilton has beaten Marion four times by an average of 24 points over the past seven years, including 37-0 in the first round of last year's playoffs.
BOTTOM HALF OF THE BRACKET
LR Fair at GREENWOOD (35): Greenwood wins its 49th straight game. The Bulldogs beat Fair 56-14 in the first round of last year's playoffs. Watch highlights of Greenwood's Week 8 win over FS Southside here.
LR Parkview at TEXARKANA (14): Parkview's two wins this year were over LR Hall and Mountain Home. Texarkana's coming off back-to-back wins over LR Fair and Sheridan by a combined 89-15. The Razorbacks won at El Dorado 23-20 five weeks ago. Watch highlights of Texarkana's Week 6 win at El Dorado here.
LR Hall at PINE BLUFF (49): Hall has lost 26 games in a row. Pine Bluff beat Hall 57-0 in the first round of last year's playoffs.
SILOAM SPRINGS (2) at Searcy: Siloam Springs' coming off last week's 49-40 win at Van Buren (its second win of the year). The Panthers forced three turnovers in the second half. Senior RB Mitchel Dolezal ran 31 times for 199 yards and three TDs. Searcy survived Siloam Springs 49-48 in the first round of last year's playoffs after leading 28-0 at halftime. Senior playmaker Karonce Higgins returned a kickoff 97 yards for a TD in last week's 44-14 loss to Cabot. Senior QB Christian Reynolds (ankle) did not play in the second half.