Class 2A - Week 11 - 2013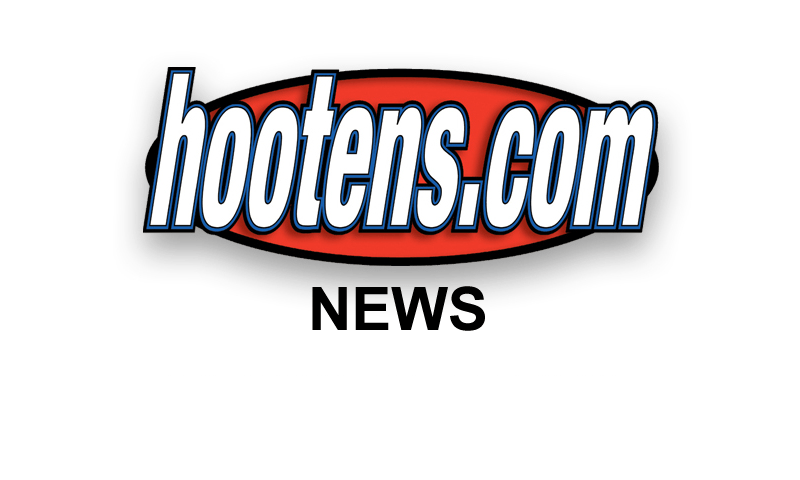 Hootens.com Rankings
Class 2A, Week 11, 2013
Copyright Hooten Publishing, Inc.
1. Junction City (9-0)
2. Dierks (10-0)
3. Gurdon (9-1)
4. Bearden (7-2)
5. E. Poinsett County (10-0)
6. Des Arc (8-2)
7. Carlisle (9-1)
8. Rison (7-3)
9. Hazen (7-3)
10. Strong (6-4)
11. Hector (9-1)
12. Mount Ida (7-2)
13. McCrory (6-4)
14. England (6-4)
15. Marked Tree (6-4)
16. Walnut Ridge (6-4)
17. Magnet Cove (7-2-1)
18. Murfreesboro (5-5)
19. Salem (5-5)
20. Mineral Springs (3-6)
21. Magazine (8-2)
22. Spring Hill (5-5)
23. Mountainburg (6-4)
24. Parkers Chapel (4-6)
25. Cutter M. Star (7-3)
26. Cross County (5-5)
27. Conway Christian (5-5)
28. Bigelow (4-6)
29. Augusta (4-6)
30. Foreman (2-7)
31. Lafayette County (2-7)
32. Brinkley (3-7)
33. Woodlawn (3-6)
34. Hackett (5-5)
35. Hampton (3-7)
36. Poyen (2-8)
37. Union Christian (5-4)
38. Quitman (2-8)
39. Palestine-Wheatley (3-6)
40. J.C. Westside (3-7)
41. Hermitage (2-8)
42. Cedar Ridge (1-9)
43. Clarendon (1-9)
44. Decatur (2-8)
45. Western Yell County (2-8)
46. Marvell (1-9)
47. Hartford (1-9)
48. Mountain Pine (0-10)
HOOTENS.COM GAME OF THE WEEK
No. 24 Parkers Chapel at No. 11 Hector
Parkers Chapel, with eight seniors, converted a two-point conversion on its second attempt (after a face mask penalty) to top Woodlawn 8-6 Week 9 to claim the fifth and final playoff seed from the 8-2A. The Trojans have a huge strength-of-schedule advantage over 4-2A champion Hector. They lost to Top 10 teams Junction City, Bearden and Rison by a combined 134-12. No. 10 Strong beat Parkers Chapel 8-6. Class 3A (current) No. 3 Glen Rose whipped Parkers Chapel 53-6 Week 3. Senior quarterback/linebacker John Tyson triggers both sides, leading Parkers Chapel in tackles. Freshman running back Dezmon Jackson (5-10, 190) has rushed for 700 yards and 10 touchdowns in just five games, missing half the season with a knee strain. Senior Will Jones (6-6, 310) anchors both lines. Junior Dakovi Hay (two INTs), sophomore Reagan Cates (12 pass breakups), sophomore Cavarsie' Gill (two INTs vs. Hampton) comprise a solid secondary. Parkers Chapel, which starts seven players both ways, defeated the Midland JV 39-0 last week on Senior Night.
Hector counters with a huge line, too. Senior RB Gus Nichols (5-9, 165) has rushed for 1,053 yards and scored 26 TDs. Junior RB Tyler Brashear has run for more than 500 yards. Hector averages 403 yards and 40.7 ppg., while the Wildcats allow 219 yards and 12.7 ppg. Freshman QB Tanner Gaines (6-0, 190) continued his steady season last week, completing 14 of 20 passes for 142 yards and two TDs in a 51-8 win over J.C. Westside. Hector's lone loss came Week 1 to Class 3A (current) No. 27 Two Rivers, 40-34. Just three Wildcats play on both sides of the ball.
LAST WEEK
Hootens.com correctly picked 18 of 24 games (75 percent) involving Class 2A teams. Hootens.com has picked 221 of 272 (81 percent) for the season.
WEEK 11 PLAYOFF PREDICTIONS (favored team in ALL CAPS followed by point spread)
TOP HALF OF THE BRACKET
DES ARC has first-round bye.
Brinkley at MAGAZINE (6): No. 21 Magazine claimed the No. 2 playoff seed in the 4-2A, losing to league champion Hector 33-8. The Rattlers struggle to score, but senior LB Mason Suttles, all-league LB Billy Yang and sophomore NG Charley Emberson spearhead a defense that allows just 12.9 ppg. Brinkley beat Clarendon 53-32 last week for its marquee win of the year.
Salem at DIERKS (15): After going 4-5, 3-2A preseason favorite Salem vented last week by crushing Cross County 50-7 to secure the fifth playoff seed. Salem senior QB Dillon Turner and FB/NG Augustus Freeman are arguably the top two players in the 3-2A. The Dierks defense, led by senior LB Andy Tedder (54 tackles), allows 10.8 ppg. Sophomore RB Trendin McKinney has rushed for 1,165 yards (6.8 ypc) and 15 TDs. Senior QB Adam Bradshaw has completed 57 percent of his passes for 1,382 yards and 25 TDs with five INTs. Senior TE Andrew Sirmon has caught 31 passes for 732 yards (23.6 yds per reception) and 17 TDs. Watch highlights of Dierks' Week 8 win over Hackett here.
STRONG (8) at Spring Hill: After a one-year hiatus from the playoffs, Spring Hill returns and draws a tough out in No. 10 Strong. The Bulldogs have advanced past the first round six years in a row. Strong ventured into the 7-2A at midseason and won at Murfreesboro 29-12 with three RBs combining for 250 yards and three TDs. Spring Hill defeated Murfreesboro 41-32 three weeks ago.
Mineral Springs at E. POINSETT COUNTY (16): EPC swept the 3-2A by averaging 385 yards and 42 ppg, while giving up just 214 yards and 15 ppg. Senior RB Trevor McDaniel paces EPC with 948 yards (7 ypc) and 11 TDs. Senior LB Byron Scales leads the team with 122 tackles. Watch highlights of EPC's Week 10 win over Marked Tree here.
Cutter M. Star at HAZEN (7): No. 9 Hazen missed a rare opportunity to repeat as 6-2A champion last week, losing 8-0 at Des Arc. Cutter Morning Star pulled one of the bigger upsets of Week 10 by knocking off 5-2A champion Magnet Cove 27-20. Senior RT Zac Walters (6-2, 230), LT Clark McIntyre (6-1, 240), C Sean Moore (6-0, 220) and RG Cody Love (6-1, 210) open running lanes for senior ATH Austin Morphew, who leads the Eagles in all-purpose yards. Morphew returned two interceptions for TDs last week against Magnet Cove. Watch highlights of Hazen's Week 7 loss to Carlisle here.
Hackett at BEARDEN (35): No. 4 Bearden recovered from its 40-26 loss at Gurdon Week 9 to dispose of Strong last week 40-12. Junior QB Jamond Young (1,400 passing yards) ran for three TDs and passed for three more against Strong. Watch highlights of Bearden's Week 9 loss to Gurdon here and highlights of Hackett's Week 8 loss to Dierks here.
MURFREESBORO (1) at Mount Ida: Common opponent: Spring Hill defeated Mount Ida 28-26 Week 1. Spring Hill defeated Murfreesboro 41-32 three weeks ago. Both teams have lacked consistency all year. Dierks just mauled Murfreesboro 61-14, while Mount Ida popped Poyen 33-14.
BOTTOM HALF OF THE BRACKET
JUNCTION CITY has first-round bye. Watch highlights of Junction City's Week 5 win over Hampton here.
Bigelow at GURDON (28): Bigelow gave up 450 rushing yards last week to Conway Christian. No. 3 Gurdon sophomore RB Jackie Harvell has rushed for 726 yards and 14 TDs. Senior QB Austin Kirkpatrick has passed for 1,286 yards and 20 TDs with just three interceptions and he's rushed for another 411 yards and five TDs. Watch highlights of Gurdon's Week 9 win over Bearden here.
Parkers Chapel at HECTOR (2): See hootens.com Game of the Week. Watch highlights of Hector's Week 7 win over Union Christian here.
ENGLAND (2) at McCrory: In the past three weeks, England ran the Spread vs. Des Arc, the Wishbone vs. Hazen and the Wing T vs. Carlisle. The past two weeks junior Tyrik Harris has played more receiver that QB. McCrory counters with a defense consisting of five sophomores, including leading tackler Hunter Davis. Sophomore RB Kaigen Rogo has rushed for more than 1,000 yards, and sophomore QB Cade Campbell has passed for more than 1,000 yards.
Union Christian at MAGNET COVE (10): Four turnovers in the first six possession last week, including two pick-6 interceptions, cost Magnet Cove an undefeated conference record. Cutter Morning Star upset Magnet Cove and its 13 seniors, 27-20. Magnet Cove senior RB Adam Davidson has rushed for 461 yards in the past three weeks, bringing his season total to 1,026 yards and 10 TDs. UC senior quarterback Braxton Smith (2,457 passing yards) and leading receiver Will Callaway (13.8 ypc) will test a Magnet Cove secondary led by juniors Ross Nitch (5-7, 120) and Tanner Clements (5-7. 120). Watch highlights of Union Christian's Week 7 loss to Hector here.
RISON (21) at Mountainburg: No. 8 Rison has played four consecutive games that were decided on the last possession, and the Wildcats have pulled out the last two games with fourth-quarter scoring drives. Senior QB Nathan Wilson ran for 97 yards and three TDs last week in a win over Hampton to become Rison's career rushing attempts (324) leader for a QB. Wilson has rushed for 1,445 career yards. The Wildcats do not defend the pass well (allowed 276 yds and three TDs vs Hampton), but Moutainburg (4-2A third seed) prefers to run senior Josh Skattebo (5-10, 300) and sophomore Samuel Copeland (5-6, 140). Watch highlights of Rison's Week 8 loss to Bearden here.
Conway Christian at WALNUT RIDGE (6): 3-2A second seed Walnut Ridge hands the football to senior RB Cole Hicks 16 times a game. Hicks has delivered 1,291 yards and 25 TDs. Senior LB Cody Reithemeyer has recorded 93 tackles (five TFL) and two sacks. Conway Christian athlete Chandler Ferrand (5-10, 170), the unofficial 5-2A offensive player of the year, has rushed for 981 yards and nine TDs, caught 37 passes for 536 yards and five TDs, and passed for 1,330 yards and 10 TDs. The Warriors ran over Bigelow for 450 yards last week in their most complete game of the year. Senior DE Caleb Dather (team-high 140 tackles), junior DE Chase Kehler and junior MLB Noah Bowman lead the defense.
Marked Tree at CARLISLE (18): No. 7 Carlisle lost its QB, vocal leader and all-state safety Austin Reed three weeks ago to a knee injury. Junior Chase Brazeal has filled in nicely, but senior WR Braden Reed will take snaps this week. Senior RB/ILB Deron Ricks paces the Bison with 1,210 rushing yards, including 199 yards last week at England. Senior Bo Weddle (sore hamstring) paces the defense and gave the Bison an emotional lift last week when he entered the game at England with Carlisle trailing 12-0 in the second quarter. Senior Jacob Jones (6-1, 200) and junior Dylan Brazeal (5-9, 235) lead the linemen. Marked Tree (3-2A fourth seed) moved the football late last week at EPC but managed just 206 total yards. Watch highlights of Carlisle's Week 7 win over Hazen here and highlights of Marked Tree's Week 10 loss to EPC here.